England all-rounder Ben Stokes has revealed that he had a chat with Test captain Joe Root on the mindset required to bat at the No.3 spot before the first One-day International against India in Pune.
With Joe Root not a part of the current ODI squad, Ben Stokes was promoted to the No.3 spot, a position in which he has batted only five times during which he managed just 86 runs at an average of 17.2.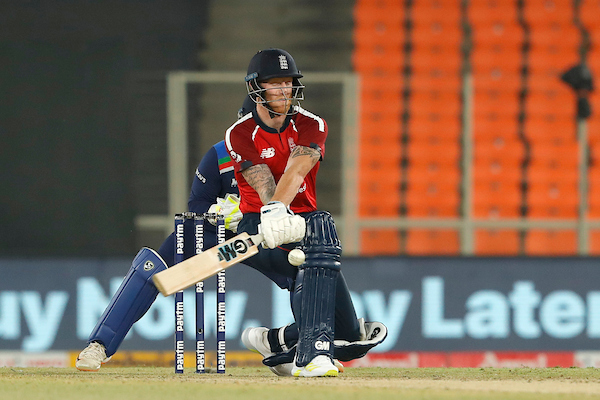 Stokes revealed that Root advised him to play his natural game. The all-rounder, however, managed just one run and was dismissed by debutant Prasidh Krishna.
On the eve of the 2nd ODI, Ben Stokes opened up about playing his first ODI since the 2019 World Cup and the challenges of batting at the No.3 spot.
"It's crazy to think that it was my first game (ODI) since that World Cup Final (July 2019). Great to be back out there and play some One-Day cricket. Look, there was always going to talk irrespective of whoever filled the No.3 spot with Joe Root not being there. People keep talking, and I will just go out and do what I am asked to do," said Ben Stokes.
"I messaged Root to understand the mindset for No.3. He was pretty clear to me and told me – 'just play the way you play'. Just because he plays in a particular way, it doesn't mean I will bat the same way. It's slightly different at No.3 when you compare to my regular spot at No.5 or 6. Here, potentially I can play around 100 balls in compared to the 60-70 balls I usually do. Won't be changing much. Maybe slightly the situation will alter," Ben Stokes added.
Ben Stokes bowled a brilliant spell in the first ODI during which he claimed three wickets while giving away just 34 runs in his 8 overs.
The 2019 World Cup-winner talked about the challenges of bowling a long spell and then coming out to bat early at the No.3 spot as compared to his usual position of 5 or 6.
"It was interesting to bowl and then come and bat soon and get the body going again. It was nice to get the ball in hand and get a few good spells in. Normally, batting a bit low down, everything felt a bit lethargic. I was happy to get in some overs under the belt and put in a decent show," Stokes added.
Also Read- Ben Stokes Lauds Jofra Archer For Putting England Commitments Over Everything Else