The England men's team will tour Pakistan next year in September-October 2022 and the England and Wales Cricket Board (ECB) has agreed to play two extra T20 International matches to make it a seven-match series, instead of the originally agreed five-match T20I series.
England and Wales Cricket Board Chief Executive Tom Harrison is in Pakistan to iron offer the issues which stemmed from ECB canceling their men's and women's tour this year in September ahead of the T20 World Cup 2021, citing unsafe touring conditions in Pakistan.
This was a reactive decision from the England board on the back of the New Zealand team canceling their white-ball tour on the day of 1st ODI in Rawalpindi due to the NZC communicating a security issue to the team management and which led to the BlackCaps players flying to Dubai the next day from Islamabad.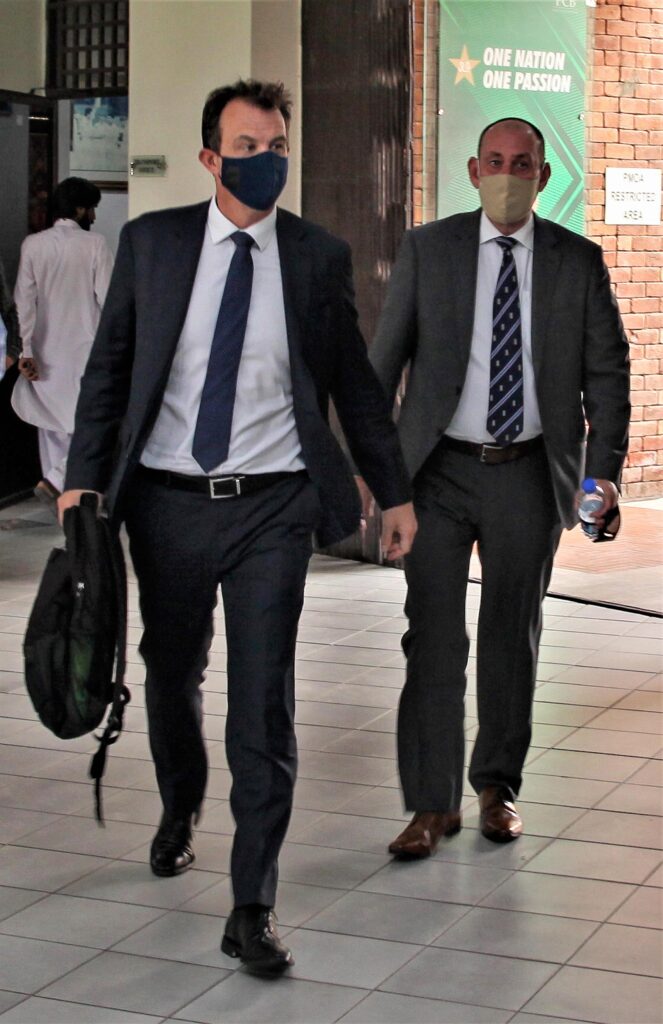 Happy To Announce That We'll Play Two Extra White-Ball T20Is On Our Pakistan Tour In 2022: ECB Chief Tom Harrison
England and Wales Cricket Board Chief Executive Tom Harrison announced the recent development of playing a seven-match T20I series instead of the previously scheduled five matches during their men's tour of Pakistan.
The canceled tour in 2021 would have been England men's first visit to Pakistan since 2005 and the women's team's first tour ever to the Asian country.
ECB Chief Executive Tom Harrison said: "Myself and ECB's Senior Director Martin Darlow visited Lahore to talk face to face with the PCB around some of the things that have happened over the past few weeks, leading to the cancelation of our tour in October.

We're happy to announce that we'll play two extra white-ball T20Is on our men's tour of Pakistan in September/October 2022. We will then return after the ICC Men's T20 World Cup in Australia to complete the Test match element of that tour."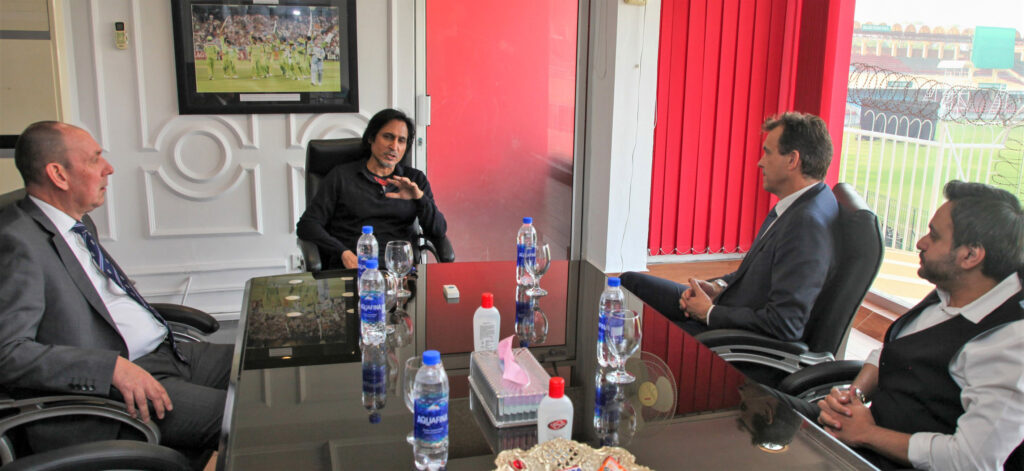 PCB chief Ramiz Raja had made quite a furor over both New Zealand and England canceling their tours to Pakistan and announced that this matter will be taken to the ICC during the boards meeting. However, he was happy with the issues being sorted out amicably between the two cricket boards.
"The ECB have shown their large heartedness to be here for which I am thankful to Tom and Martin. It means a lot to us. We are excited that England have committed to playing two additional T20Is as part of their white-ball tour in September/October in 2022. We put in lot of efforts to make sure that all visiting teams are comfortable in Pakistan. As such, it is a matter of pride for the Pakistan fans, who look forward to welcoming Australia and England in 2022," Raja was quoted as saying by PCB.com.pk.
The England men's side will then return to Pakistan in November/December at the back of the ICC Men's T20 World Cup Australia 2022 to play three Tests, which will form part of the ICC World Test Championship.