ICC U19 World Cup 2022 begins on January 14. The venue of the tournament is West Indies. On opening day, a total of two games will be played in U19 World Cup 2022. West Indies U19 and Australia U19 will lock horns in the 1st match while Sri Lanka U19 and Scotland U19 will take on each other in the 2nd game.
A total of 16 teams are part of the U19 World Cup 2022. These 16 teams are divided into 4 groups of 4 teams each. Canada, England, UAE, and Bangladesh are part of group A. In group B, there are teams like India, Ireland, South Africa, and Uganda. Group C has Afghanistan, Pakistan, Papua New Guinea, and Zimbabwe. Sri Lanka, West Indies, Australia, and Scotland are part of group D.
IPL 2022 Auction | IPL 2022 Teams | IPL News and Updates | IPL  2022 Schedule | ICC Teams  Rankings | ICC Players Rankings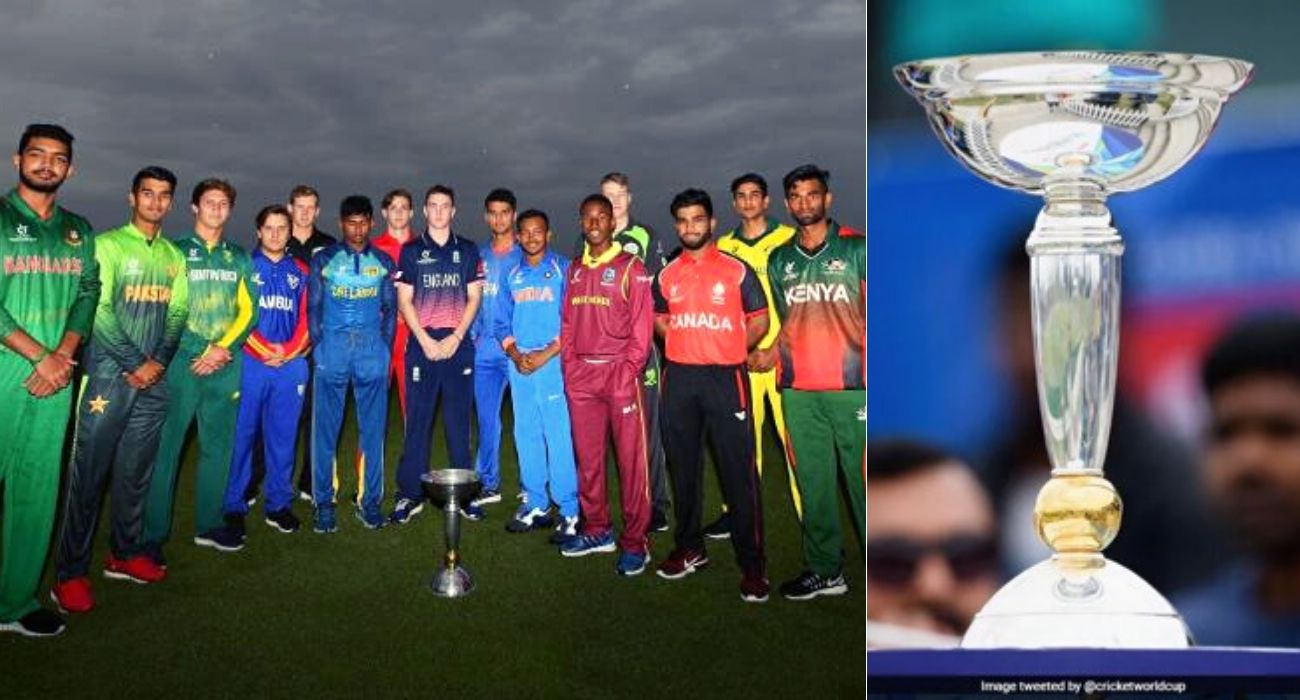 Also Read: U19 World Cup 2022: ICC CEO Geoff Allardice Supports New Zealand's Decision To Withdraw From Tournament
A total of 48 ODI matches will be played during U19 World Cup 2022. During the group stage, each team will face the other member of their group once, playing 3 games. The top two teams from each group will qualify for the quarterfinals.
There will be a total of 4 quarterfinal matches. The winners of the quarterfinals will lock horns in the semi-finals. The winners of both the semi-finals will lock horns in the final of U19 World Cup 2022, which is scheduled to take place on February 5, 2022.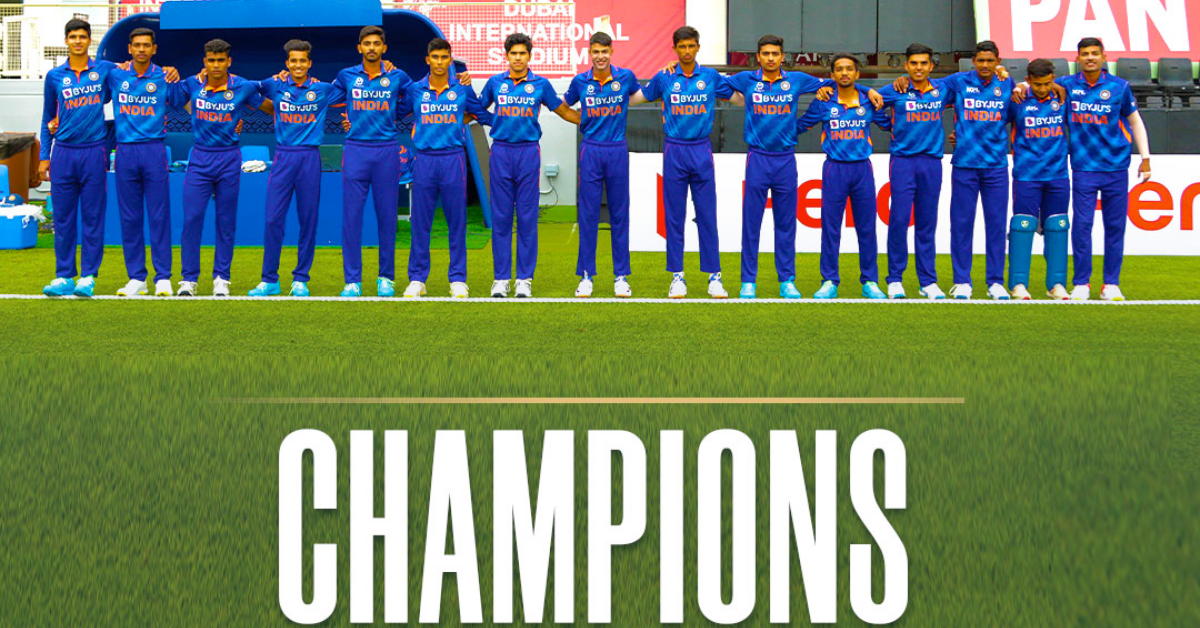 Also Read: All You Need To Know About Yash Dhull – India's Captain For U19 World Cup 2022
Moreover, the teams that finish on the 3rd and 4th spot of their groups will be part of the Plate League round. During the Plate round of U19 World Cup 2022, quarterfinals, semi-finals, and final will be played. The winning team will get the 9th spot in the tournament while the runner-up will get the 10th spot.
Similarly, all the teams will get a position in U19 World Cup 2022 after the completion of the Plate round. Below we take a look at ICC U19 World Cup 2022 complete schedule with date and time.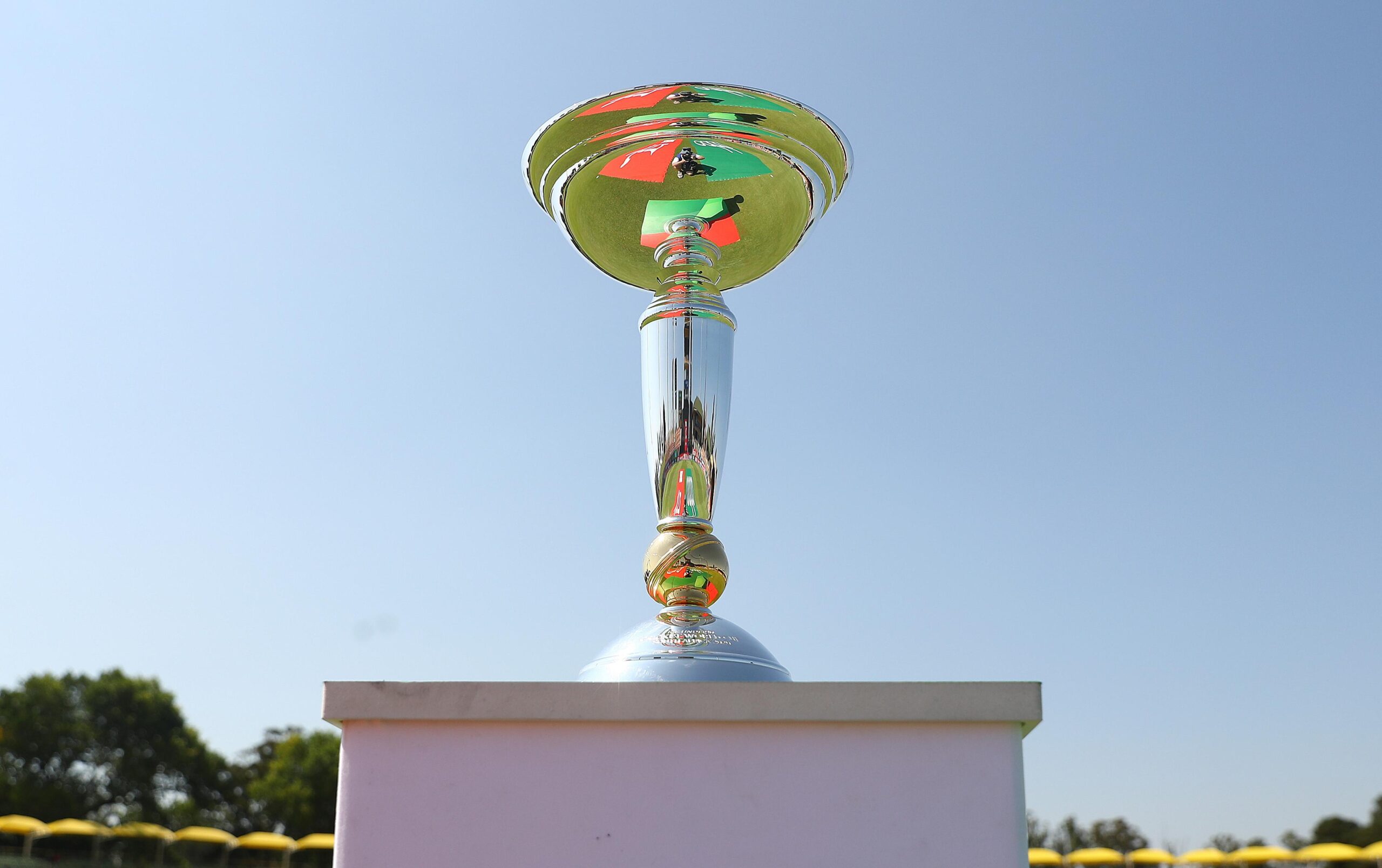 Also Read: Watch- Marnus Labuschagne Slips And Loses His Wicket To Stuart Broad
ICC U19 World Cup 2022 Schedule With Date And Time
| | | | | |
| --- | --- | --- | --- | --- |
| Match No. | Date | Match Details | Venue | Time (IST) |
| | | | | |
| 1 | January 14, 2022 | West Indies U19 vs Australia U19 (Group D) | Providence Stadium, Guyana | 7:30 PM |
| 2 | January 14, 2022 | Sri Lanka U19 vs Scotland U19 (Group D) | Everest Cricket Club Ground, Georgetown | 7:30 PM |
| 3 | January 15, 2022 | Canada U19 vs UAE U19 (Group A) | Conaree Sports Club, Basseterre, St Kitts | 7:30 PM |
| 4 | January 15, 2022 | India U19 vs South Africa U19 (Group B) | Providence Stadium, Guyana | 7:30 PM |
| 5 | January 15, 2022 | Ireland U19 vs Uganda U19 (Group B) | Everest Cricket Club Ground, Georgetown | 7:30 PM |
| 6 | January 15, 2022 | Zimbabwe U19 vs PNG U19 (Group C) | Queen's Park Oval, Port of Spain, Trinidad | 7:30 PM |
| 7 | January 16, 2022 | Bangladesh U19 vs England U19 (Group A) | Warner Park, Basseterre, St Kitts | 7:30 PM |
| 8 | January 17, 2022 | West Indies U19 vs Scotland U19 (Group D) | Warner Park, Basseterre, St Kitts | 7:30 PM |
| 9 | January 17, 2022 | Australia U19 vs Sri Lanka U19  (Group D) | Conaree Sports Club, Basseterre, St Kitts | 7:30 PM |
| 10 | January 17, 2022 | Pakistan U19 vs Zimbabwe U19 (Group C) | Diego Martin Sporting Complex, Diego Martin | 7:30 PM |
| 11 | January 18, 2022 | England U19 vs Canada U19 (Group A) | Warner Park, Basseterre, St Kitts | 7:30 PM |
| 12 | January 18, 2022 | South Africa U19 vs Uganda U19 (Group B) | Queen's Park Oval, Port of Spain, Trinidad | 7:30 PM |
| 13 | January 18, 2022 | Afghanistan U19 vs PNG U19 (Group C) | Diego Martin Sporting Complex, Diego Martin | 7:30 PM |
| 14 | January 19, 2022 | Australia U19 vs Scotland U19 (Group D) | Conaree Sports Club, Basseterre, St Kitts | 7:30 PM |
| 15 | January 19, 2022 | India U19 vs Ireland U19 (Group B) | Brian Lara Stadium, Tarouba, Trinidad | 7:30 PM |
| 16 | January 20, 2022 | England U19 vs UAE U19 (Group A) | Warner Park, Basseterre, St Kitts | 7:30 PM |
| 17 | January 20, 2022 | Bangladesh U19 vs Canada U19  (Group A) | Conaree Sports Club, Basseterre, St Kitts | 7:30 PM |
| 18 | January 20, 2022 | Pakistan U19 vs Afghanistan U19 (Group C) | Brian Lara Stadium, Tarouba, Trinidad | 7:30 PM |
| 19 | January 21, 2022 | South Africa U19 vs Ireland U19 (Group B) | Brian Lara Stadium, Tarouba, Trinidad | 7:30 PM |
| 20 | January 21, 2022 | West Indies U19 vs Sri Lanka U19 (Group D) | Conaree Sports Club, Basseterre, St Kitts | 7:30 PM |
| 21 | January 22, 2022 | Pakistan U19 vs PNG U19 (Group C) | Queen's Park Oval, Port of Spain, Trinidad | 7:30 PM |
| 22 | January 22, 2022 | Bangladesh U19 vs UAE U19 (Group A) | Warner Park, Basseterre, St Kitts | 7:30 PM |
| 23 | January 22, 2022 | India U19 vs Uganda U19  (Group B) | Brian Lara Stadium, Tarouba, Trinidad | 7:30 PM |
| 24 | January 22, 2022 | Afghanistan U19 vs Zimbabwe U19 (Group C) | Diego Martin Sporting Complex, Diego Martin | 7:30 PM |
| 25 | January 25, 2022 | A3 vs B4  (Plate Quarter-Final 1) | Queen's Park Oval, Port of Spain, Trinidad | 7:30 PM |
| 26 | January 25, 2022 | B3 v A4 (Plate Quarter-Final 2) | Brian Lara Stadium, Tarouba, Trinidad | 7:30 PM |
| 27 | January 26, 2022 | A1 v B2  (Super League Quarter-Final) | Sir Vivian Richards Stadium, North Sound, Antigua | 7:30 PM |
| 28 | January 26, 2022 | C3 v D4  (Plate Quarter-Final 3) | Queen's Park Oval, Port of Spain, Trinidad | 7:30 PM |
| 29 | January 26, 2022 | D3 v C4 (Plate Quarter-Final 4) | Diego Martin Sporting Complex, Diego Martin | 7:30 PM |
| 30 | January 27, 2022 | D1 v C2 (Super League Quarter-Final 4) | Coolidge Cricket Ground, Antigua | 7:30 PM |
| 31 | January 28, 2022 | TBC vs TBC (Plate Playoff Semi-Final 1) | Diego Martin Sporting Complex, Diego Martin | 7:30 PM |
| 32 | January 28, 2022 | TBC vs TBC (Plate Semi-Final 1) | Queen's Park Oval, Port of Spain, Trinidad | 7:30 PM |
| 33 | January 28, 2022 | C1 v D2  (Super League Quarter-Final 3) | Sir Vivian Richards Stadium, North Sound, Antigua | 7:30 PM |
| 34 | January 29, 2022 | B1 v A2 (Super League Quarter-Final 2) | Coolidge Cricket Ground, Antigua | 7:30 PM |
| 35 | January 29, 2022 | TBC vs TBC (Plate Playoff Semi-Final 2) | Brian Lara Stadium, Tarouba, Trinidad | 7:30 PM |
| 36 | January 29, 2022 | TBC vs TBC (Plate Semi-Final 2) | Queen's Park Oval, Port of Spain, Trinidad | 7:30 PM |
| 37 | January 30, 2022 | TBC vs TBC (13th Place Playoff) | Diego Martin Sporting Complex, Diego Martin | 7:30 PM |
| 38 | January 30, 2022 | TBC vs TBC (15th Place Playoff) | Brian Lara Stadium, Tarouba, Trinidad | 7:30 PM |
| 39 | January 30, 2022 | TBC vs TBC (Super League Playoff Semi-Final 1) | Sir Vivian Richards Stadium, North Sound, Antigua | 7:30 PM |
| 40 | January 31, 2022 | TBC vs TBC (Super League Playoff Semi-Final 2) | Coolidge Cricket Ground, Antigua | 7:30 PM |
| 41 | January 31, 2022 | TBC vs TBC  (Plate Final) | Queen's Park Oval, Port of Spain, Trinidad | 7:30 PM |
| 42 | January 31, 2022 | TBC vs TBC (11th Place Playoff) | Diego Martin Sporting Complex, Diego Martin | 7:30 PM |
| 43 | February 1, 2022 | TBC vs TBC  (Super League Semi-Final 1) | Sir Vivian Richards Stadium, North Sound, Antigua | 7:30 PM |
| 44 | February 2, 2022 | TBC vs TBC (Super League Semi-Final 2) | Coolidge Cricket Ground, Antigua | 7:30 PM |
| 45 | February 3, 2022 | TBC vs TBC  (5th Place Playoff) | Sir Vivian Richards Stadium, North Sound, Antigua | 7:30 PM |
| 46 | February 3, 2022 | TBC vs TBC  (7th Place Playoff) | Coolidge Cricket Ground, Antigua | 7:30 PM |
| 47 | February 4, 2022 | TBC vs TBC (3rd Place Playoff) | Coolidge Cricket Ground, Antigua | 7:30 PM |
| 48 | February 5, 2022 | TBC vs TBC  (Final) | Sir Vivian Richards Stadium, North Sound, Antigua | 7:30 PM |
Get All Cricket match prediction and fantasy Tips – CLICK HERE
Cricket Match Prediction | Today Match Fantasy Prediction | Fantasy Cricket Tips | Cricket News and Updates | Cricket Live Score