Indian National Cricket Team will tour West Indies and the USA to play three T20Is and ODIs each followed by two Tests just after the culmination of the ICC World Cup 2019. The series will kickstart with the T20Is from August 3 and will run till the first week of September.
JCC
Want to be a professional cricketer?
Register Now
*T&C Apply
India vs Windies: Schedule revealed
Meanwhile, the USA will host the first two of the three T20Is starting from August 3 at between India and Windes. Florida will host the T20Is in the USA on August 3 and 4 while Guyana will host the third and the final T20I. Last time also when the Men in Blues toured the Caribbean Islands, they have played a few T20Is in the USA in a bid to promote the game in that country.
The culmination of the T20Is will see Virat Kohli & Co go up against the host in three ODIs. The series will commence from August 8 while the other two ODIs will be on 11th and 14th. Guyana will be hosting the first ODI while Trinidad has got two back to back ODIs cutting down the travelling time for the players. It has been a great ploy by the management to keep the players fresh after a lengthy summer.
On the other hand, the two-match Test series will begin from August 22 at Antigua while Jamaica has got the other five-day game starting from August 30. This two-match series will be India and Windies' first series as the part of the Test championship, and Virat Kohli & Co will look to make a good start. Kohli has always prioritised red-ball format of the game and will aim to set the tone for the two-year-long competition right from the beginning. The players will get an eight-day break before the start of the Test series which will work as breather amidst tight schedule.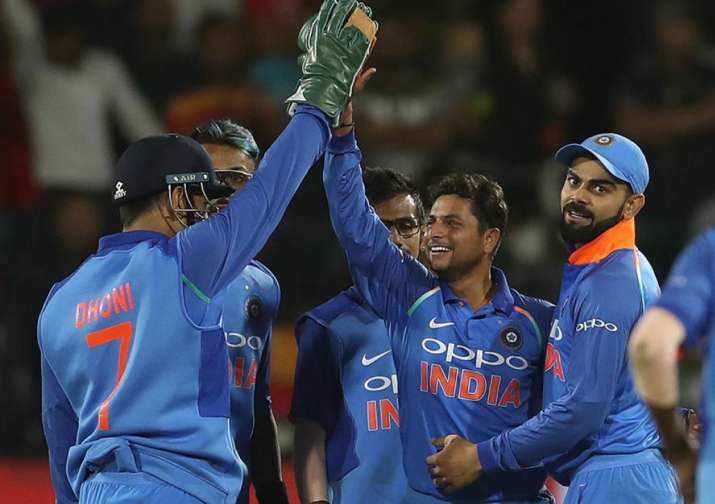 India will likely send a second-string of players for the limited overs series after a hectic schedule right from the start of this year. But they are likely to name a full-strength squad for the Test series against Windies.
Full Schedule
1st T20I – August 3, Florida, USA
2nd T20I – August 4, Florida, USA
3rd T20I – August 6, Guyana, West India
1st ODI – August 8, Guyana, West Indies
2nd ODI – August 11, Trinidad, West Indies
3rd ODI – August 14, Trinidad, West Indies
1st Test – August 22-26, Antigua, West India
2nd Test – August 30-September 3, Jamaica, West Indies