On Wednesday (21st April) afternoon, SunRisers Hyderabad (SRH) met against Punjab Kings (PBKS) at Chennai during the 14th match of the IPL 2021. During this match, SRH finally claimed their first win of this IPL 2021 while PBKS suffered their third straight defeat in this season.
PBKS captain KL Rahul chose to bowl first after winning the toss but SRH bundled them out for just 120 runs in 19.4 overs. Only the opener Mayank Agarwal and Shahrukh Khan managed to reach the 20-run mark as both the batsmen scored 22 runs each.
The left-arm pacer Khaleel Ahmed got three wickets (3/21) while Abhishek Sharma picked up two wickets (2/24).
In reply, SRH chased down the target comfortably in 18.4 overs after losing only one wicket. While opener Jonny Bairstow scored 63 not out, his opening partner David Warner scored run-a-ball 37 runs and Kane Williamson scored 16 not out.
Fabian Allen was the only PBKS bowler to pick up a wicket in that game (4-1-22-1).
IPL 2021: Participating Teams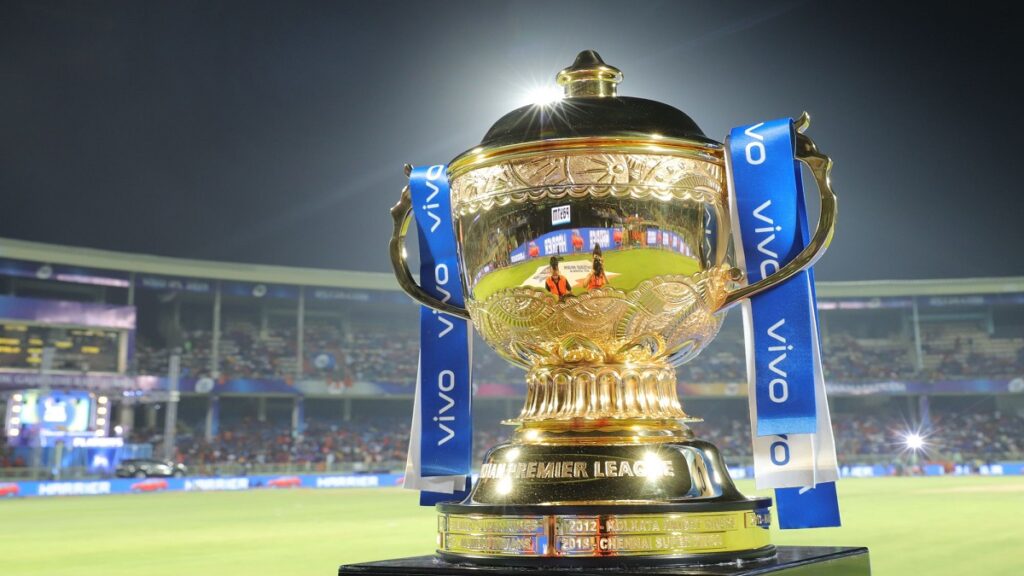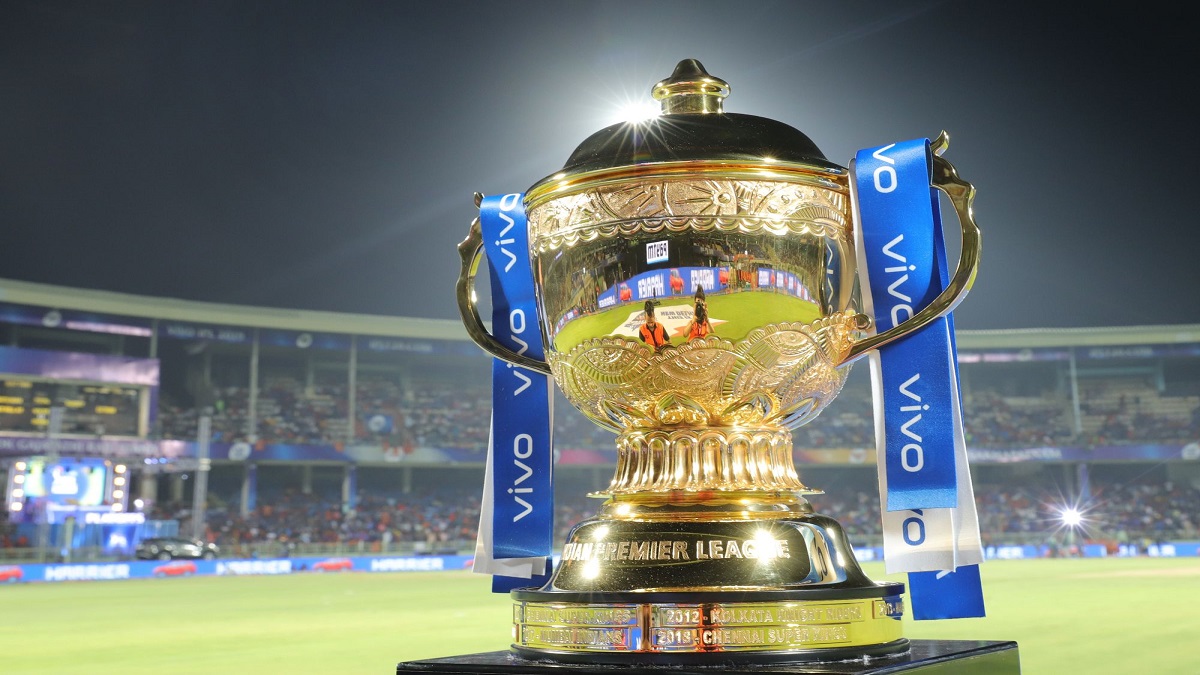 Chennai Super Kings (CSK), Delhi Capitals (DC), Mumbai Indians (MI), Kolkata Knight Riders (KKR), Punjab Kings (PBKS), Rajasthan Royals (RR), Royal Challengers Bangalore (RCB) and SunRisers Hyderabad (SRH).
IPL 2021: Updated Points Table
| | | | | | | | |
| --- | --- | --- | --- | --- | --- | --- | --- |
| Rank | Team | Matches | Won | Lost | Tied/No Result | Net Run Rate | Points |
| 1 | RCB | 3 | 3 | 0 | 0/0 | +0.750 | 6 |
| 2 | DC | 4 | 3 | 1 | 0/0 | +0.426 | 6 |
| 3 | CSK | 3 | 2 | 1 | 0/0 | +1.194 | 4 |
| 4 | MI | 4 | 2 | 2 | 0/0 | +0.187 | 4 |
| 5 | SRH | 4 | 1 | 3 | 0/0 | -0.228 | 2 |
| 6 | KKR | 3 | 1 | 2 | 0/0 | -0.633 | 2 |
| 7 | RR | 3 | 1 | 2 | 0/0 | -0.719 | 2 |
| 8 | PBKS | 4 | 1 | 3 | 0/0 | -0.824 | 2 |
Current Orange Cap Holder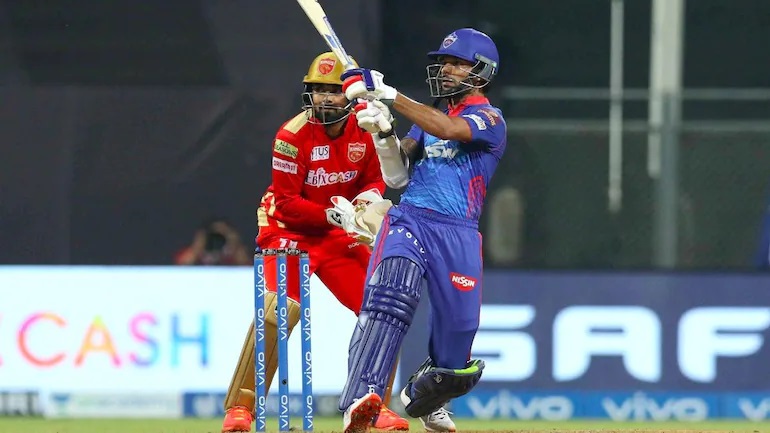 IPL 2021: Top 10 Most Runs
| | | | | | | | |
| --- | --- | --- | --- | --- | --- | --- | --- |
| Rank | Player (Team) | Matches (Innings) | Runs | Highest Score | Average | Strike Rate | 100s/50s |
| 1 | Shikhar Dhawan (DC) | 4 (4) | 231 | 92 | 57.75 | 148.07 | 0/2 |
| 2 | Glenn Maxwell (RCB) | 3 (3) | 176 | 78 | 58.66 | 149.15 | 0/2 |
| 3 | Jonny Bairstow (SRH) | 4 (4) | 173 | 63* | 57.66 | 132.06 | 0/2 |
| 4 | KL Rahul (PBKS) | 3 (3) | 157 | 91 | 52.33 | 145.37 | 0/2 |
| 5 | Nitish Rana (KKR) | 3 (3) | 155 | 80 | 51.66 | 135.96 | 0/2 |
| 6 | Rohit Sharma (MI) | 4 (4) | 138 | 44 | 34.50 | 135.29 | 0/0 |
| 7 | David Warner (SRH) | 4 (4) | 130 | 54 | 32.50 | 116.07 | 0/1 |
| 8 | AB de Villiers (RCB) | 3 (3) | 125 | 76* | 62.50 | 189.39 | 0/1 |
| 9 | Sanju Samson (RR) | 3 (3) | 124 | 119 | 41.33 | 174.64 | 1/0 |
| 10 | Suryakumar Yadav (MI) | 4 (4) | 121 | 56 | 30.25 | 151.25 | 0/1 |
Current Purple Cap Holder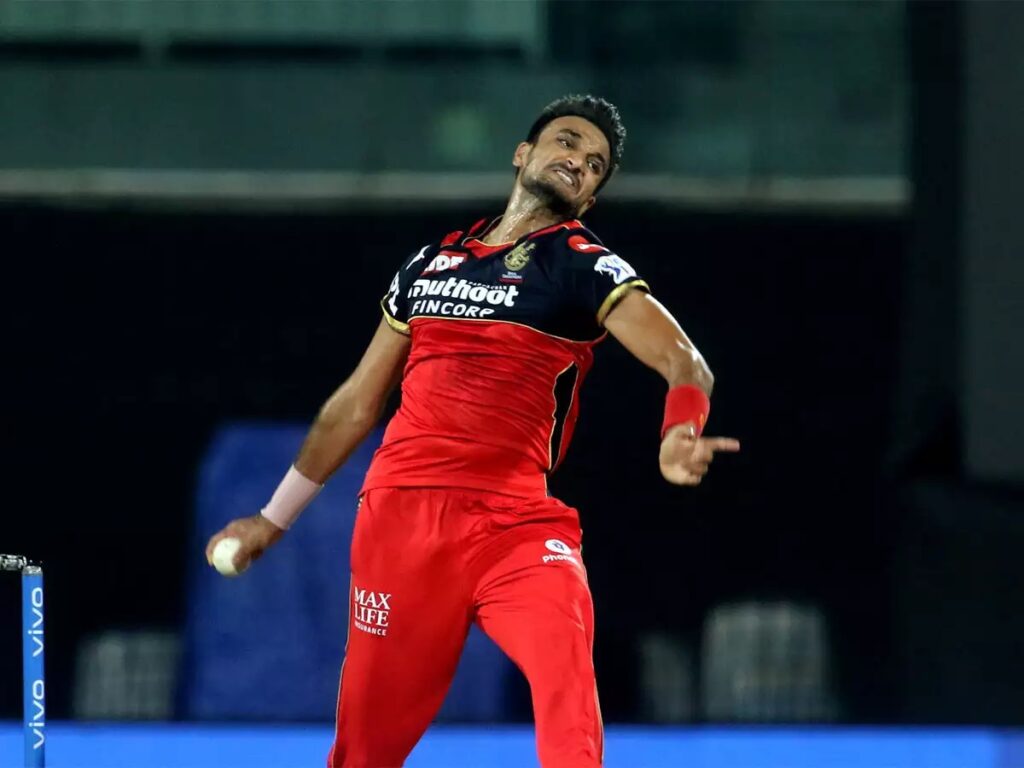 IPL 2021: Top 10 Most Wickets
| | | | | | | | |
| --- | --- | --- | --- | --- | --- | --- | --- |
| Rank | Player (Team) | Matches (Innings) | Wickets | BBI | Average | Economy Rate | 4wks/5wks |
| 1 | Harshal Patel (RCB) | 3 (3) | 9 | 5/27 | 7.66 | 5.75 | 0/1 |
| 2 | Avesh Khan (DC) | 4 (4) | 8 | 3/32 | 12.87 | 7.35 | 0/0 |
| 3 | Rahul Chahar (MI) | 4 (4) | 8 | 4/27 | 14.75 | 7.37 | 0/0 |
| 4 | Trent Boult (MI) | 4 (4) | 6 | 3/28 | 19.00 | 7.27 | 0/0 |
| 5 | Chetan Sakariya (RR) | 3 (3) | 6 | 3/31 | 16.66 | 8.33 | 0/0 |
| 6 | Andre Russell (KKR) | 3 (3) | 6 | 5/15 | 14.16 | 12.14 | 0/1 |
| 7 | Rashid Khan (SRH) | 4 (4) | 5 | 2/18 | 16.20 | 5.06 | 0/0 |
| 8 | Chris Woakes (DC) | 3 (3) | 5 | 2/18 | 16.40 | 7.45 | 0/0 |
| 9 | Arshdeep Singh (PBKS) | 4 (4) | 5 | 3/35 | 19.00 | 7.50 | 0/0 |
| 10 | Chris Morris (RR) | 3 (3) | 5 | 2/33 | 20.20 | 9.18 | 0/0 |
Note: BBI – Best bowling in an innings