Royal Challengers Bangalore (RCB) have continued their unbeaten run in the ongoing IPL 2021 as they claimed their fourth straight victory this season after thrashing Rajasthan Royals (RR) at Mumbai.
After RCB captain Virat Kohli sent their opposition to bat first, Rajasthan Royals scored 177/9 (20 overs). In reply, RCB openers easily chased down the target in 16.3 overs without losing any wicket.
Rajasthan Royals got a weak start but the middle-order batsmen helped the team to manage the challenging first innings total. While Riyan Parag scored 25 runs, Shivam Dube and Rahul Tewatia scored 46 runs and 40 runs respectively.
Among the RCB bowlers, Mohammed Siraj (3/27) and Harshal Patel (3/47) got three wickets each.
However, RCB openers Virat Kohli and Devdutt Padikkal replied strongly as Rajasthan Royals' bowlers had no clue how to stop them. While Padikkal scored 101 not out off 52 balls (11 fours and 6 sixes), skipper Kohli scored 72 not out off 47 balls (6 fours and 3 sixes) as their unbeaten innings helped RCB to chase down the 178 runs target very easily.
IPL 2021: Participating Teams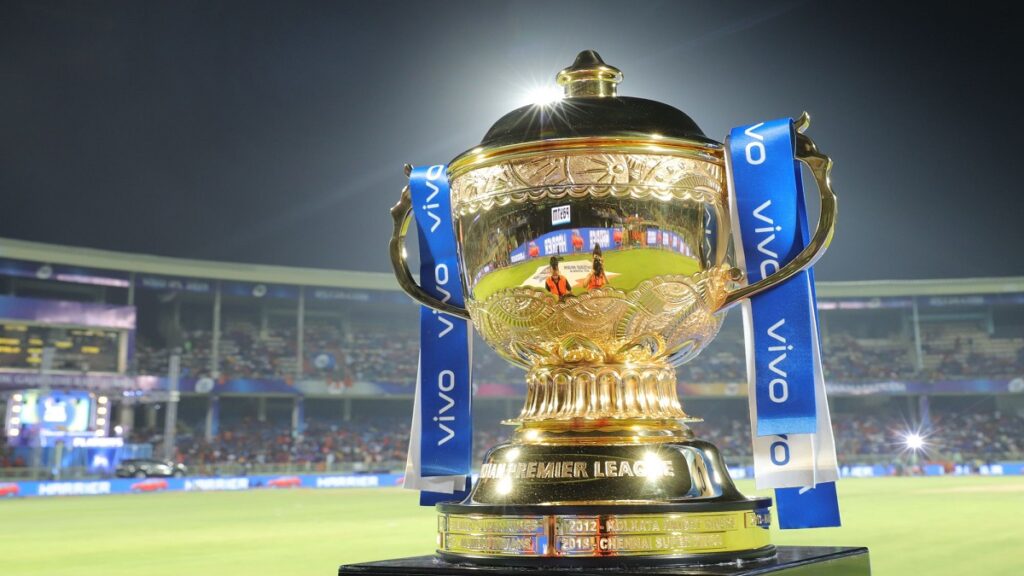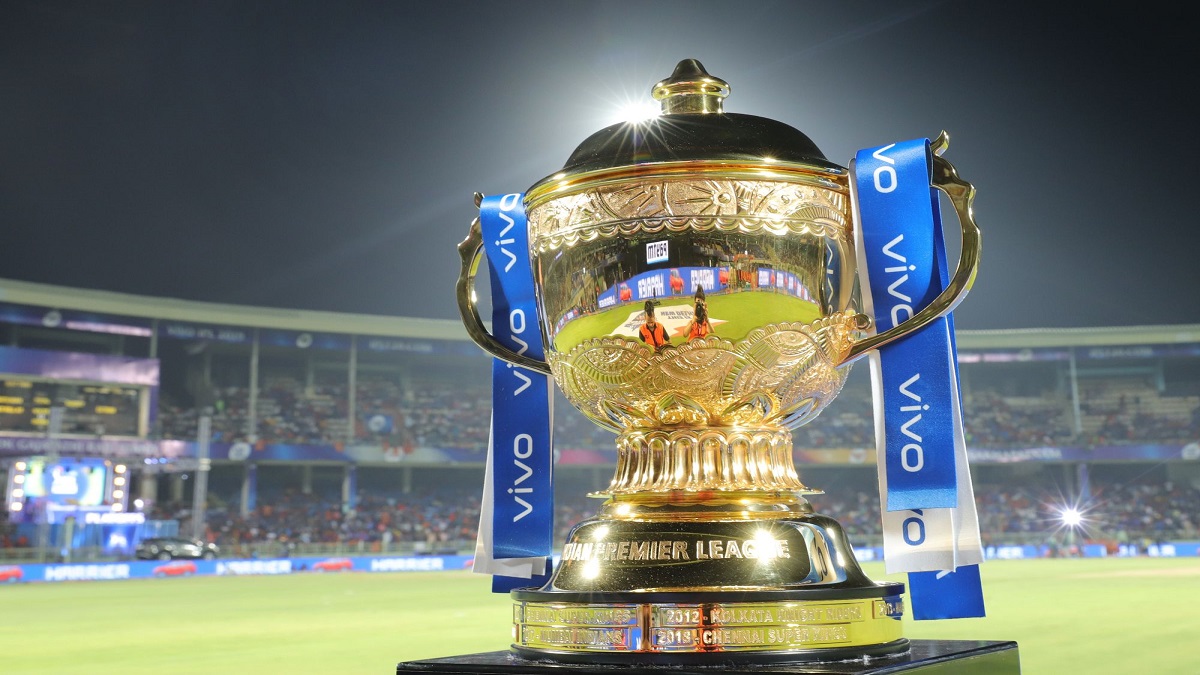 Chennai Super Kings (CSK), Delhi Capitals (DC), Mumbai Indians (MI), Kolkata Knight Riders (KKR), Punjab Kings (PBKS), Rajasthan Royals (RR), Royal Challengers Bangalore (RCB) and SunRisers Hyderabad (SRH).
IPL 2021: Updated Points Table
| | | | | | | | |
| --- | --- | --- | --- | --- | --- | --- | --- |
| Rank | Team | Matches | Won | Lost | Tied/No Result | Net Run Rate | Points |
| 1 | RCB | 4 | 4 | 0 | 0/0 | +1.009 | 8 |
| 2 | CSK | 4 | 3 | 1 | 0/0 | +1.142 | 6 |
| 3 | DC | 4 | 3 | 1 | 0/0 | +0.426 | 6 |
| 4 | MI | 4 | 2 | 2 | 0/0 | +0.187 | 4 |
| 5 | SRH | 4 | 1 | 3 | 0/0 | -0.228 | 2 |
| 6 | KKR | 4 | 1 | 3 | 0/0 | -0.700 | 2 |
| 7 | PBKS | 4 | 1 | 3 | 0/0 | -0.824 | 2 |
| 8 | RR | 4 | 1 | 3 | 0/0 | -1.011 | 2 |
Current Orange Cap Holder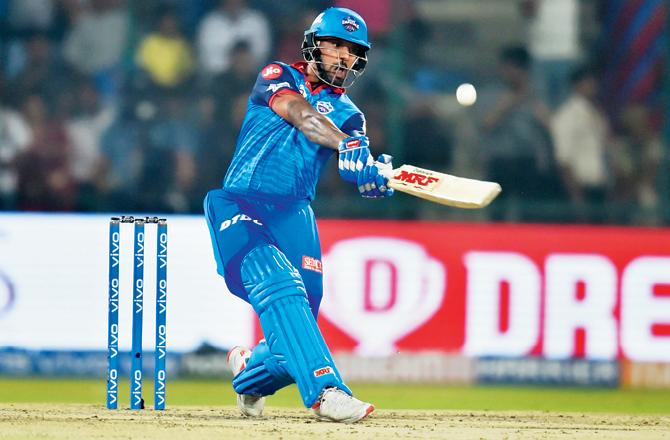 IPL 2021: Top 10 Most Runs
| | | | | | | | |
| --- | --- | --- | --- | --- | --- | --- | --- |
| Rank | Player (Team) | Matches (Innings) | Runs | Highest Score | Average | Strike Rate | 100s/50s |
| 1 | Shikhar Dhawan (DC) | 4 (4) | 231 | 92 | 57.75 | 148.07 | 0/2 |
| 2 | Glenn Maxwell (RCB) | 4 (3) | 176 | 78 | 58.66 | 149.15 | 0/2 |
| 3 | Jonny Bairstow (SRH) | 4 (4) | 173 | 63* | 57.66 | 132.06 | 0/2 |
| 4 | Faf du Plessis (CSK) | 4 (4) | 164 | 95* | 82.00 | 145.13 | 0/1 |
| 5 | Nitish Rana (KKR) | 4 (4) | 164 | 80 | 41.00 | 130.15 | 0/2 |
| 6 | KL Rahul (PBKS) | 4 (4) | 161 | 91 | 40.25 | 141.22 | 0/2 |
| 7 | Sanju Samson (RR) | 4 (4) | 145 | 119 | 36.25 | 162.92 | 1/0 |
| 8 | Virat Kohli (RCB) | 4 (4) | 143 | 72* | 47.66 | 128.82 | 0/1 |
| 9 | Rohit Sharma (MI) | 4 (4) | 138 | 44 | 34.50 | 135.29 | 0/0 |
| 10 | Devdutt Padikkal (RCB) | 3 (3) | 137 | 101* | 68.50 | 147.31 | 1/0 |
Current Purple Cap Holder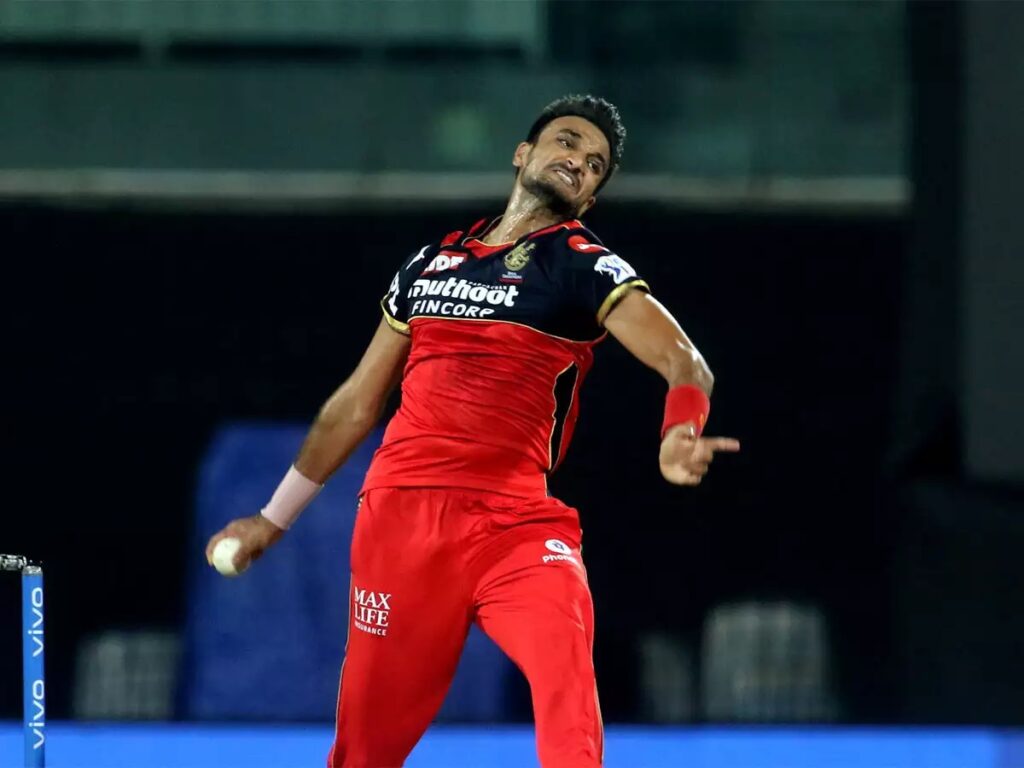 IPL 2021: Top 10 Most Wickets
| | | | | | | | |
| --- | --- | --- | --- | --- | --- | --- | --- |
| Rank | Player (Team) | Matches (Innings) | Wickets | BBI | Average | Economy Rate | 4wks/5wks |
| 1 | Harshal Patel (RCB) | 4 (4) | 12 | 5/27 | 9.66 | 7.25 | 0/1 |
| 2 | Deepak Chahar (CSK) | 4 (4) | 8 | 4/13 | 13.75 | 7.33 | 2/0 |
| 3 | Avesh Khan (DC) | 4 (4) | 8 | 3/32 | 12.87 | 7.35 | 0/0 |
| 4 | Rahul Chahar (MI) | 4 (4) | 8 | 4/27 | 14.75 | 7.37 | 1/0 |
| 5 | Andre Russell (KKR) | 4 (4) | 7 | 5/15 | 16.00 | 12.44 | 0/1 |
| 6 | Trent Boult (MI) | 4 (4) | 6 | 3/28 | 19.00 | 7.27 | 0/0 |
| 7 | Chetan Sakariya (RR) | 4 (4) | 6 | 3/31 | 22.50 | 8.43 | 0/0 |
| 8 | Kyle Jamieson (RCB) | 4 (4) | 6 | 3/41 | 21.00 | 9.00 | 0/0 |
| 9 | Rashid Khan (SRH) | 4 (4) | 5 | 2/18 | 16.20 | 5.06 | 0/0 |
| 10 | Mohammed Siraj (RCB) | 4 (4) | 5 | 3/27 | 18.20 | 6.06 | 0/0 |
Note: BBI – Best bowling in an innings