All-rounder from Sussex, Jofra Archer admits he is "doing the maths" to fulfil "dream" of playing Test cricket for England.
JCC
Want to be a professional cricketer?
Register Now
*T&C Apply
Barbados born Archer will not be qualified to playing for England until the winter of 2022 when he completes the seven-year residency period.
The 22-year-old Archer needs to stay in England for 210 days in a year to complete his residency period.
"I think I have a longer career in England than I would have in Barbados," Archer said to BBC.
Archer grabbed everybody's eyeballs with his scintillating performance at the Big Bash League (BBL). Recently, he was roped in by Rajasthan Royals for Rs 7.2 crores for this year's Indian Premier League.
However, Archer is confident to manage the tournament he plays in to make sure he fulfils the eligibility criteria.
Archer, who grew up in Barbados, represented West Indies under-19s three times but was left out for the World Cup in 2014.
Chris Jordan, who was also born in Barbados, had represented England in Tests and limited-overs cricket. Archer is a teammate of Jordan at Sussex.
"It was really upsetting, and I think I took it too seriously. That summer was the first summer I went to England. After playing with Sussex, I really think the conditions in England suit me. I saw that it's possible to play for England," said Archer.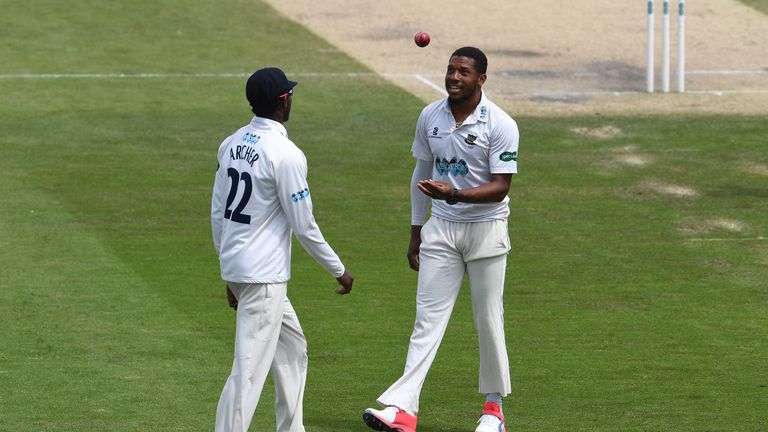 Archer will be 27 by the time he becomes eligible to play for England. Archer feels the experience he will gain over the next five years would help him be more confident in his game.
"I'm still young now, so I think it's a blessing really, not to play so young. Who knows – I could have a bad game or a bad series, and that could be me.

It's really good that I have some time to get to know my game inside out before I actually play Test cricket," Archer added.
Archer became a topic of discussion since England suffered a humiliating loss to Australia in the Ashes. This led to former England spinner Graeme Swann stating he is a "player to get excited about".
Archer is hopeful to give his family a taste of England this year, who stays in Barbados.
"I live with my bowling coach at the moment, so hopefully this year I can get my family over to come and see some of the [T20] Blast, some of the four-day stuff.

I hope to get my own place so I can bring most of my family over and let them experience some of England," Archer concluded.
Here is the newsfeed:
I am Confident of Putting a Good Show in IPL- Barinder Sran
Rain Threat Looms Large Over First ODI