Following the unexpected death of great Australian cricketer Shane Warne on Friday evening, the cricketing world is in sorrow. Shane  Warne's family released a statement after his death, claiming that he died of a suspected heart attack in Koh Samui, Thailand.
Thai police have questioned a German woman who got into the back of the ambulance transporting the body of Australian cricket legend Shane Warne from the island of Koh Samui.
The woman, who was carrying a bouquet of flowers, was allowed to spend about 40 seconds alone in the van, raising serious concerns about the security of Warne's body transportation.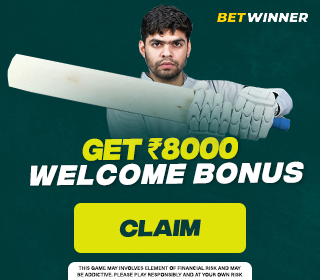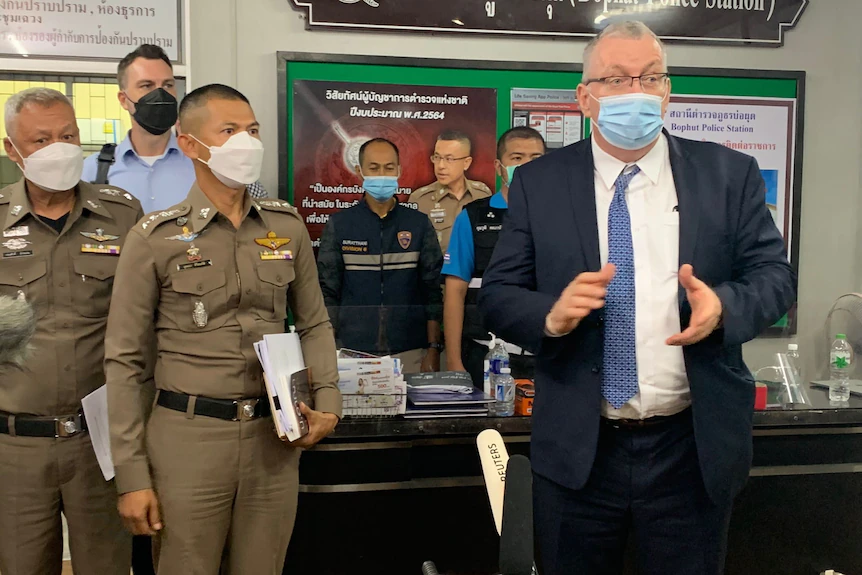 It also begs the question of why no Thai or Australian officials were seen with the ambulance while it was parked on the ferry.
Warne died on March 4 while staying with three friends in a luxury resort villa on Koh Samui. While police believe he had a heart attack, his body was being transported by ferry to a Thai hospital on March 6 for an official autopsy.
However, as the ferry prepared to depart Koh Samui for the mainland, the ABC captured footage of two women approaching the ambulance.
The sequence of events after Shane Warne passed away: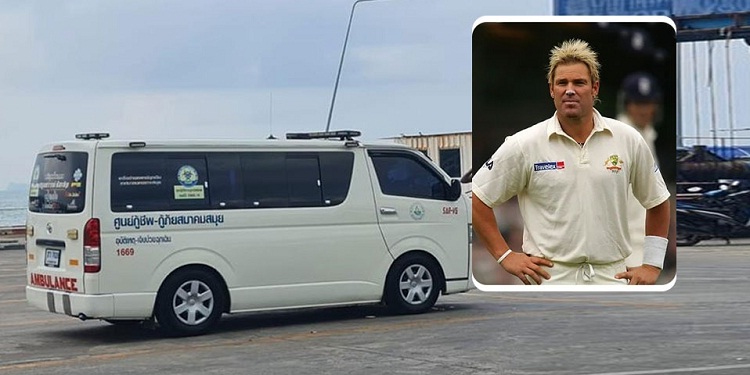 A blonde woman is seen with a Thai woman who is speaking with local immigration officials near the vehicle ramp down to the car ferry. The Thai woman bows when the official points to the vessel.
"Yeah, yeah, she knows him," she says in English. She then says in Thai, "Thank you very much, she's a friend."
A man then leads the pair through rows of cars to the front of the vessel, where the ambulance is parked. The blonde woman approaches the ambulance driver's window as they approach the back of the van. She shows the flowers to the driver, and they exchange a few words before he gets out and leads her to the opposite side of the van. He opens the sliding door, lets her in, and then closes it behind her.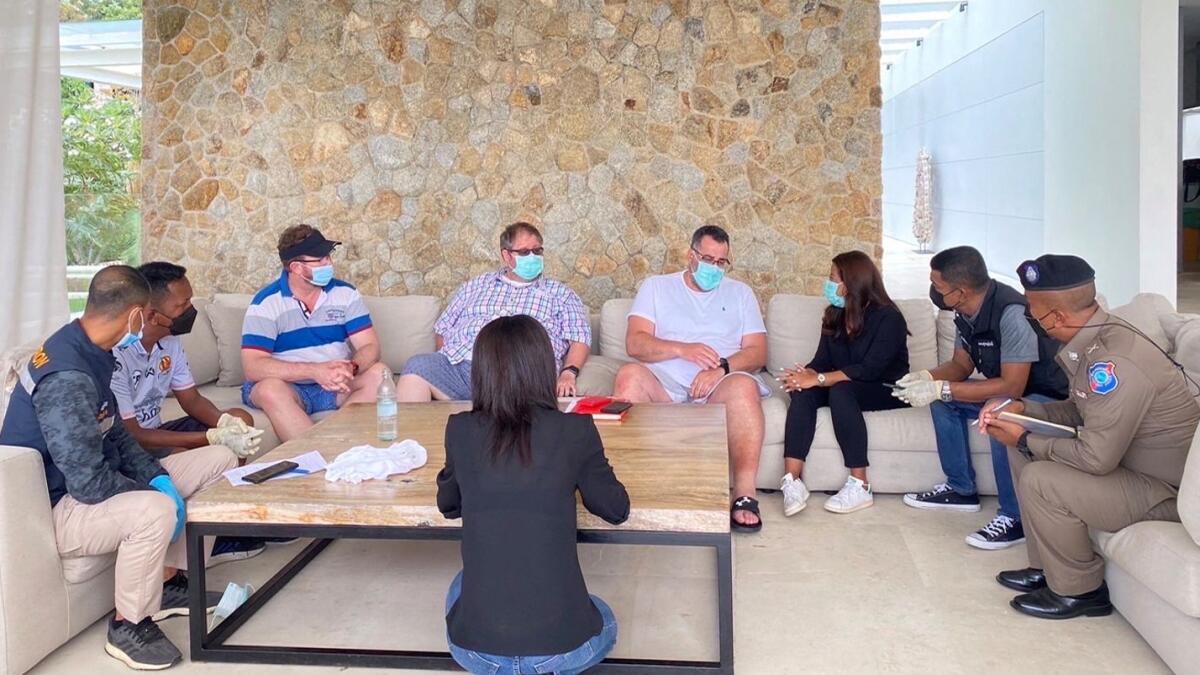 The Royal Thai Police told the news that they had already located the women and asked them to come to the Bo Phut Police Station, where they spoke with officers.
According to the police, the woman is a German national who lives on Koh Samui, and her friend accompanied her to translate.
They described the German woman as a "fan who wanted to pay her respects and sincerity" to Shane Warne The ambulance and a vehicle carrying Warne's friends, Mr McKinnon, and DFAT officials drove for an hour to Surat Thani Hospital after the ferry ride. The group met with cops and doctors to go over the autopsy procedure.
Warne finished his international career with 708 Test wickets and 293 One-Day International wickets, placing him second in all-time international wicket-takers behind his close friend and rival Muttiah Muralitharan of Sri Lanka (1,34).
Also Read: Ricky Ponting Reckons Now That Shane Warne Is No Longer With Us, It Is Up To Him To Pass On His Knowledge To Younger Players