Shakti Gauchan, the left-arm spinner from Nepal has decided to retire from all forms of cricket at the age of 34 after playing his last match in the Everest Premier League (EPL) on December 15.
Meanwhile, the longest-serving cricketer from Nepal had already retired from international cricket in July this year.  And now the domestic Twenty20 match in the EPL was his last game of competitive cricket.
Shakti Gauchan, who made his debut in 2002, called time on an 18-year-long career. During his career, he played one ODIs, nine T20Is, four first-class games, 24 List A matches, and 31 T20s. He has eight wickets from two T20Is, and 32 overall in all T20s in addition to 18 List-A wickets.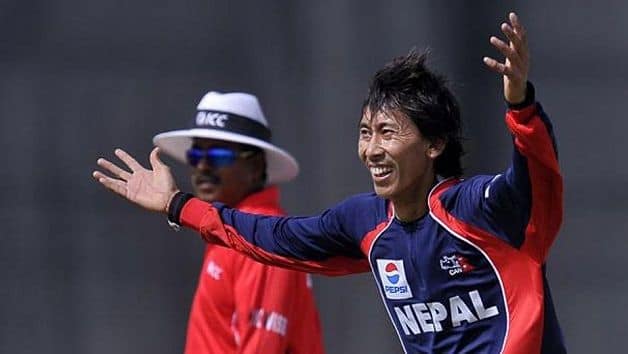 Gauchan got a lap of honour around the Tribhuvan University grounds, the venue of his last match, and the cricketer could barely hold back his emotions.
"I think this guard of honour and love from the spectators is the result of my honest contribution to the country and loyalty to the game," an emotionally spent Gauchan said after the game.

"The emotions in the ground (while receiving the guard of honour and cheers from the crowd) was something which I cannot express in words. This moment is unforgettable for any player and it will etch in my memories for lifetime," he added.
"When the national anthem was played while I was playing for Nepal for the first time during the 2001 ACC U-17 Youth Asia Cup in Bangladesh, my inner soul had said you are born for Nepal and have to do something for your country," Gauchan recalled.

"Cricket is the only thing that will direct you. 18 years down the line, the love that I have earned from cricket is something that I am very proud of," he concludes.