If Virat Kohli's on-field exploits have not managed to win all the hearts then his recent off-field gesture will definitely serve that purpose. The India skipper and his wife Anushka Sharma hosted their second wedding ceremony on Tuesday (December 26) at St Regis' Astor Ballroom in Mumbai's Lower Parel.
The couple had hosted the first of their receptions in New Delhi last week for their relatives and the second one was meant for their celebrities friends. The function was attended by some of the biggest names from cricket and Bollywood like Mahendra Singh Dhoni, Sachin Tendulkar, Virender Sehwag, Sunil Gavaskar, Manish Pandey, Kuldeep Yadav, Ravindra Jadeja, Amitabh Bachchan, AR Rahman and many other eminent personalities.
But among all those eminent personalities, one notable guest was Gayan Senanayake, the famous cricket fan from Sri Lanka. The differently abled fan from the island nation was in Mumbai supporting the Sri Lankan team for the T20I against India on Saturday (December 24) and extended his stay in the country to attend the reception.
The newlyweds then made sure to further make his stay in India memorable by posing alongside him for few pictures.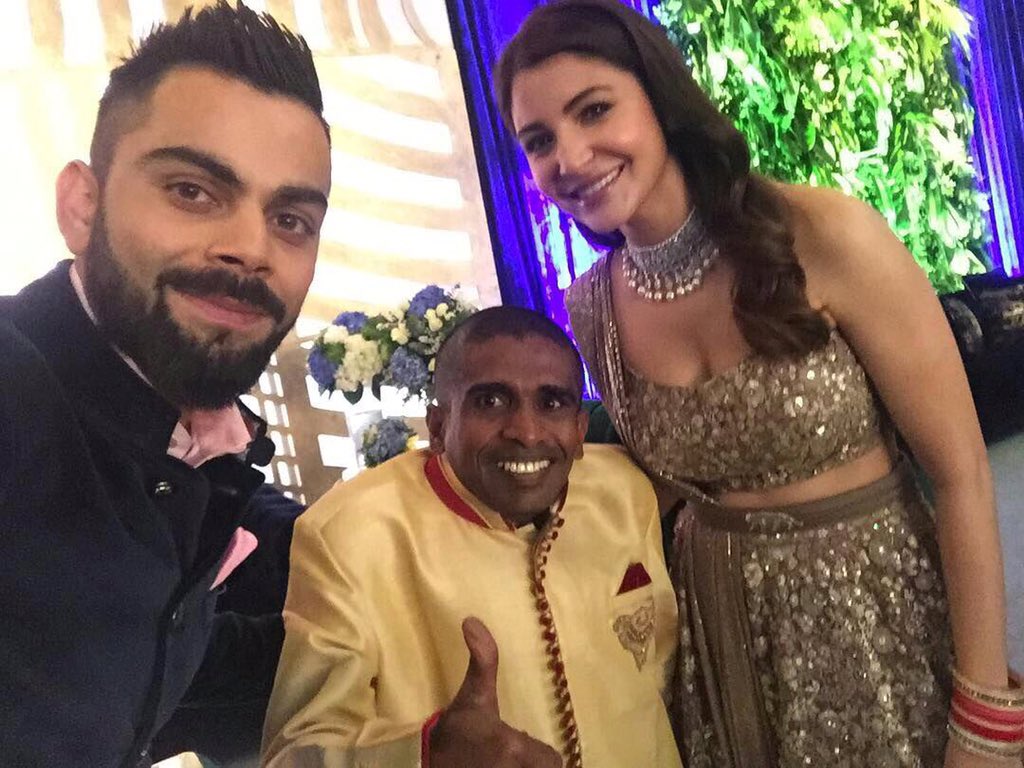 Gayan also clicked pictures with some other players.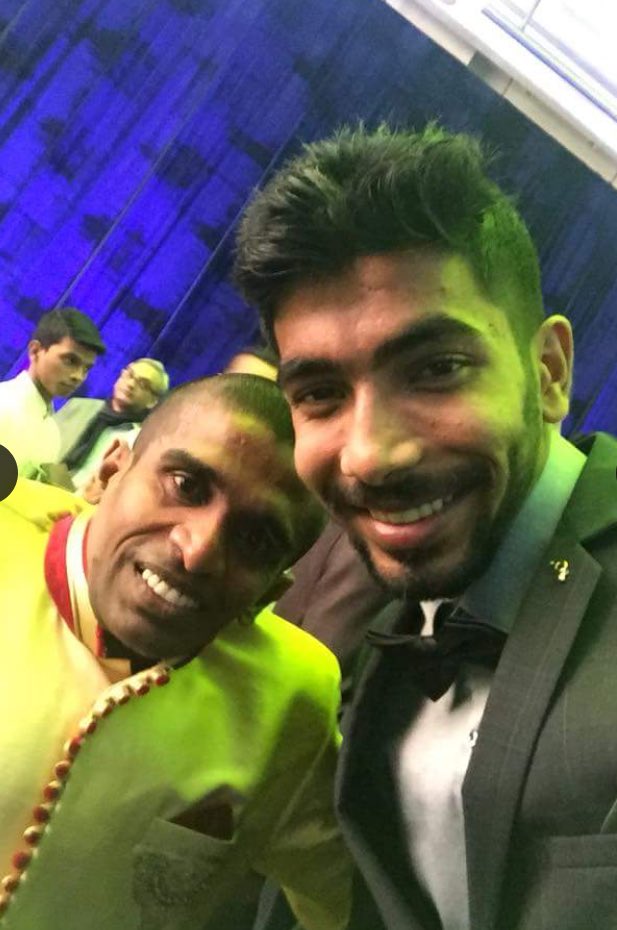 The super fan with Jasprit Bumrah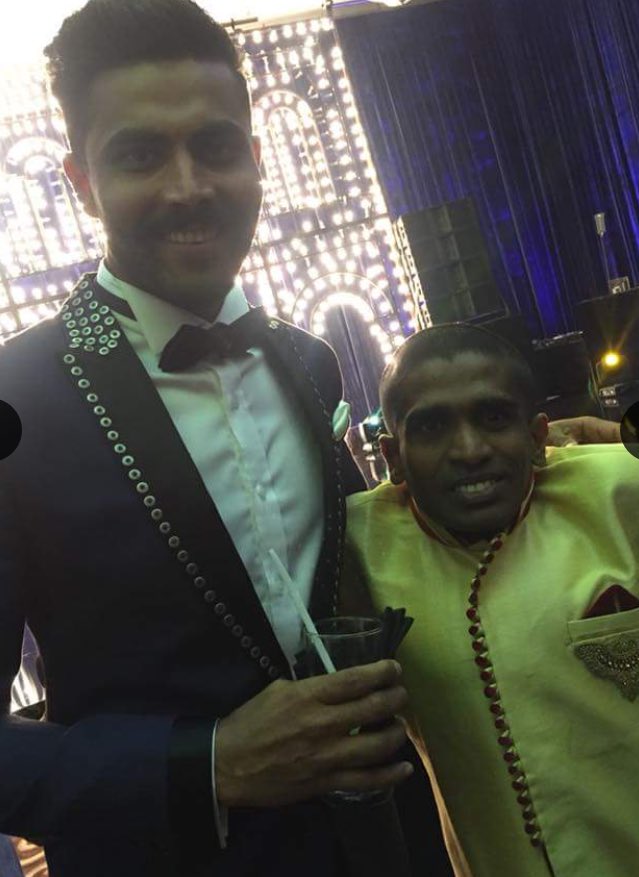 Gayan, had got an opportunity to meet the Indian cricketers when Team India traveled to the Island nation earlier this year for a full-fledged series.