Virat Kohli's transformation as one of the best batsmen in the world right now is as amazing as his remarkable improvement in fitness. Kohli had arrived at the international stage with a chubby face but has now transformed himself into probably the fittest cricketer in the world.
Well, the India skipper recently revealed what changed his perception towards  fitness. Speaking on bcci.tv after slamming his sixth Test century in the ongoing third Test against Sri Lanka, the 29-year old revealed that a disastrous outing in the Indian Premier League in 2012 had forced him to change his lifestyle.
"It started in 2012 IPL when I had a very bad season and I was expecting a lot from that season because I had scored Test hundred in Australia and then I scored 180 against Pakistan in Asia Cup so I thought IPL was one tournament where all Indian players love playing so I thought I want to dominate this IPL but it didn't end up happening and I was quite disappointed. I was quite low because of that. In IPL when you don't have form, it can really come together because there are 14 games very quickly and then I could not come out of that, my mental state was very bad. I was eating very bad, my habits were not good at all," Kohli said.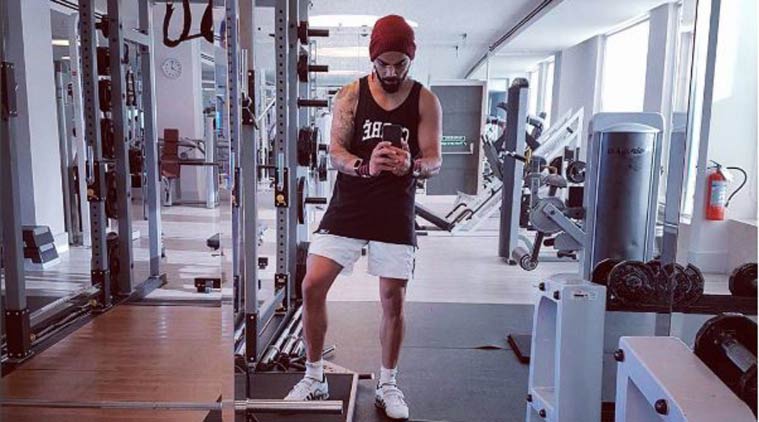 "So I went home afterwards and I saw myself in the mirror after coming out of the shower and I thought I can't look like this if I want to be an international cricketer. So, from the next day onwards, I changed everything about my diet and training and everything so I was in the gym everyday for about an hour and a half to two hours and I just completely changed my diet," Kohli added.
Well, the result is there for all to see. Kohli is leading the team from the front not only with his bat but also with his fitness. His incredible fitness has helped him to take his batting to a different level altogether. Within a span of 17 months, the 29-year old has scored six double centuries, a testament of how fit he is now to play longer innings with ease. In fact, he has now scored two double centuries in a span of one week.
Meanwhile, his career-best 243-run knock has helped him to shatter a plethora of record with one of them being that he surpassed West Indies great Brian Lara to become the first captain of a team to hit six Test double centuries.  Kohli had also shattered a few records on the first day of the Test after reaching his 20th Test century. The knock helped him to surpass Sachin Tendulkar (107) to become the second fastest Indian batsman to score 20 hundreds in Test cricket. Former India skipper Sunil Gavaskar leads the list, having reached the milestone in just 93 innings while Kohli got there in his 105th innings. He also became the quickest to score 52 international centuries across formats, achieving the feat in his 350th innings to beat South African Hashim Amla's record of 378 innings.
Video of the day: