That the Indian cricket team absolutely loves to play football during the warm-up session is pretty well known now.
Led by football-loving duo MS Dhoni and Virat Kohli, the Indian players love to warm-up for all the games with a small football contest.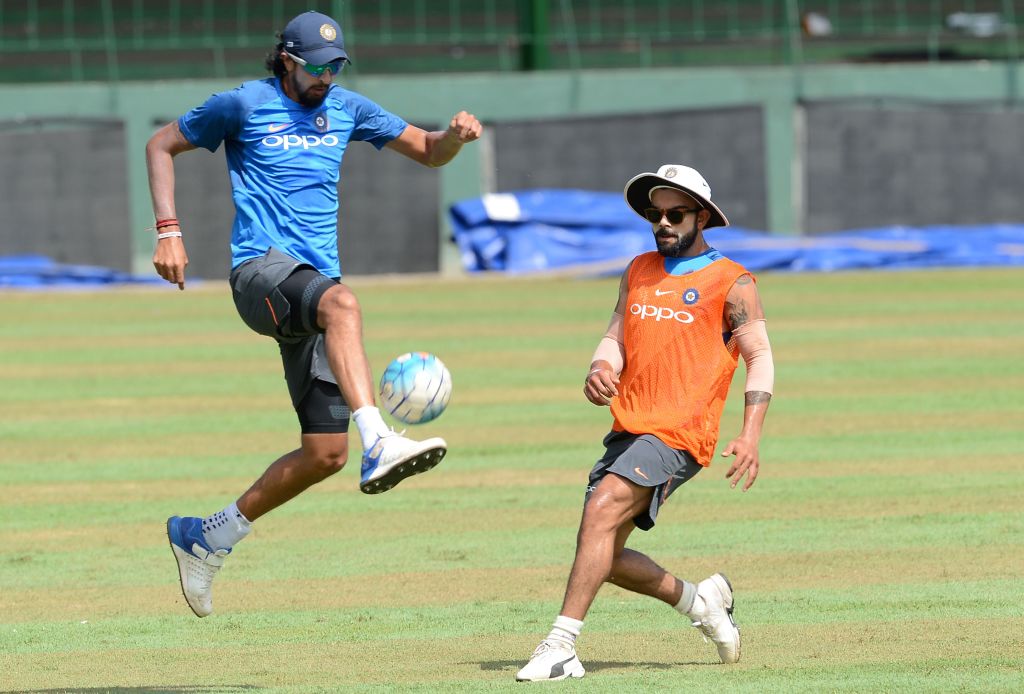 But while the team's affinity for the game of soccer is well known, it is safe to say the fans are not aware of how good the players are when it comes to the global sport.
Well, in a recent interview, veteran batsman and a football buff himself, Yuvraj Singh opened up on his teammates' footballing skills.
He stated Dhoni is the best player in the team and gave some hilarious reviews of others' soccer's skills.
"Virat is really fit and can run the length and breadth of the pitch with high speed. But unfortunately, he can never score goals. He has a lot of skills but sadly lacks the finish. I think he needs to work on that," he said.
Indian cricket team playing football during practice session at oval #IndVPak #CT17 pic.twitter.com/JwX3S6sIRm

— Ihtisham Ul Haq (@iihtishamm) June 17, 2017
He also had some words of advice for Jasprit Bumrah and Hardik Pandya — the global sport is not a sport for them.
"Jasprit Bumrah shouldn't play football. Hardik Pandya is a really bad footballer. He too needs to improve his football skills," he said jokingly.
The World Cup-winning star then gave a scathing assessment of Rohit Sharma and Ashish Nehra's soccer skills.
"Rohit Sharma is a horrible soccer player. He just passes the ball and then doesn't move. He is always standing in an off-side position. Zaheer Khan is also like Rohit, barely wants to run on the football ground. Ashish Nehra, I would advise shouldn't play football because every time he plays, he gets injured," he said.
He then finally revealed the better player in the team, saying,
"Mahi (Dhoni) is an excellent soccer player."