Former Indian player Ajay Jadeja wasn't pleased with the Indian team that was selected to play against New Zealand.
On Sunday, India suffered their second loss in the ICC T20 World Cup 2021 after they went down to New Zealand by eight wickets at the Dubai International Cricket Stadium.
New Zealand thump India by eight wickets
On a day where it was a must-win for the Men in Blues to stay alive in the tournament, nothing seem to go right their way. Firstly, they lost a crucial toss (which is never in anyone's control) and were asked to bat first once again.
The revelation of Ishan Kishan ahead of Rohit Sharma as India's opener didn't paid well as the southpaw went for four in the early stage. Rohit, coming to bat at No.3, couldn't do much and got out to a mistimed shot of Ish Sodhi's bowling.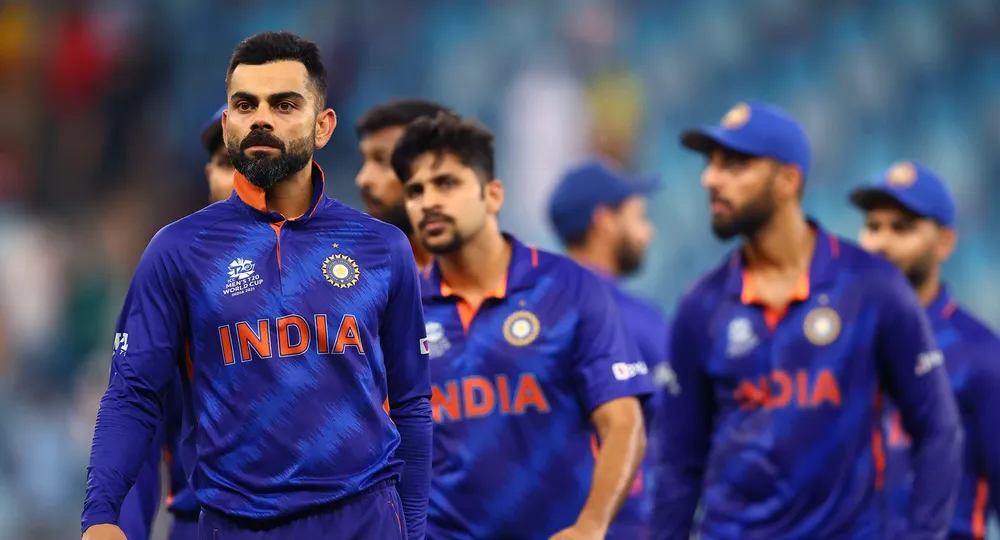 All-rounder Ravindra Jadeja's big shots, that too came late in the innings, pushed India to a paltry score of 110/7.
From not picking a single wicket against Pakistan, India found a couple of them, with pace bowler Jasprit Bumrah striking on both occasions.
But the Indian bowlers didn't had much to defend on their path as New Zealand sealed their first win of the tournament with skipper Kane Williamson remained unbeaten on 33.
Jadeja said it was surprising to watch Ishan Kishan walk before Rohit to bat and also expressed his shock on Rohit and skipper Kohli's batting performance.
"New Zealand were dominant on India even before the game started. India pressed, what I could call the panic button, before the toss with the team they picked. Then, losing the toss was also a big setback. Obviously, that wasn't in India's hands. But the openers (Ishan Kishan and KL Rahul) who walked in were a surprise. There were more surprises at numbers three (Rohit Sharma) and four (Virat Kohli) as well," Jadeja told Cricbuzz.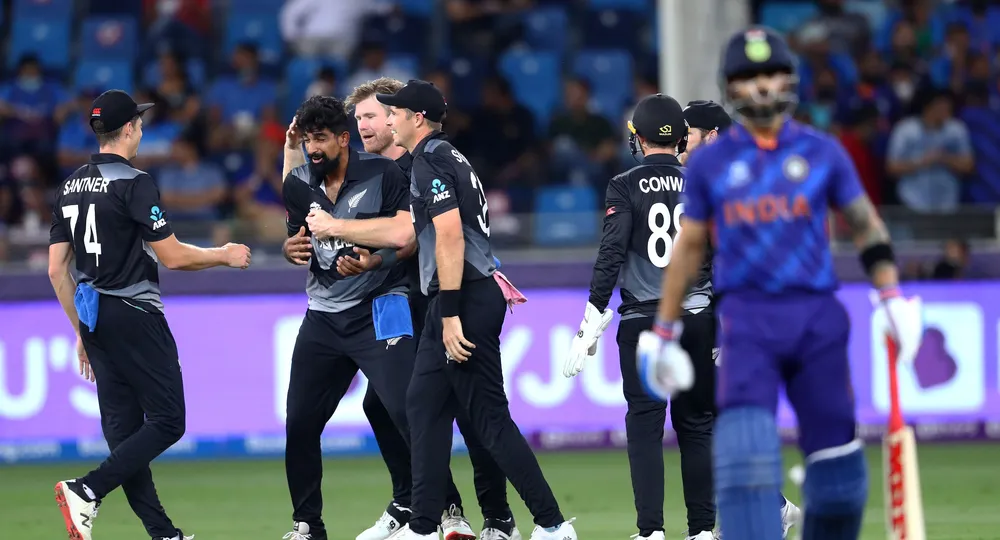 "By the time New Zealand came out to bat, nothing was left in the game. There were only faint hopes, which also disappeared the way they bowled in the first six overs," he added.
India have their remaining three games left against Scotland, Afghanistan and Namibia and even winning all of them won't guarantee them a spot in the semi-final with subject to net run rate.
Also Read: T20 World Cup 2021: Don't Think We Were Brave Enough – Virat Kohli Explains India's "Bizarre" Batting Failure vs New Zealand