Josh Hazlewood had played only 9 T20Is till last year, having made his debut way back in 2013. However, he has been involved in the shortest format since last year playing for the Chennai Super Kings in IPL 2020 in the UAE and then in the second leg of IPL 2021 in the same country.
Between the two IPLs, he toured West Indies and Bangladesh returning to Australia's T20 fold and picked 12 wickets combined in those two series before taking 11 wickets in 9 matches for CSK in the team's run to the title.
Josh Hazlewood carried this terrific form in the T20 World Cup as well. The lanky seamer took 11 wickets in 7 matches, including registering excellent figures of 3/16 – which included the wicket of a set Kane Williamson – in a high-scoring final.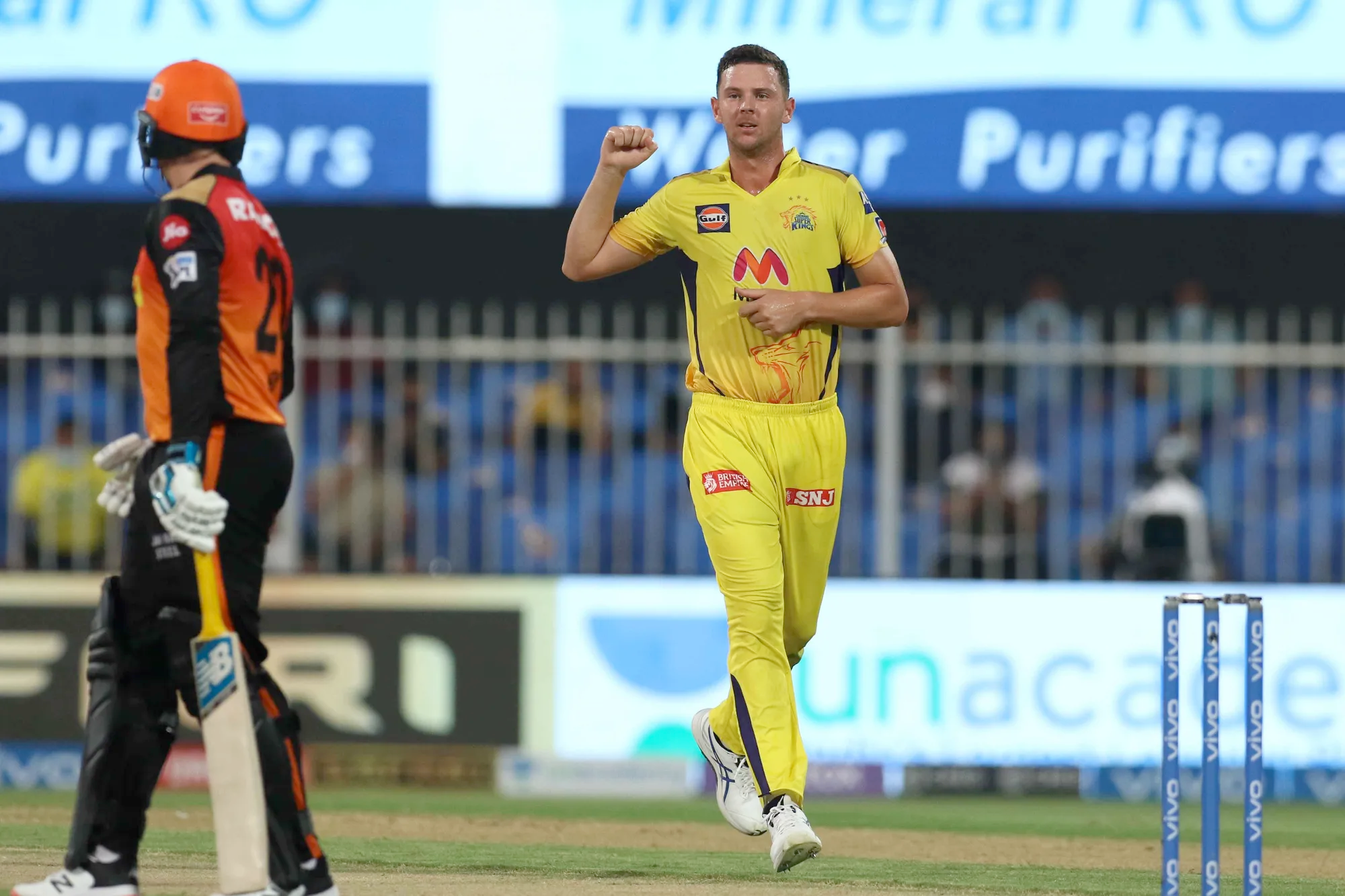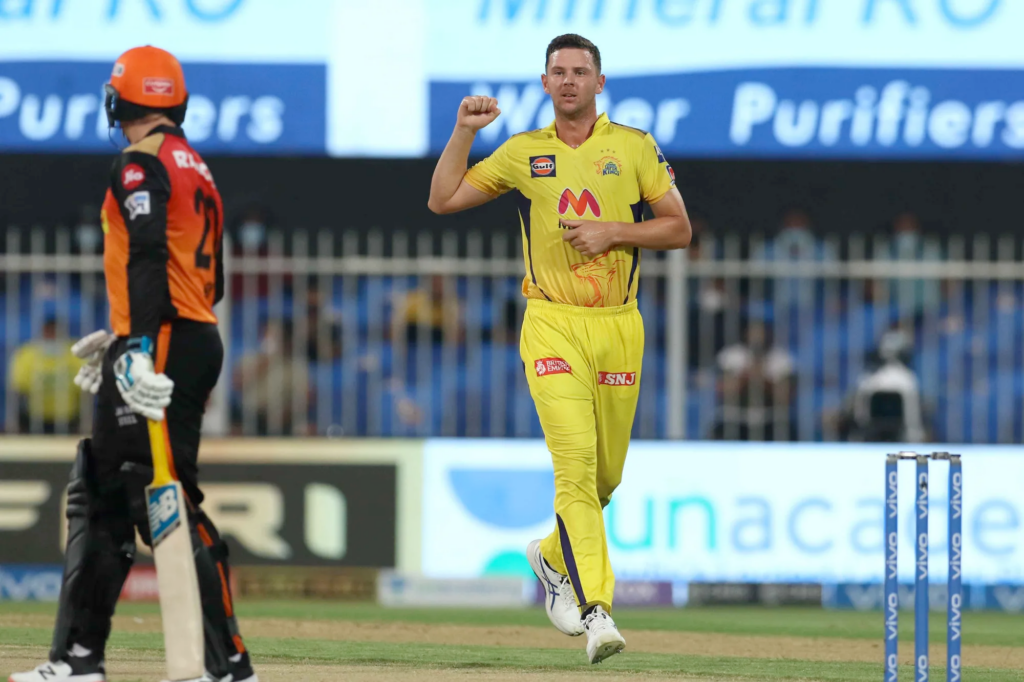 His teammate fast bowler Pat Cummins opined that playing in the UAE in the IPL 2021 right before the T20 World Cup aided Josh Hazlewood in adapting quickly to the conditions.
"Pretty pumped. Once we go back home it will sink in. A lot of support back home, they've gotten up at 1 am. It's a good thing to play some IPL here. Even Hazlewood was able to adapt quickly because of that," Pat Cummins said after the win on Sunday night.
Josh Hazlewood performances in the IPL forced his way into the starting 11: Aaron Finch
Aaron Finch too concurred with Cummins' thought, saying that Josh Hazlewood brought plenty of experience of the UAE conditions with him.
He revealed that it was the seamer's outstanding form that forced the management to pick him over T20 specialist Kane Richardson in the eleven at the World Cup.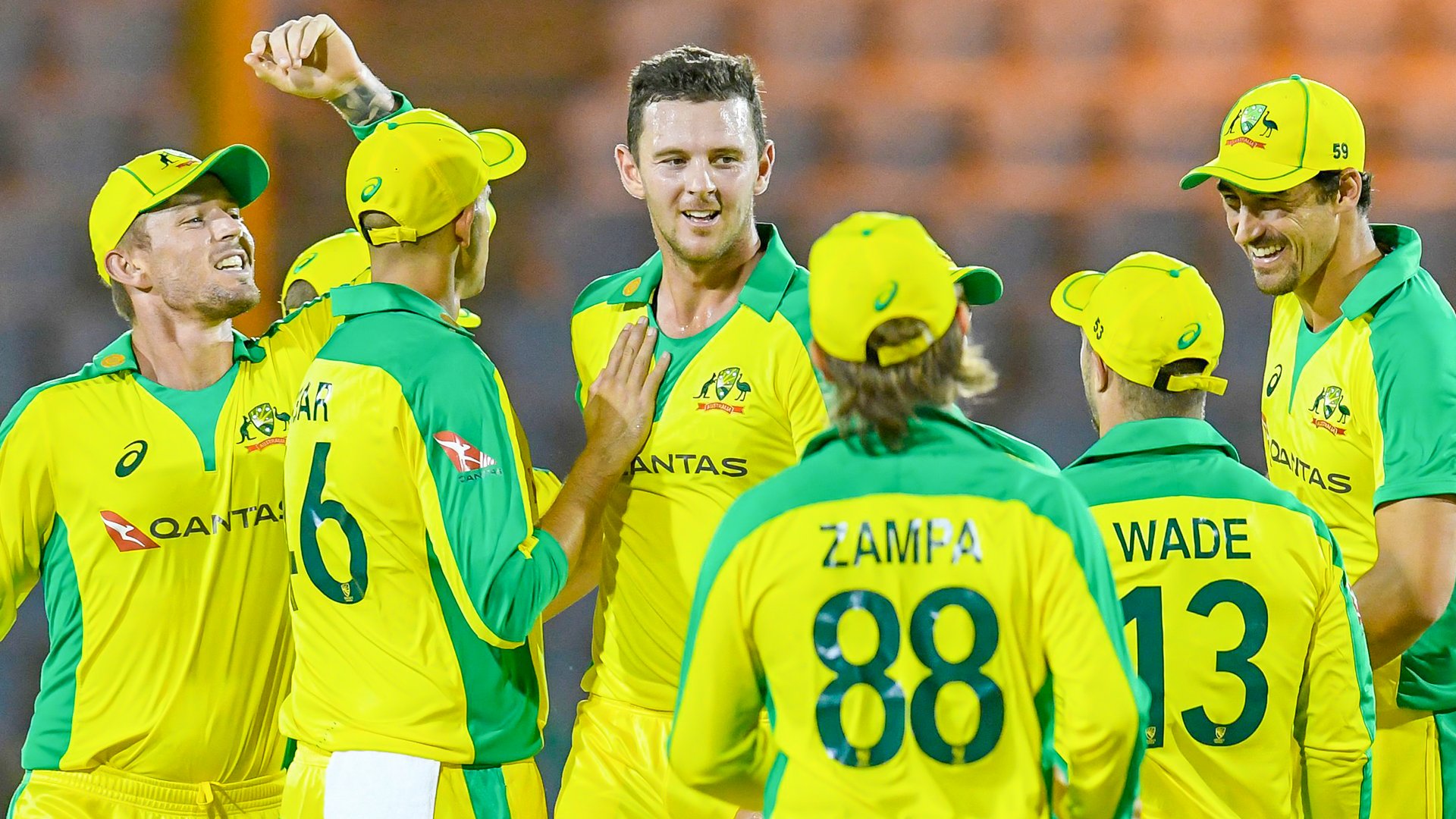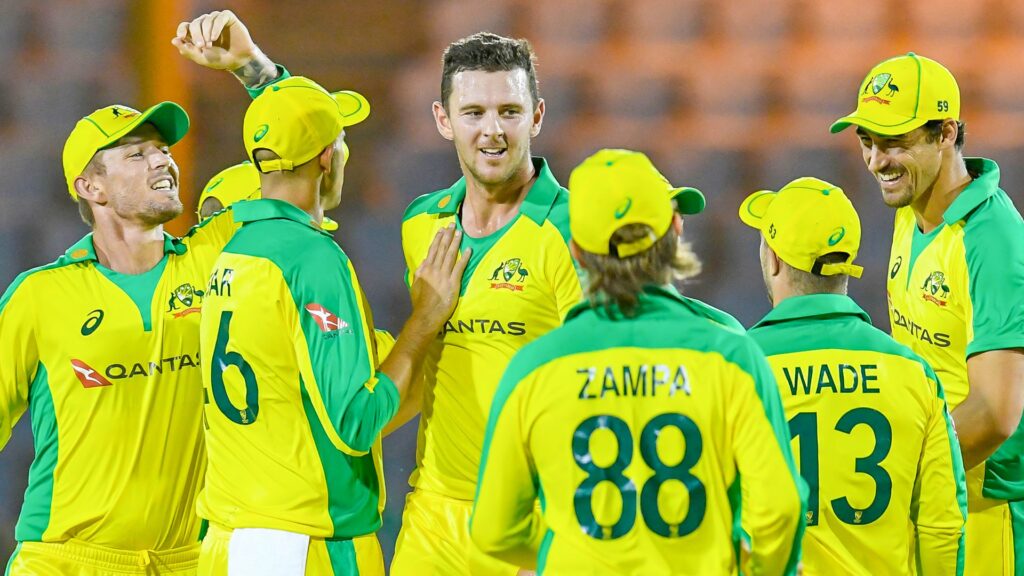 "Yeah, he was really important with our bowling group. He shared his experience of CSK which was really important. To be able to bowl particularly at the end of the tournament where the wickets started to get more worn and hard length, which is Josh's speciality, I guess, was tough to hit. Yeah, that was really important that he passed on that information," Aaron Finch said at the post-match conference.

"Honestly, his performances in the IPL probably forced his way into the starting 11 over Kane Richardson who is a wonderful T20 bowler and someone who has been so important for us. But yeah, that was a tough call," the Aussie skipper said.
Hazlewood, Pat Cummins, and Mitchell Starc will next be seen together in the upcoming home Ashes, starting December 8.
Also Read: Amit Mishra Mistakenly Congratulates New Zealand Instead Of Australia For Winning T20 World Cup 2021; Later Deletes It