India are close to securing a semi-final spot in the ICC T20 World Cup 2022 with a five-run win over Bangladesh in their Group 2 Super 12 match at the Adelaide Oval on Wednesday, November 2.
The Men in Blue beat Bangladesh in a dramatic finish in a rain-affected game, securing their third victory of the tournament in four matches. The Rohit Sharma-led team are currently at the top of the Group 2 Super 12 points table with six points, followed by South Africa with five points and Pakistan with four points.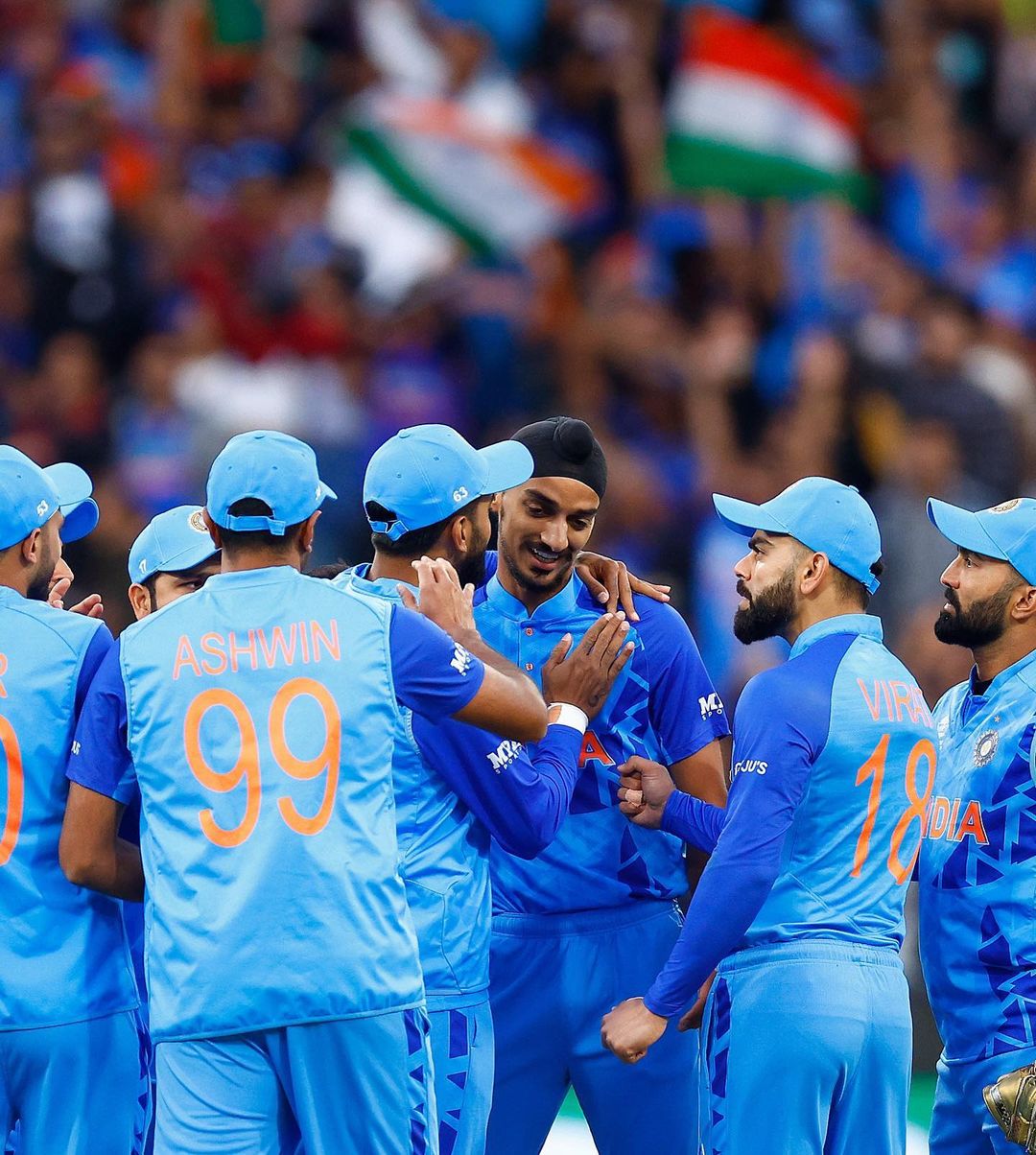 Virat Kohli hit two sixes off Haris Rauf in India's T20 World Cup 2022 Super 12 match against Pakistan at the MCG on Sunday, October 23. It's been nearly two weeks, but not many are able to forget it, and former Australian captain Mark Taylor has stated that he is still unable to figure out how the batsman managed to hit both sixes.
I Can't Still Work It Out How That Ball Went For A Six – Mark Taylor
"I still rate the one at MCG where he hit Haris Rauf for a six back over his head, off the back foot, with a straight bat. It still went 90 metres. I can't still work it out how that ball went for a six," Mark Taylor said on Wide World of Sports.
"I reckon if I hit that shot, mid-on would have been running in, diving in to take a catch!"
Kohli scored an unbeaten 82 off 53 balls and added a 113-run fifth-wicket stand with Hardik Pandya, who smashed 40 runs off 37 balls, to lead his team to a four-wicket victory in a 160-run chase.
Haris Rauf bowled the penultimate over as India needed 31 runs to win in the final two overs. Kohli turned the game around by hitting sixes on the last two balls of the over. The first was shorter in length, but the batter managed to slam it down the ground. The final ball was then flicked over the fine leg and over the ropes.
Also read: AUS vs AFG: "I Will Say What I Did At The Start And That Is An Australia Versus India Final" – Former Australian Skipper Ricky Ponting Predicts ICC T20 World Cup Finalists