Last Update on: August 6th, 2022 at 02:19 pm
The IND vs WI series continues as India and West Indies go head to head in the fourth T20I in Florida on August 6. The fifth and final T20I will also be played at the same venue on August 7. The players from both teams were finally issued the visas courtesy of the intervention of the Guyanese President. Both teams will reach Miami by Thursday for the fourth T20I which starts at 10.30 am local time on Saturday, August 6.
Irfan Ali, the President of Guyana, made all the efforts to make the visas available to the players from both teams. "It was a timely and influential diplomatic effort by His Excellency," said Ricky Skerritt, the president of Cricket West Indies (CWI), thanking the head of the Guyana government. Meanwhile, the Indian and the Windies players will reach Florida on Thursday. The flight time between Georgetown, Guyana, and Miami is about five hours.
"They can fly only tomorrow afternoon. All Visa applications have been approved but passports are not to be returned until this afternoon," Skerritt said, revealing the reason for the delayed travel. "All that the CWI could do has been done. Last night's charter to Miami, for those previously with visas, was at greater financial risk to delay it than to operate it as previously planned," Skerritt further said.
India will play a few more T20I games in the build-up to the event in Australia. After the ongoing series, they play the Asia Cup which will be played in the UAE. They then host Australia and South Africa for two back-to-back T20I series. They will play close to 15-16 T20Is in the World Cup in Australia.
IND vs WI: Head-to-Head Records, India's Head-to-Head Record Against West Indies– India Tour Of West Indies 2022, 4th T20I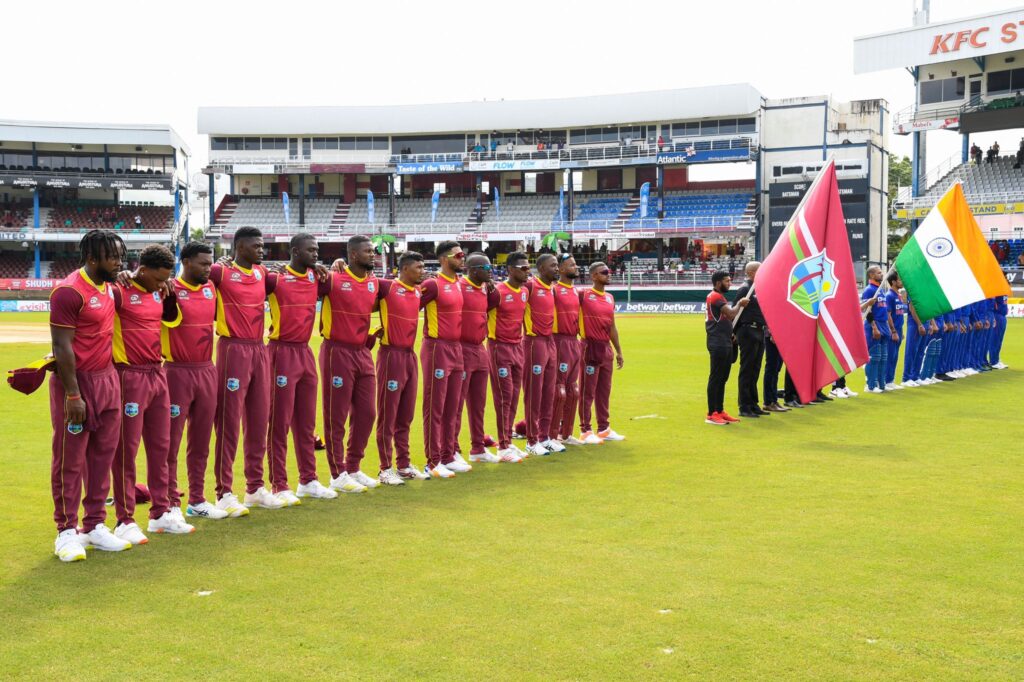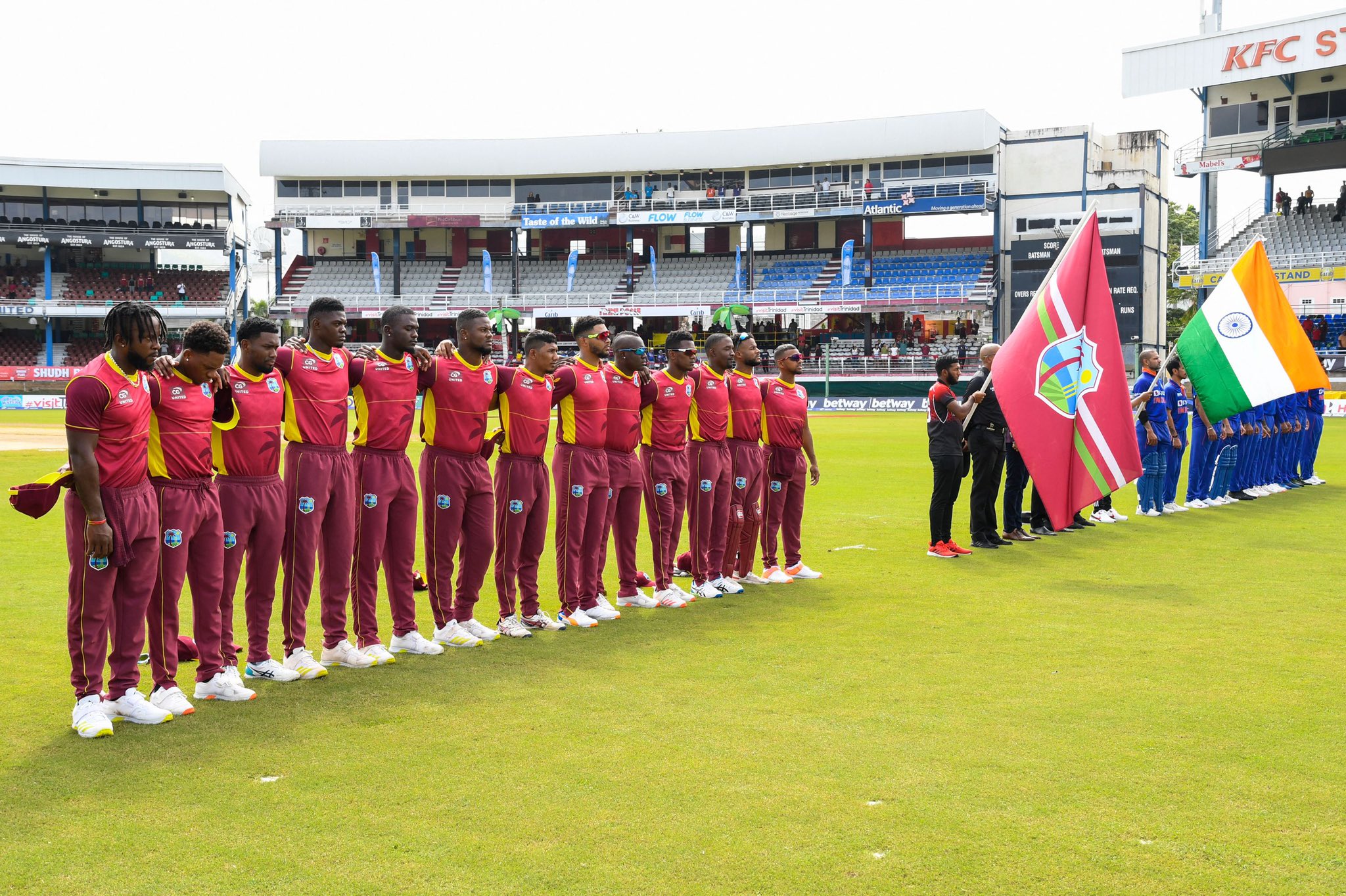 Matches Played – 23
India Won – 15
West Indies Won – 7
Most Runs For India: Rohit Sharma – 660
Most Wickets For India: Bhuvneshwar Kumar – 13
Most Centuries For India: Rohit Sharma -1, KL Rahul – 1
Most Runs For West Indies: Nicholas Pooran – 375
Most Wickets For West Indies: Sheldon Cottrell – 9
Most Centuries For West Indies: Evin Lewis – 1
Also Read: IND vs WI: Suryakumar Yadav Has So Many Options, Makes It Difficult For Opposition Captains To Defend – Scott Styris