2. Royal Challengers Banglore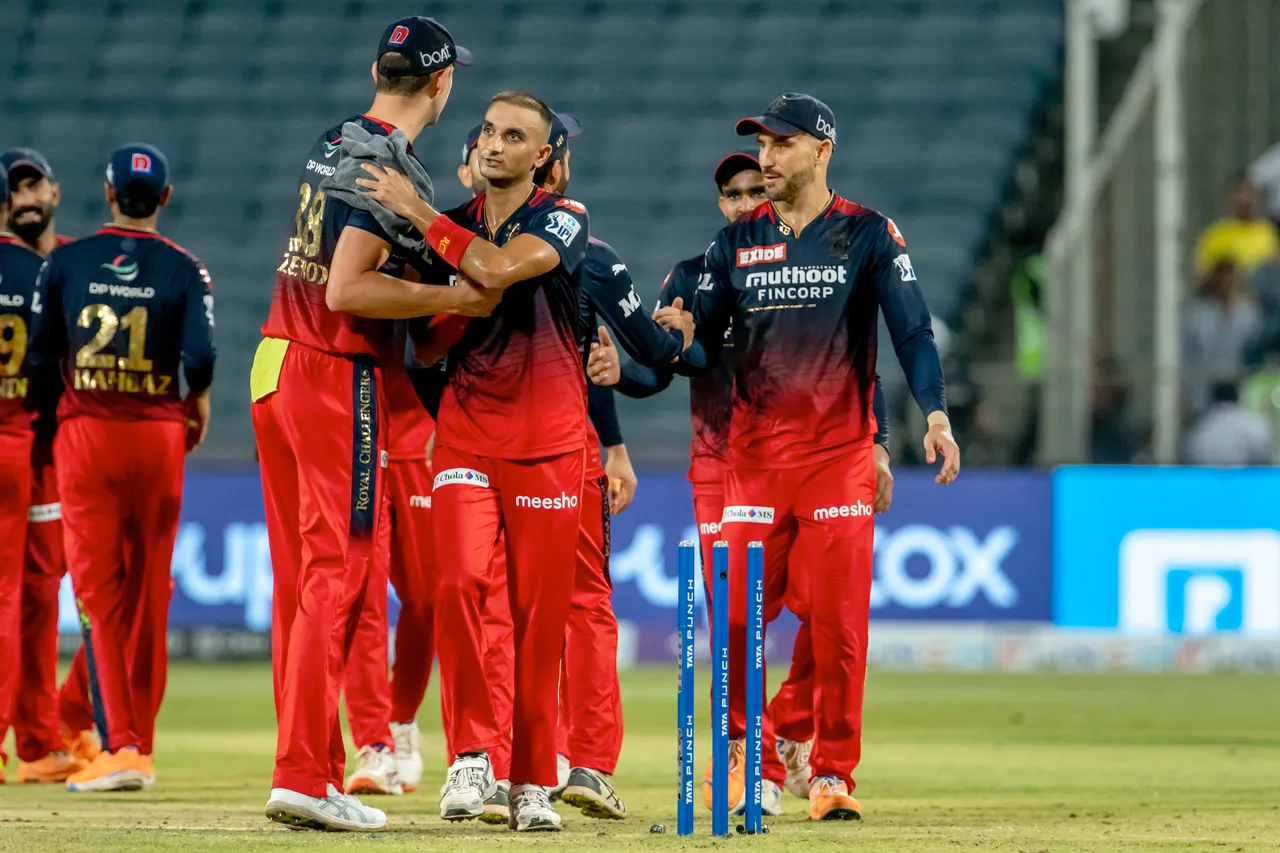 Royal Challengers Banglore is another team on this list. Last season, RCB lost to Rajasthan Royals in IPL 2022 Qualifier 2 match. They finished in the 3rd spot on the group table with 8 victories and 6 defeats in 14 games.
Dinesh Karthik emerged as a crucial saviour for the team in death overs, smashing 330 runs in 16 innings at an average of 55.0 and 183+, which comprised 10 unbeaten knocks. If RCB grabs Ravindra Jadeja to their squad, they will have a dominating duo of Karthik and Jadeja in the lower order.
Also Read: 3 Reasons Why Axar Patel Will Be A Better All-Rounder Than Ravindra Jadeja In India's T20 World Cup Campaign