Indian cricket team skipper, Virat Kohli recently revealed despite having achieved millions of fan-following and immeasurable success, there are some things he still craves for.
JCC
Want to be a professional cricketer?
Register Now
*T&C Apply
Meanwhile, Kohli is now nursing an injury he suffered during the Indian Premier League (IPL). He sustained a slipped disc on his shoulder and as a result, will miss the County stint with Surrey.
Kohli penned a deal with Surrey to prepare for the upcoming tour to England.
The prolific run-scorer had a disastrous time the last time he visited England.
Moreover, he once again failed to take Royal Challengers Bangalore (RCB) to the IPL playoffs.
Recently, in a video message, he seeks support from the fans and promised them to come back strong in the next year.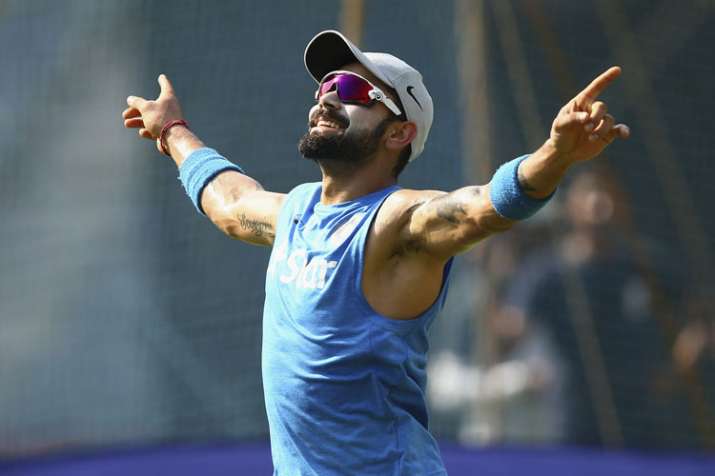 Likes to chill on Delhi streets
The 29-year-old cricketer Kohli became an overnight start since he broke into the international circuit in 2008.
Talking to ESPN recently, Kohli admitted that this life feels suffocated at times. He also revealed that from inside he is still a Delhi boy, who likes to roam around in the streets.
"It's suffocating at times. On the inside, I'm still a guy from Delhi who used to chill on the streets, and I still crave that. It's a very strange feeling for me," Kohli added.
The skipper Virat Kohli having seen this all in a photo-finish fashion believes that the lavish hotel rooms and sky scrappers feel no less than a "royal jail".
Recently, Kohli's RCB crashed out of the lucrative IPL's season eleven.
"It's literally living in a royal jail. That's what I call our hotel rooms: royal jails. You can't do anything. I can't even think of going down to the hotel restaurant to eat. Forget going out of the hotel," he concluded.
Also read: Prasidh Krishna has been outstanding says Heath Streak