Former India all-rounder Irfan Pathan has put out a big statement and lauded Virat Kohli as the best captain India has ever had. This came after India defeated New Zealand in the second and final Test in Mumbai by a record 372 runs and clinched the 2-match series 1-0.
This was also Kohli's 50th Test win as a player for India and he became the only cricketer in the world to be involved in 50 or more victories for his team in all three formats. Virat Kohli and Co. also reclaimed the top spot in ICC Test rankings.
The victory in Mumbai also meant that India registered their 14th consecutive series win at home and 11th straight under Virat Kohli's leadership. Kohli is the most successful captain in India's Test history with a 59.09 winning percentage, while MS Dhoni is second on the list with 45.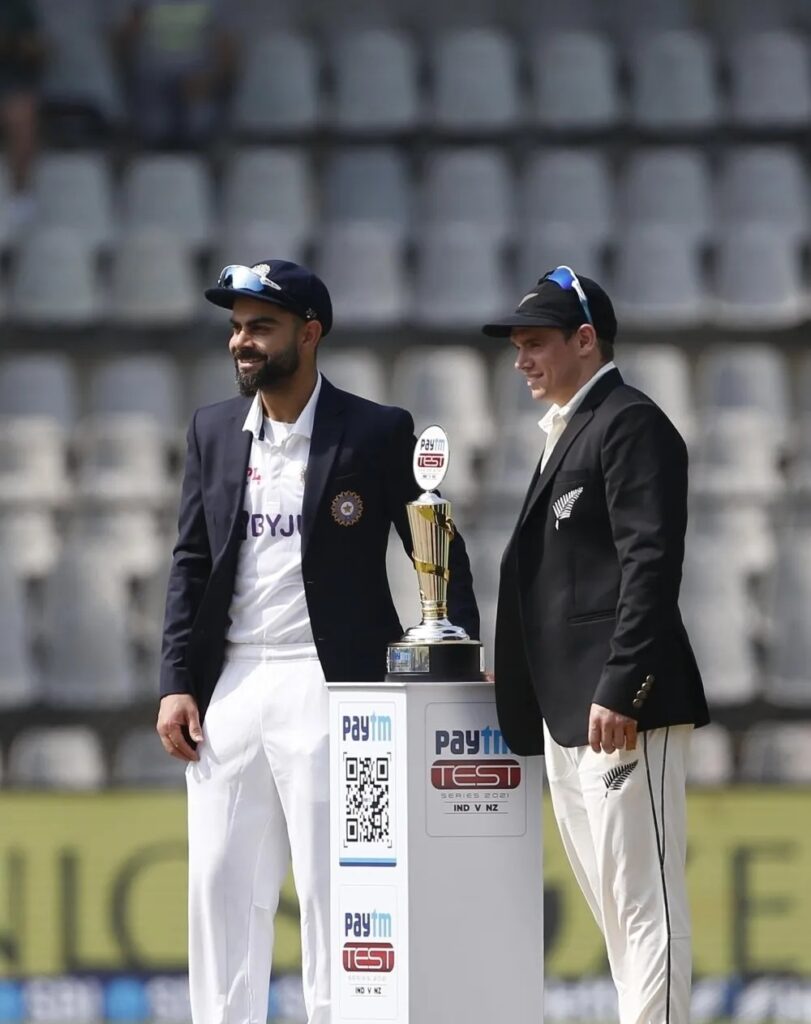 Irfan Pathan took to Twitter and lauded Kohli by saying: "As I have said earlier and saying it again @imVkohli is the best Test Captain India have ever had! He's at the top with the win percentage of 59.09 per cent and the second spot is at 45 per cent."
(add tweet)
With the home series win, India bagged 12 points and climbed to number one position in the World Test Championship 2021/23 standings. Now India has 124 points and is ahead of New Zealand who has 121 rating points.
It'll Be A Good Challenge In South Africa: Virat Kohli
The Indian team will now travel to South Africa for a series of three Tests and three ODI. The rainbow nation remains the final frontier for the Indian side as they are yet to win a Test series here. India has won three Tests in South Africa since 1992 but is yet to win a series. They lost 1-2 in 2017-18.
After the win in Mumbai, Kohli emphasized that the abroad success in England and Australia has made the team wealthier in skill and they would like to build on that with a maiden Test series win in South Africa in the upcoming away contest.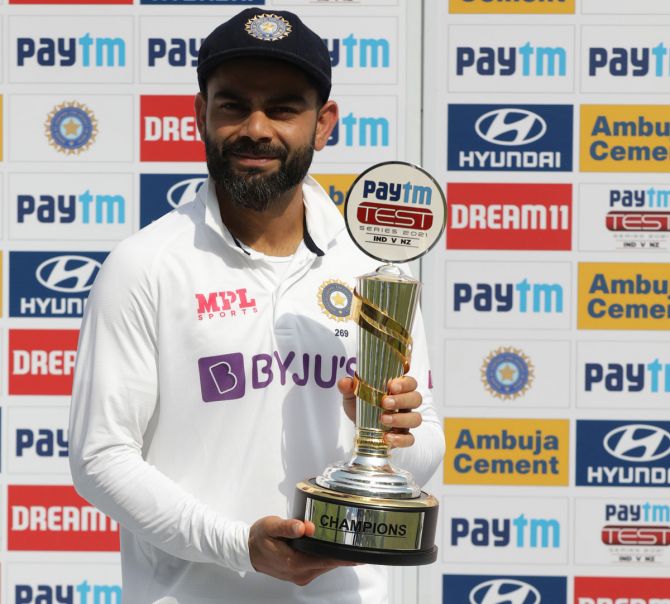 "It's a good challenge in South Africa. That was the start of our perseverance to build abroad, Australia was an accumulation of those efforts.

"We have the belief we can win anywhere. It's a tough challenge, something we want to achieve, everyone's motivated. Hopefully we can play in South Africa the way we know we can play, and win the series," Kohli said in the post-match presentation.
The South Africa series will begin from December 26 onwards.