Team India fast bowler, Jasprit Bumrah is out of the contention from the second Test against England at Lord's Cricket Ground, Indian bowling coach Bharat Arun confirmed.
Meanwhile, Bumrah sustained the injury during the T20I against Ireland on 27th June. As a result, he missed the limited-overs encounters against England. The 24-year-old pacer underwent surgery in England, but it wasn't a great success.
Despite not fully recovering from the injury, the selectors included Jasprit Bumrah for the first three Test. They admitted that Bumrah would be available for selection from the second Test.
"Jasprit Bumrah is in the squad, will be available for selection from the 2nd Test onwards based on his fitness," the selectors said at the time of naming the squad.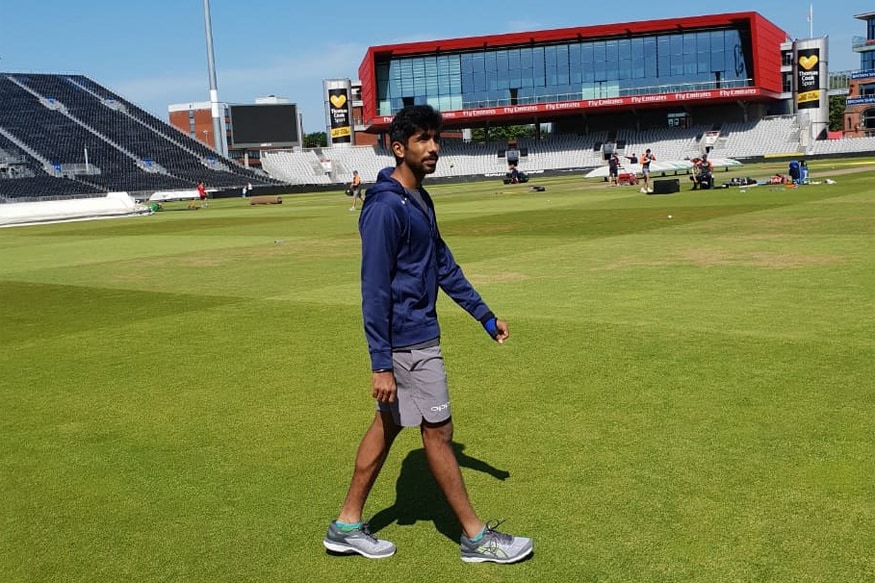 Jasprit Bumrah made his Test debut against South Africa earlier this year. He played in all the games scalping 14 wickets throughout the series. However, BCCI decided to give him some rest during the one-off Test series against Afghanistan following the Indian Premier League.
Bharat Arun in a press conference ahead of the second Test has ended all speculations over Bumrah's injury. Despite admitting that Bumrah is bowling in the nets, he said that Jasprit Bumrah is out from the second Test at Lord's.
"Jasprit Bumrah is bowling fit … but out of contention for the second Test," Bharat Arun said.
India eyes to bounce back against England
Meanwhile, following their 31-run loss at Edgbaston, India will look to level terms in the second Test against England. The batsmen will have to step up and provide support to Indian skipper Virat Kohli.
Kohli was the lone warrior scoring 200 runs including his debut hundred in England in the first innings. The batsmen undid the great work put in by the India bowlers. While Ravichandran Ashwin bagged seven wickets, Ishant Sharma picked in a fifer in the second essay. Although they will miss Jasprit Bumrah and Bhuvneshwar Kumar, they need to continue the good job.
India will be desperate to put in a much-improved effort and level terms in the five-match Test series.