Last Update on: December 22nd, 2022 at 10:14 am
The Rahul Dravid-led Indian team management made an absolutely shocking decision in the second Test against Bangladesh as they dropped the in-form left-arm wrist-spinner, Kuldeep Yadav, from the playing XI.
The second Test of the two-match series between Shakib Al Hasan-led Bangladesh National Cricket Team and KL Rahul-led India National Cricket Team commenced on Thursday, December 22, at the Shere Bangla National Stadium in Dhaka.
IPL 2023 | India tour of Bangladesh 2022 | Dream11 Prediction | Fantasy Cricket Tips | Cricket Match Prediction Today | Cricket News | Cricket Live Score | Sri Lanka tour of India 2023 | New Zealand tour of India 2023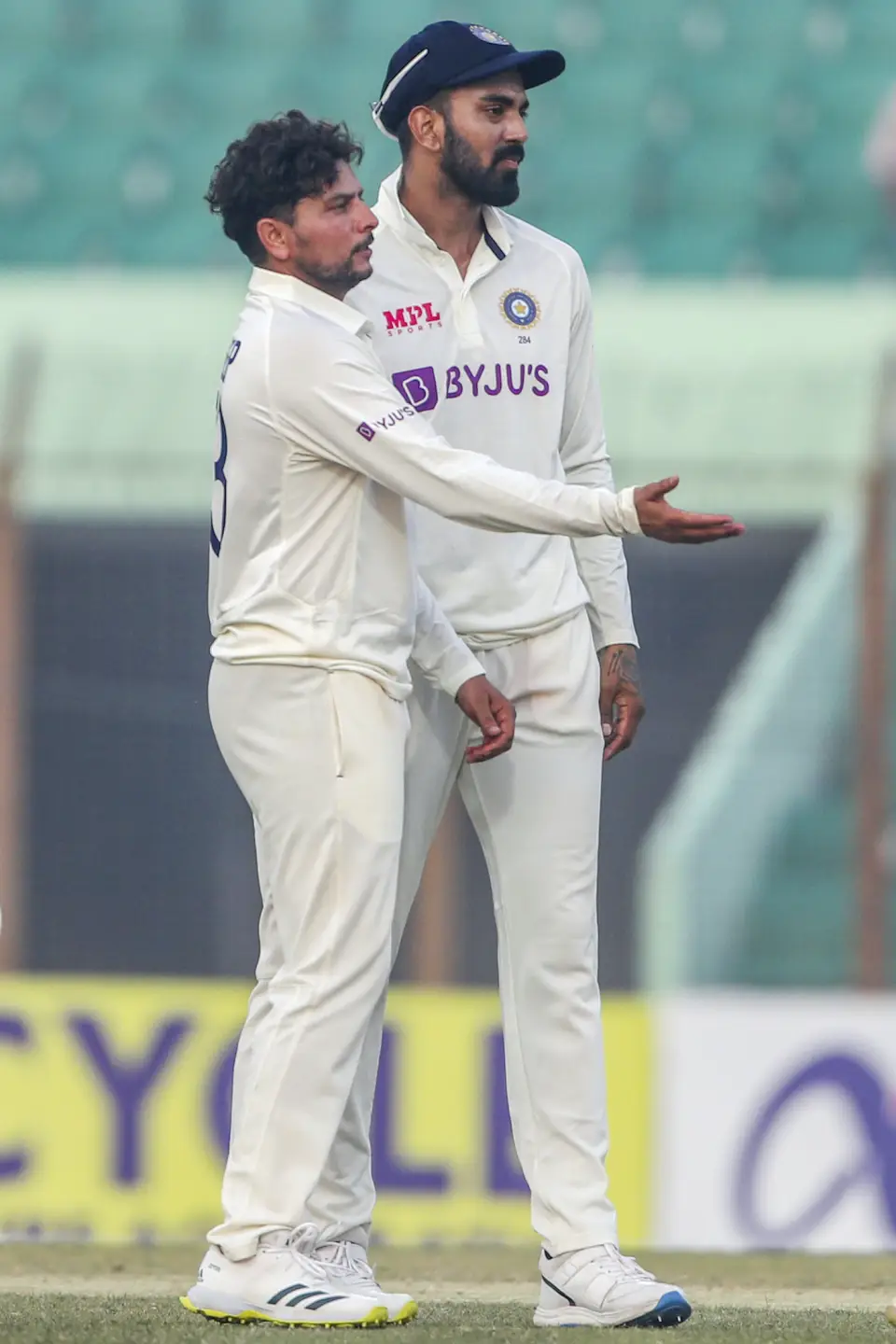 Bangladesh National Cricket Team won the toss and elected to bat first in the match. They made two changes to the playing XI, with Taskin Ahmed coming in for Ebadot Hossain and Mominul Haque for Yasir Ali.
India National Cricket Team, on the other hand, made a shocking change by dropping last game's Player of the Match, Kuldeep Yadav, and including Saurashtra left-arm pacer Jaydev Unadkat in the playing XI.
IPL 2023 Auction | IND vs BAN 2022 | India vs Bangladesh 2022 | India National Cricket Team | IND vs SL 2023 | India vs Sri Lanka 2023 | IND vs NZ 2023 | India vs New Zealand 2023
Kuldeep Yadav's exclusion came as a huge surprise to many because he performed sensationally in the first Test against Bangladesh and then got dropped just after one game.
Kuldeep Yadav, who was playing Test cricket for India after 22 long months, delivered an amazing all-round performance in his comeback game at the Zahur Ahmed Chowdhury Stadium in Chattogram.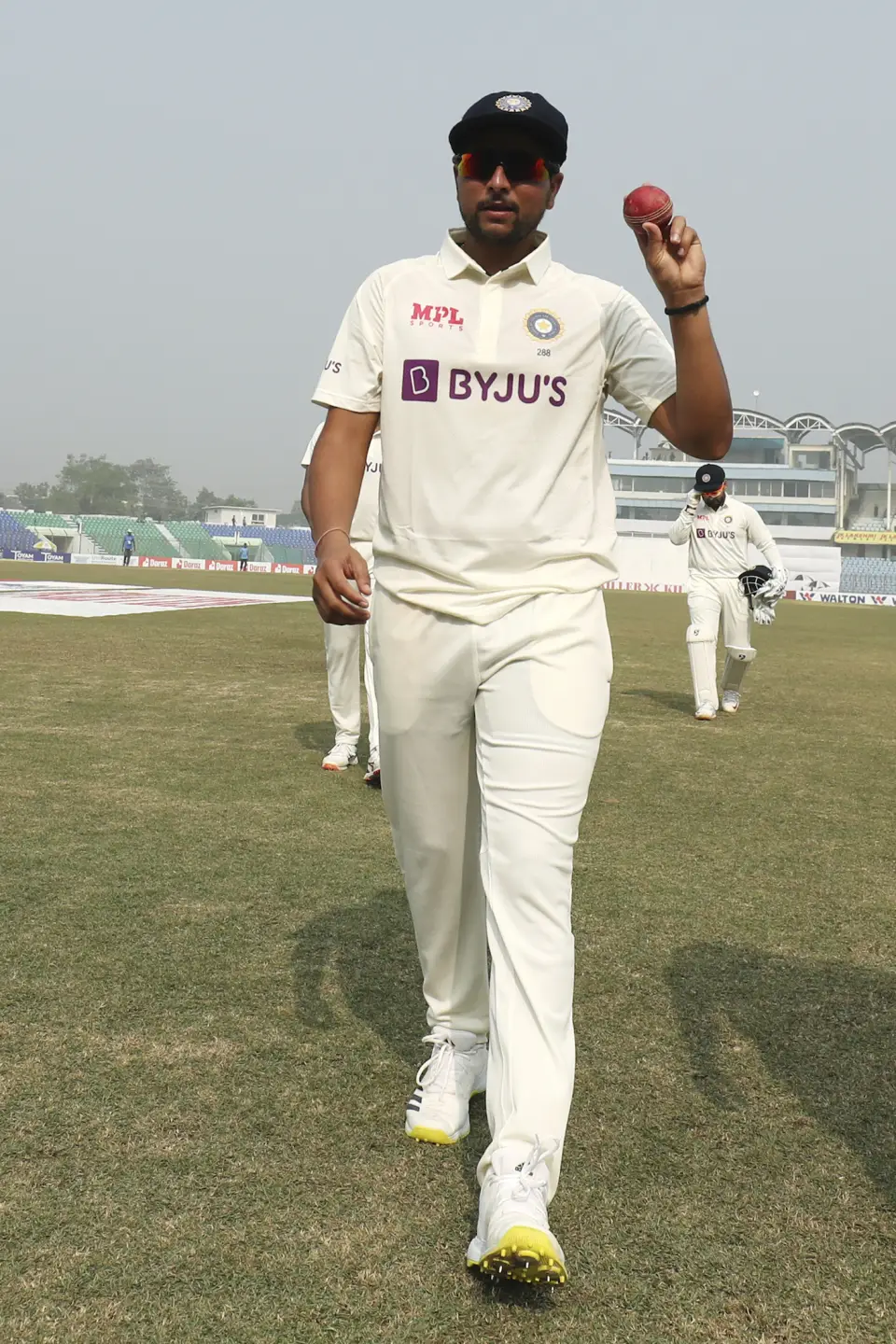 He bagged a 5-wicket haul (5/40) in the second innings of the match by dismissing Shakib Al Hasan, Nurul Hasan, Mushfiqur Rahim, Taijul Islam, and Ebadot Hossain. In the 4th innings, he bagged a 3-wicket haul (3/73) by dismissing Litton Das, Shakib Al Hasan, and Ebadot Hossain. Also, with the bat in the first innings, Kuldeep Yadav scored 40 runs and had a brilliant 87-run partnership with Ravichandran Ashwin.
Several fans and pundits were furious at the Indian team management's decision and they took to Twitter to slam Rahul Dravid & Co.
However, many were also happy to see Jaydev Unadkat finally getting an opportunity to play red-ball cricket for India after 12 years and 2 days, which is the second longest gap between Test appearances for India after Lala Amarnath's 12 years and 129 days. Overall, Jaydev Unadkat missed 118 Tests between his two appearances, which is also the second most after Gareth Batty's 142.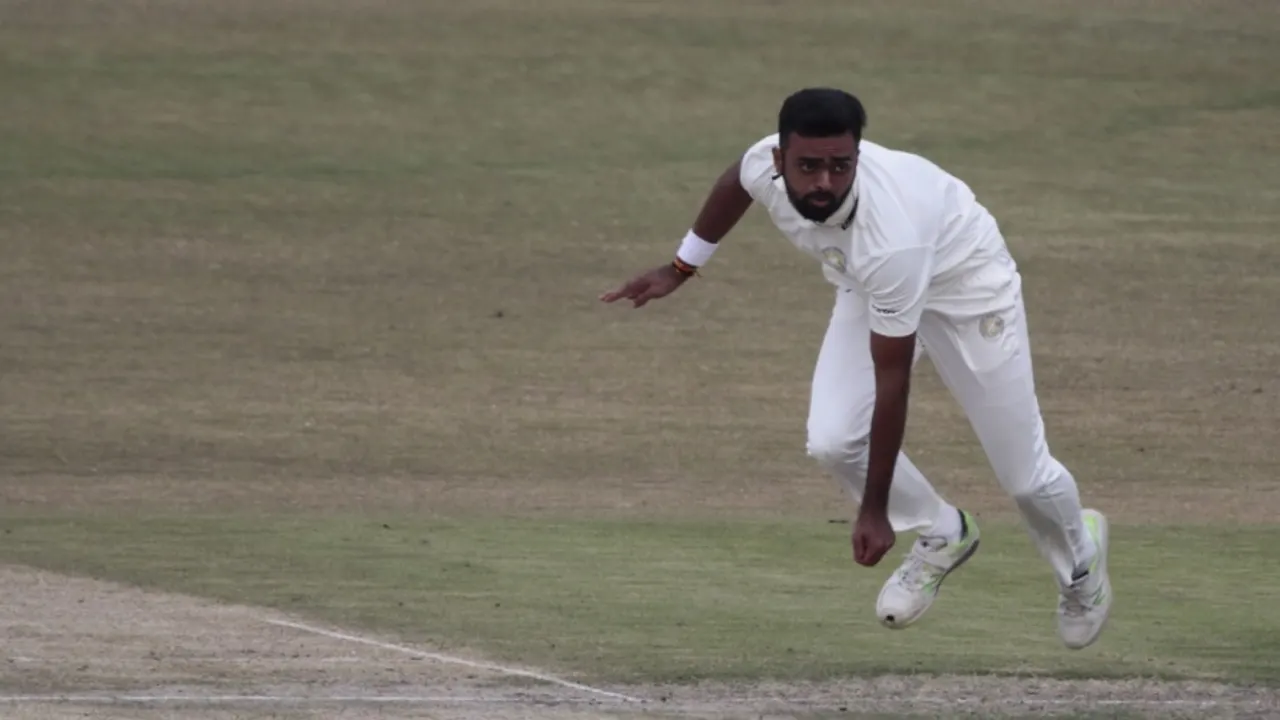 Here's How Twitter Reacted To Kuldeep Yadav Being Left Out Of India XI In 2nd Test vs Bangladesh In Mirpur:
Kuldeep benched for the 2nd Test 🤷‍♂️
Yeah…a little bit of grass on the surface but it's Dhaka. I mean.
Happy for Unadkat though…inspirational story of 'never give up'. Red ball has given him another chance. Wish you well, bro 🤗 #BanvInd

— Aakash Chopra (@cricketaakash) December 22, 2022
When a performer gets dropped in the name of Team combination, you know something isn't right #INDvBAN

— Kushan Sarkar (@kushansarkar) December 22, 2022
Kuldeep Yadav – the Player of the Match from Chattogram – isn't featuring in the XI. Triple centurion was dropped from the next Test. Taking hard calls isn't easy but not impossible. Performances > Personnel. Kuldeep looked in rhythm & deserved a consistent run

— Sarang Bhalerao (@bhaleraosarang) December 22, 2022
A bit surprised that India left out Kuldeep Yadav, who was Player of the Match in the first Test, but equally happy for @JUnadkat, who gets his second chance after 12 years!#BANvIND

— Hemant Brar (@Cricquest) December 22, 2022
People here are batsh!t crazy.

This is like saying "leave Pat Cummins for a Test in Australia because Scott Boland took more wickets than him in one match", that too if Cummins was averaging 30 with the Bat as well . https://t.co/LMjyNEQatn

— Akash Kumar Jha (@Akashkumarjha14) December 22, 2022
I want to be happy for Unadkat wholeheartedly but can't help but feel for Kuldeep.

Really hope that India have read the conditions right here and there indeed is requirement for 3 Pacers here.#BANvIND #CricketTwitter

— Akash Kumar Jha (@Akashkumarjha14) December 22, 2022
Damn was this track a ploy for India to feel encouraged to leave out Kuldeep? They have. But really looking forward to Jaydev Unadkat's first Test in 12 years.

— KASHISH (@crickashish217) December 22, 2022
Feel for Kuldeep Yadav. Took 8 wickets and scored the crucial 40 runs with the Man Of The Match award, but sits out in the very next match.

— Mufaddal Vohra (@mufaddal_vohra) December 22, 2022
Story of Kuldeep Yadav: Player of the match in first Test but no place in second Test, feel for him especially after returning to the team after 22 months.

— Johns. (@CricCrazyJohns) December 22, 2022
Rewarding domestic red ball performances is crucial. Congratulations to Jaydev Unadkat .. But really feel for Kuldeep Yadav. An extra seamer is understandable but to drop someone who's put in such a strong show on comeback in the previous test.. Phew! #BanvInd

— Jatin Sapru (@jatinsapru) December 22, 2022
As is their wont, Kuldeep Yadav has been dropped yet again – this time after being man of the match last Test. Go figure #IndvsBan

— Vikrant Gupta (@vikrantgupta73) December 22, 2022
Can't believe that #kuldeepyadav has been dropped 😮

— Vimal कुमार (@Vimalwa) December 22, 2022
Kuldeep Yadav takes eight wickets and is dropped for the next game. 🤷🏽 #BANvsIND

— Jamie Alter 😷 🇮🇳 (@alter_jamie) December 22, 2022
A bowler picks up a five wicket haul in his last Test and then gets dropped for the next. Guess what, the Test match happens to be in Mirpur and the bowler once again happens to be Kuldeep Yadav. @imkuldeep18 #INDvBAN

— Rahul Rawat (@rawatrahul9) December 22, 2022
I guess the think tank needs to be a bit more considerate while dealing with the youngsters who've done well; and tinker the team combo accordingly. Last time they dropped Karun after his 303* to play an extra seamer at HYD. And now this, with #KuldeepYadav. Shocking. Ridiculous.

— Dodda Ganesh | ದೊಡ್ಡ ಗಣೇಶ್ (@doddaganesha) December 22, 2022
Why does this happen so often to Kuldeep Yadav? You can't be doing this to him again and again. Please some one put an arm around his shoulder and tell him not to lose heart. Yes. It's tough being Kuldeep Yadav. Spare a thought for him #DoddaMathu #CricketTwitter

— Dodda Ganesh | ದೊಡ್ಡ ಗಣೇಶ್ (@doddaganesha) December 22, 2022
Also the way the Bangladeshis struggled to pick #KuldeepYadav in the last test, makes this decision to leave him out today even more senseless and defies cricketing logic. You want your match-winner to warm the benches? What are u guys upto? Seriously #DoddaMathu #CricketTwitter

— Dodda Ganesh | ದೊಡ್ಡ ಗಣೇಶ್ (@doddaganesha) December 22, 2022
Kuldeep Yadav takes eight wickets and is dropped for the next game. 🤷🏽 #BANvsIND

— Jamie Alter 😷 🇮🇳 (@alter_jamie) December 22, 2022
A bowler picks up a five wicket haul in his last Test and then gets dropped for the next. Guess what, the Test match happens to be in Mirpur and the bowler once again happens to be Kuldeep Yadav. @imkuldeep18 #INDvBAN

— Rahul Rawat (@rawatrahul9) December 22, 2022
Indian team to Kuldeep Yadav in 2nd test after being man of the match in 1st testpic.twitter.com/cJr1PJ9ucZ

— J 🇮🇳 (@jaynildave) December 22, 2022
Justice for Kuldeep Yadav pic.twitter.com/2OjzleiBWE

— Shivani (@meme_ki_diwani) December 22, 2022
Classic! Drop a match-winner like Kuldeep Yadav just because no one could pick him in the last Test! Just who makes these calls? #cricket #BANvIND

— Chandresh Narayanan (@chand2579) December 22, 2022
ये चल क्या रहा है 🙄

चटगाँव टेस्ट में जीत दिलाने वाले और प्लेयर ऑफ़ द मैच का ख़िताब जीतने वाले #KuldeepYadav बाहर 😳

स्पिन फ़्रेंडली पिच पर घास देखकर अगर ये फ़ैसला किया गया है तो हैरान हूँ मैं 🤦‍♂️#BANvIND

— Syed Hussain (@imsyedhussain) December 22, 2022
Sunny Gavaskar upset with Kuldeep Yadav being dropped. Calls the decision 'unbelievable' and then says he want to use a far stronger word. #INDvBAN

— Meha Bhardwaj Alter (@Bhardwajmeha) December 22, 2022
Kuldeep Yadav left out.

India's retaliation to the new COVID variant has begun.They've started it by dropping China man. #INDvBAN

— Shridhar V (@iimcomic) December 22, 2022
Leaving @imkuldeep18 out of the playing 11 after he picked up 8 wickets and won the man of the match award is simply outrageous. Can someone explain the rationale? #INDvBAN #KuldeepYadav

— Prateek Kanwal (@prateekkanwal) December 22, 2022
Don't know whether to feel sorry for Kuldeep Yadav who misses out after an excellent game or to feel happy for Unadkat who is playing a Test after a decade.

— Venkata Krishna B (@venkatatweets) December 22, 2022
Player of the match in first Test but no place in second Test. That's the story of Kuldeep Yadav. #INDvBAN #kuldeepyadav

— Shubhankar Mishra (@shubhankrmishra) December 22, 2022
Classic! Drop a match-winner like Kuldeep Yadav just because no one could pick him in the last Test! Just who makes these calls? #cricket #BANvIND

— Chandresh Narayanan (@chand2579) December 22, 2022
ये चल क्या रहा है 🙄

चटगाँव टेस्ट में जीत दिलाने वाले और प्लेयर ऑफ़ द मैच का ख़िताब जीतने वाले #KuldeepYadav बाहर 😳

स्पिन फ़्रेंडली पिच पर घास देखकर अगर ये फ़ैसला किया गया है तो हैरान हूँ मैं 🤦‍♂️#BANvIND

— Syed Hussain (@imsyedhussain) December 22, 2022
Utterly baffling decision to leave out Kuldeep Yadav from the playing XI after his splendid performance in the first Test. Why is team management hell-bent on destroying his confidence? What more does he need to do?#KuldeepYadav #INDvBAN

— Navneet Mundhra (@navneet_mundhra) December 22, 2022
Also Read: "Never Underestimate The Power Of BCCI" – Twitter Reacts As Ramiz Raja Reportedly Gets Sacked As PCB Chairman
Virat Kohli | Rohit Sharma | Rishabh Pant | KL Rahul | Suryakumar Yadav | Sanju Samson | Shreyas Iyer | Yuzvendra Chahal | Jasprit Bumrah