The Delhi Capitals captain, Shreyas Iyer will miss the 2021 Indian Premier League after dislocating his shoulder in the 1st ODI against England. He is set to undergo surgery on his shoulder on 8 April.
In big cricket news, it has been confirmed that he will miss the entire IPL which runs from 9 April to 30 May with recovery supposed to take at least a few months. Getting ready for the T20 Cricket World Cup is his and the BCCI's main focus.
The injury occurred while Shreyas Iyer was fielding at cover in the 1st ODI against England. He fell awkwardly while successfully stopping a Jonny Bairstow drive, after which he immediately departed the field of play.
Shreyas Iyer To Miss 2021 IPL
Shreyas Iyer had been appointed as the Delhi Capitals (then Daredevils) captain during the 2018 IPL. It came after Gautam Gambhir stepped down as captain after the team had only managed one win in their six matches.
Since then, Shreyas Iyer has helped turn the fortunes around alongside head coach, former Australian captain, Ricky Ponting. In 2019 and 20202 the Delhi Capitals qualified for the playoffs, a huge improvement from the seasons before.
Shreyas Iyer has played in every IPL since 2015 and has an overall average of 31.42 with the bat. The dynamic middle-order batsman will be a huge loss for the Capitals from both a leadership and batting perspective.
The 2020 IPL saw Iyer have his most successful season. He scored 519 runs in 17 matches at an average of over 34.60 with a highest score of 88*. Iyer was the fourth-highest run-scorer in the tournament. His strike rate of 123.27 was impressive considering the consolidating role he often has to play batting at four or five.
Rishabh Pant will take over the captaincy for the season from Iyer. The young wicket-keeper/batsman has enjoyed a superb season across all formats for India. Should his form continue there won't be too many betting against the Capitals going all the way in the 2021 IPL.
Replacing Iyer in the middle-order shouldn't be too complicated. They have plenty of talent within their squad.
Ajinkya Rahane who took over the Indian captaincy earlier this summer to lead India to a Test series victory over Australia is the most likely middle-order replacement. He did not get much of a chance last season for the Capitals but has proven himself at all levels to be one of the more consistent batsmen.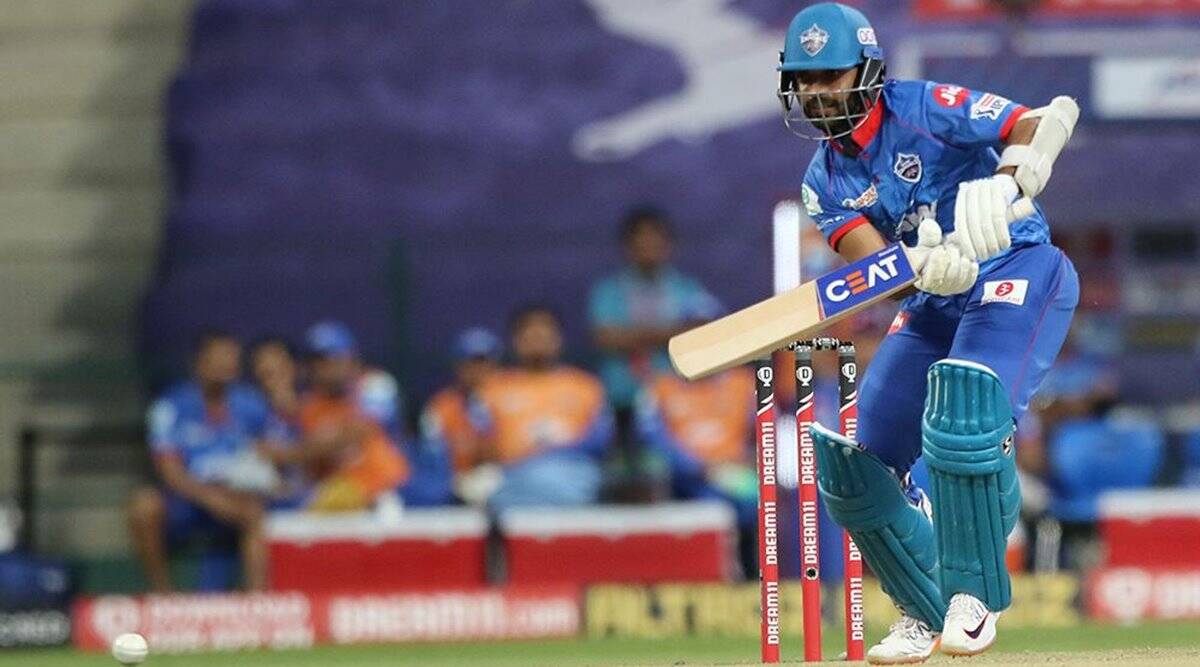 Another option, and perhaps a popular one for Ricky Ponting, is Steven Smith. He was an unexpected purchase for the Capitals but it could turn out to be a masterpiece considering Iyer's injury.
The challenge in that is of course which international players will start? Sam Curran, Kagiso Rabada, Marcus Stoinis are generally the first picks. Sam Billings and Shimron Hetmyer will also both be keen to slot into Iyer's spot.
There will be rotation but in general teams like knowing who their core internationals are, so who do the Capitals drop to accommodate Smith?
That is a question for Ricky Ponting to answer before the start of the competition.