The Indian team is going to start its campaign in the T20 World Cup on Sunday, October 23. Before that, all the players are busy with their preparations. Meanwhile, Dinesh Karthik and Rishabh Pant were also seen practising in the nets. During this, Dinesh Karthik gave batting tips to Pant.
Team India is currently in Brisbane, where Mohammed Shami practised hard and bowled to Virat Kohli. However, this time, Dinesh Karthik and Rishabh Pant's picture grabbed all the attention. Dinesh Karthik and Rishabh Pant were seen chatting with each other.
Watch: Dinesh Karthik's Special Batting Tips To Rishabh Pant
In a video posted by sports journalist Vimal Kumar, Karthik was seen doing shadow batting and explaining it to Pant in a video. Both then went to the pitch where Karthik gave Pant another detailed lesson on batting.
Before the start of the practice session, the Indian players were seen chatting with head coach Rahul Dravid. Rishabh Pant and Dinesh Karthik were seen talking to each other. During this time, Karthik also gave batting tips to Pant, and the two players had a long conversation.
There is a lot of confusion in the Indian team about Pant and Karthik at this time. When Karthik plays, Pant will not play, and similarly when Pant plays, Karthik will not get a chance in the playing XI. Both players were not treated properly.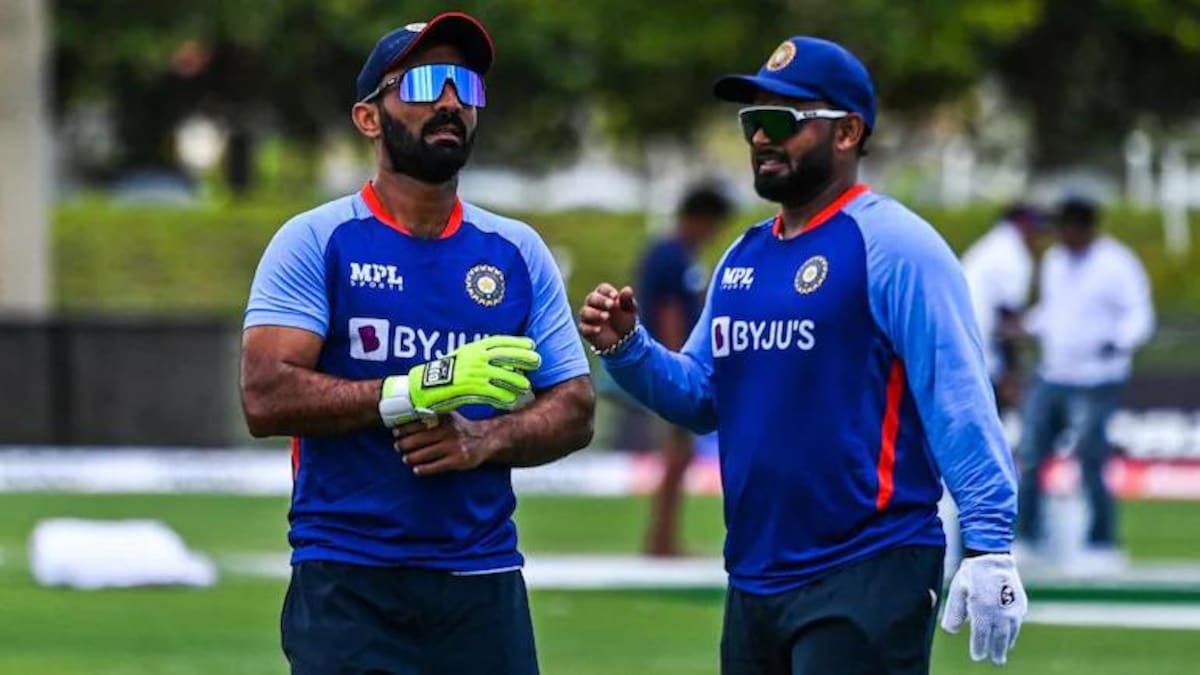 After an impressive run in the Indian Premier League (IPL), the 37-year-old returned to the Indian team after almost three years and is currently batting well for India as a finisher. On the other hand, Rishabh Pant's performance in T20 Internationals was disappointing. However, based on the recent photos, the bond between the two players seems to be very strong.
India will play two warm-up games before taking on arch-rivals Pakistan in their opening encounter of the World Cup at the Melbourne Cricket Ground, Melbourne, on Sunday, October 23. The mother of all battles between the two teams will be renewed after last month's Asia Cup thrillers. The Babar Azam-led team is evenly matched against the Rohit Sharma-led team.
India will play Australia in their first warm-up game on Monday, followed by the match against New Zealand on Wednesday, October 19. Both games will be played at The Gabba, Brisbane.
Also read: Watch: Virat Kohli Comes Up With Unique Antics During Team India's Practice Session