Bangladesh superstar Shakib Al Hasan has apologized for his recent infield behavior ongoing Dhaka Premier League match between his team, the Mohammedan Sporting Club, and Abahani Limited on June 11, 2021.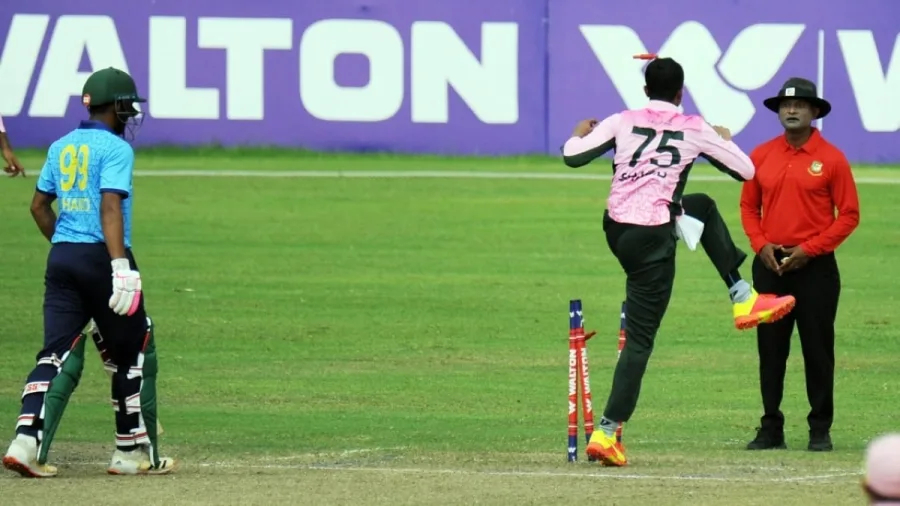 In videos posted on Twitter, in one instance Shakib Al Hasan can be seen arguing angrily with the umpire during the match as his appeal for an LBW against Mushfiqur Rahim was turned down and Shakib is clearly seen agitated and kicks the stumps down with bails flying everywhere.
Shit Shakib..! You cannot do this. YOU CANNOT DO THIS. #DhakaLeague It's a shame. pic.twitter.com/WPlO1cByZZ

— Saif Hasnat (@saifhasnat) June 11, 2021
In another video from the same match between Mohammedan Sporting Club and Abahani Limited, apparently during a break, Shakib is seen arguing with the umpire again and walks towards him in an aggressive way after the official called for covers with one ball remaining in the sixth over of the innings, after which he uproots the stumps with his hands and continues to rant at the umpires with the other on-field umpire coming to his aid.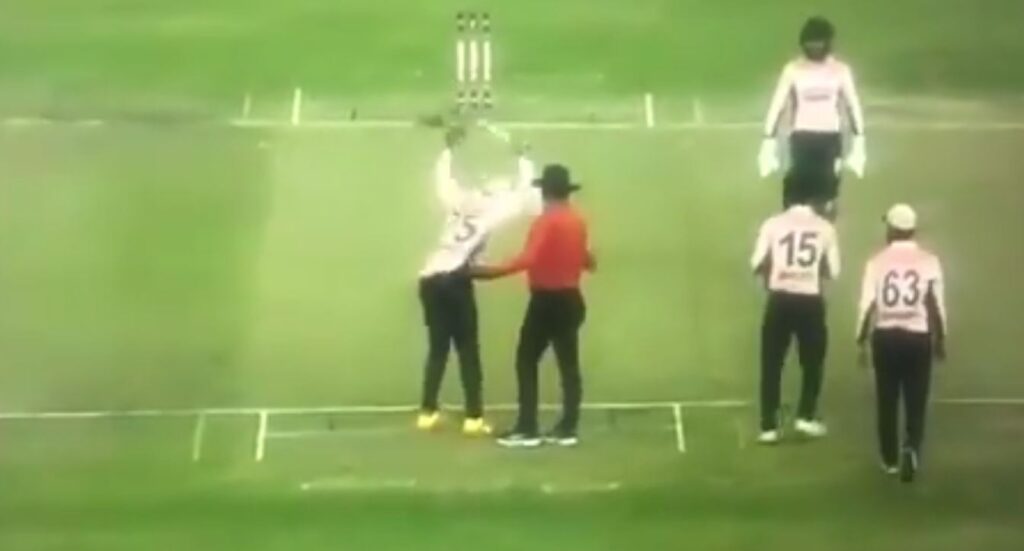 One more… Shakib completely lost his cool. Twice in a single game. #DhakaLeague Such a shame! Words fell short to describe these… Chih… pic.twitter.com/iUDxbDHcXZ

— Saif Hasnat (@saifhasnat) June 11, 2021
I'm Extremely Sorry For Losing My Temper And Ruining The Match For Everyone: Shakib Al Hasan
As the players walked off the field in the rain break, photographs and video clips on social media showed Shakib also getting into a war of words with Abahani coach Khaled Mahmud, who is also a BCB director. However, the 34-year-old has tendered an apology on his Facebook page saying that he is extremely sorry for ruining the match for everyone and apologized to the players, officials, and management, calling it a human error.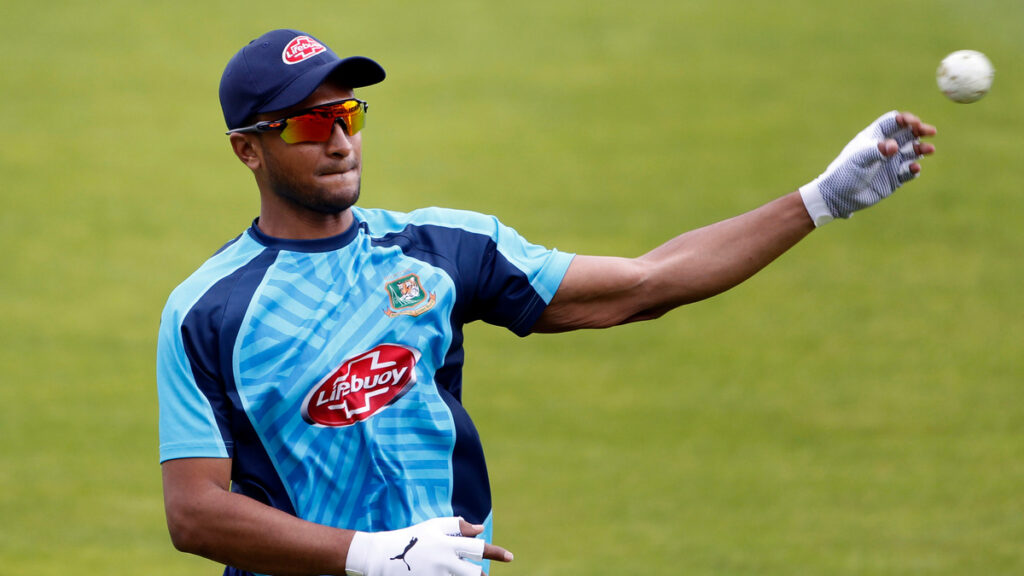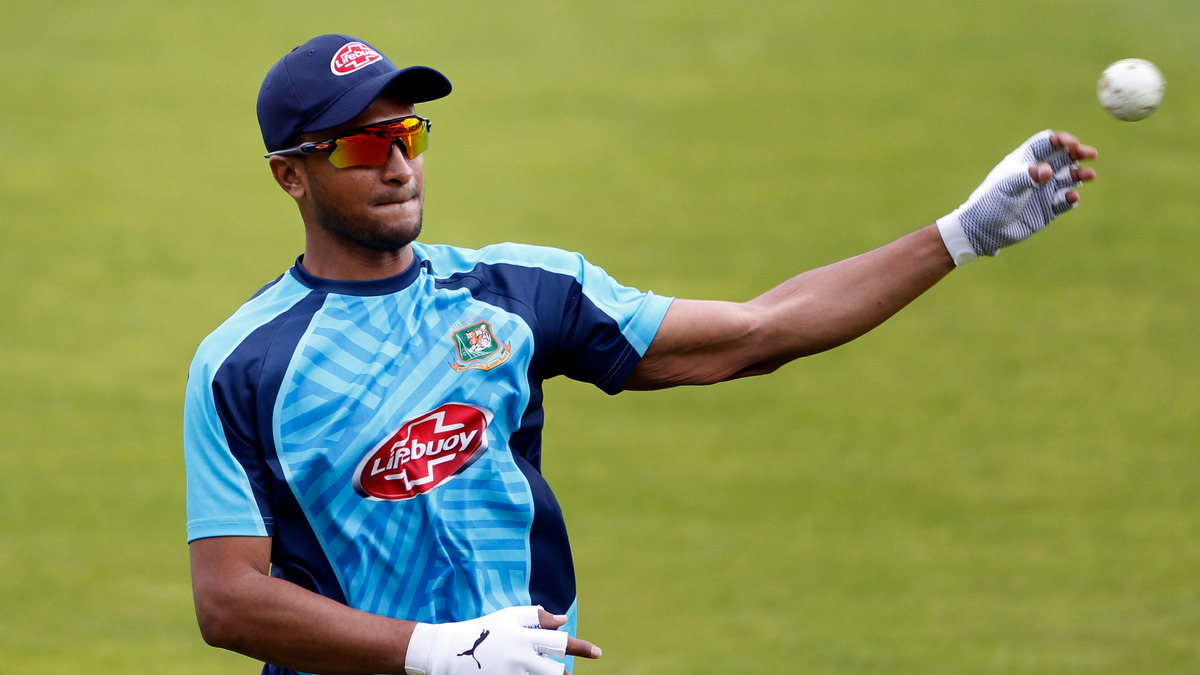 "I'm extremely sorry for losing my temper and ruining the match for everyone and especially those who're watching from home. An experienced player like me shouldn't have reacted that way, but sometimes against all odds it happens unfortunately," Shakib said in his apology in his Facebook page.

"I apologize to the teams, management, tournament officials and organising committee for this human error. Hopefully, I won't be repeating this again in the future. Thanks and love you all," he further wrote.
This is not the first time that Shakib has let his anger get the better of him. In 2015, during the Bangladesh Premier League match between his then team, the Rangpur Riders, and Sylhet Super Stars, Shakib had gotten into a verbal altercation with the umpire who after getting over the initial shock, gave it back to the cricketer.
Shakib was suspended for one BPL match and fined Tk 20,000 for two counts of breaching the BCB's Code of Conduct after his antics in that match.