Test Cricket is the toughest format and perhaps no one should deny the fact. Pitches behave differently in different parts of the world. The turfs matter a lot, especially when it comes to Test Cricket. In the sub-continent, spin rules the roost. The batsmen who aren't good against spin tend to struggle in sub-continent pitches. This is the reason why the Asian teams have better players of spin than the ones who are present outside of Asia.
Similarly, the batsmen from sub-continent conditions find it tough to get going in overseas as it offers a lot of swing and bounce. It's extremely difficult for Asian teams to win Test matches overseas. If we go back to history, there aren't many overseas wins by the Asian teams in Test Cricket.
However, the performances have reasonably improved, especially from the Indian Cricket Team. To delve deeper into that, let's take a look at 4 Asian teams with the most overseas wins in Test Cricket since 2010:
4 Asian Teams With The Most Overseas Wins In Test Cricket Since 2010
Bangladesh- 2 Wins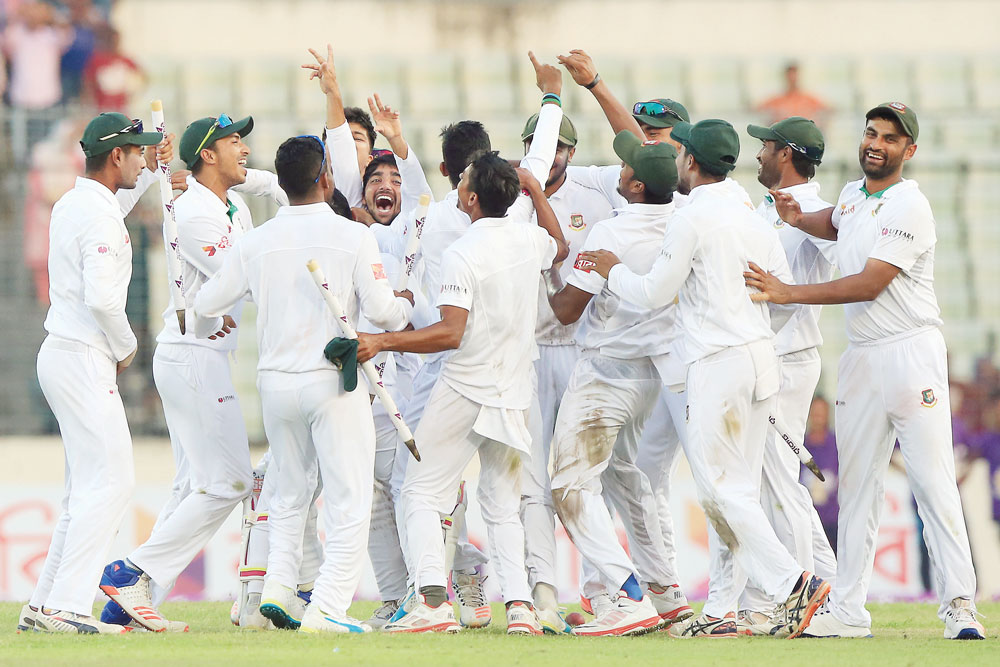 Bangladesh have been one of the most improved teams in world cricket over the last decade. They recently won their first-ever T20 series against Australia 4-1 at home. They have become a force to be reckoned with, especially at home. However, when it comes to winning matches away from home, there is still a long way to go.
As far as Test Cricket is concerned, the exposure is minimal and that is also one of the reasons behind their dismal performances in the longest format, especially in overseas conditions. Bangladesh since 2010 has played 15 away Test series, managing to only win 1 out of them. The solitary series win out of those 15 came recently against Zimbabwe in Zimbabwe. They won the Test series 1-0.
Since 2010, Bangladesh have managed to win only 2 away Test matches overseas, which is actually the fourth-most by any Asian team.
Overall, Bangladesh have played 58 Test matches away from home since gaining the Test status in 2000. In total, they have managed to secure four wins away from home. The first one came against West Indies in 2009. Bangladesh also won the following Test by 4 wickets to stun the opposition. The remaining two victories came against Sri Lanka and Zimbabwe.