Virat Kohli and Rohit Sharma opened the innings in the 5th and final T20I match against England and it was one of the best performances by both players. The Indian captain Kohli and vice-captain Sharma scored a partnership of 94 runs in the match. Virat Kohli and Rohit Sharma not only hit half-centuries but also made sure to keep a run-rate of 10+ during their partnership.
India won the match easily by 36 runs in the end. Rohit Sharma and Virat Kohli should get the credit for the victory as their hard-hitting batting gave a solid start to the Indian team. India scored 224-2 in 20 overs and the 5th T20I was only one out of the 5 games when a team managed to cross 200 runs while batting first.
After the match, the team management might also opt to use Virat Kohli and Rohit Sharma as openers for ICC T20 World Cup 2021. After Virat-Rohit's fabulous partnership, let us take a look at 5 memorable partnerships between Virat Kohli and Rohit Sharma.
5 Most Memorable Partnerships Between Rohit Sharma And Virat Kohli
India vs South Africa T20I, 2 October 2015- 138 runs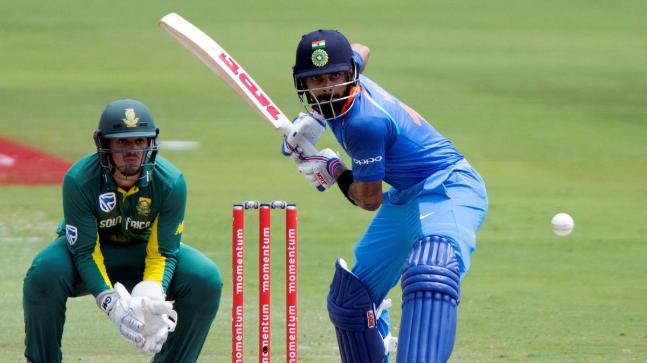 Another great partnership between Virat Kohli and Rohit Sharma came in a T20I match against South Africa on October 2, 2015. After Shikhar Dhawan lost his wicket at 3 runs, Virat Kohli came to the crease. With Rohit Sharma, he managed a partnership of 138 runs. The partnership ended after Kohli lost his wicket in the 15th over.
Virat Kohli scored 43 runs off 27 balls while Sharma hit 106 runs off 66 balls. India went on to score 199-5 in 20 overs but lost the match by 7 wickets in the end.