In the latest turn of events, Bangladesh Cricket Board (BCB) has confirmed that the national side will be traveling to Sri Lanka for a two-match Test series in the month of April.
The Test series between Sri Lanka and Bangladesh was originally scheduled to take place in July 2020 but it had to be postponed due to the proliferation of the global contagion that is Covid-19.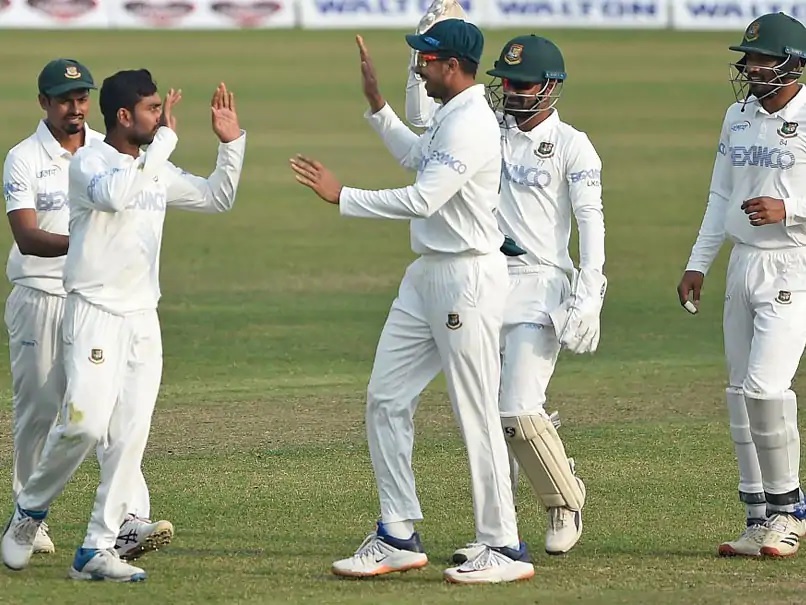 The series was then scheduled to take place in the month of October but it was again postponed as Bangladesh Cricket Board refused to comply with Sri Lanka's 14-day quarantine policy.
The series was originally a three-match rubber but it has now been reduced to be a two-match affair, although the venue and dates for the same are yet to be confirmed. What is confirmed though is both Tests will take place at a single venue and it will be a part of the ongoing ICC Test Championship.
"We are in talks with the Sri Lanka board, and till now, the two matches of the Test Championship are finalized. Both the matches will be played at the same venue, and we are expecting to travel to Sri Lanka by April 12-15," BCB chief-executive Nizamuddin said on February 20.
Bangladesh will most likely be without the services of Shakib Al Hasan and Mustafizur Rahman as the series will clash with the IPL. The BCB has already announced that it will be awarding NOC's to the said cricketers.
Both sides have endured a tough time in Test cricket off-late. While Bangladesh was whitewashed by West Indies on home soil earlier this month, the same happened with Sri Lanka, who were beaten by the Joe Root-led England by 2-0.
As far as the head-to-head record between these two sides is concerned, Sri Lanka has won 16 of the 20 Tests it has played against the Asian Tigers. Three have ended in a draw while Bangladesh has managed a solitary win which came in 2017.
Also Read: Vijay Hazare Trophy 2021: Rahul Tewatia Celebrates His Maiden Team India Call-up With A Whirlwind 39-Ball 73 Against Chandigarh