England head coach and selector Chris Silverwood will not be a part of the backroom during his teams' One-day International series against Sri Lanka and Pakistan in the upcoming summer.
England will kick start its bumper 2021 summer with a two-match Test series against New Zealand, post which it will host Sri Lanka and Pakistan in ODI and T20I rubbers respectively before locking horns with India in the marquee five-match Test series.
Silver wood will not be a part of the ODI rubbers as he aims to freshen up for future assignments which also includes T20 World Cup and the Ashes.
In Chris Silverwood's absence, former England cricketers and assistant coaches Paul Collingwood and Graeme Thorpe will take charge for one ODI series apiece.
"It's not fair on the players if I am operating at less than 100 percent and it is not fair on myself either. I won't be providing the level of service that I need. You saw during the winter what we tried to do that with our players to the best of our ability. It's equally as important we do that with the staff. It's important we look after each other." said Chris Silverwood.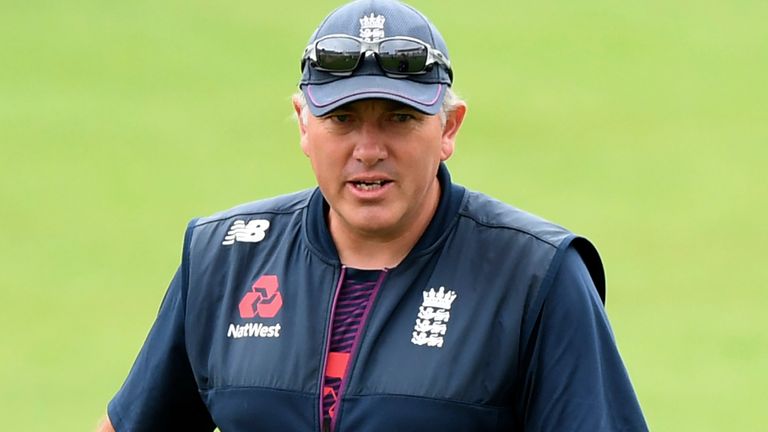 Silverwood, however, clarified that he will be on coaching duties during the T20I rubbers against Sri Lanka and Pakistan as England prepare for the upcoming T20 World Cup.
"I'm not going to deny it: it's not easy for me to switch off. I am wholly on-board with what we are doing. I am very embedded in it now. I do find it hard to switch off but I'll do my best. I'll be passing the reins on for the ODI series. Thorpey will do one and Colly will do the other and I'll use it as my break to refresh and get ready for what is ahead of us. My missus has already booked us a little getaway up in Norfolk somewhere. I've got to do that otherwise I won't switch off," Silverwood added.
The English coach has backed Paul Collingwood and Graeme Thorpe to fill his shoes in his absence.
"I said right from the start I was going to step back at times and promote them forward to give them leadership opportunities. This is a great opportunity for us to do that. I think it will be a great experience for them. I wouldn't do it if I didn't trust them 100 percent. If you look at the wealth of experience that the two of them have, it's a massive bonus for me to have them next to me wherever we go. They have had success all round the world. As players, they played a lot more international cricket than me. They're a huge asset to us," Chris Silverwood said.
Also Read: Michael Vaughan And Wasim Jaffer Engage In A Hilarious Banter Over Twitter