New Zealand all-rounder Jimmy Neesham feels Devon Conway might be pushed up the order at some point after his fine display of batting in the recent T20 internationals. The South African-born cricketer turned up for New Zealand in T20is last year has scored three fifties in the 5 innings he has played for the New Zealand side and looks to be a great prospect for the Kiwis in the future.
Conway recently remained not out on 99 in the first t20 against Australia and his recent scores in T20s have been 99*, 93*, 91*, 69*, 50 which shows the amount of calibre he has got in. With two T20 world cups coming up back to back, New Zealand will be looking to settle Conway into the lineup. Conway recently took his side through with an unbeaten 93 to win the Super Smash final.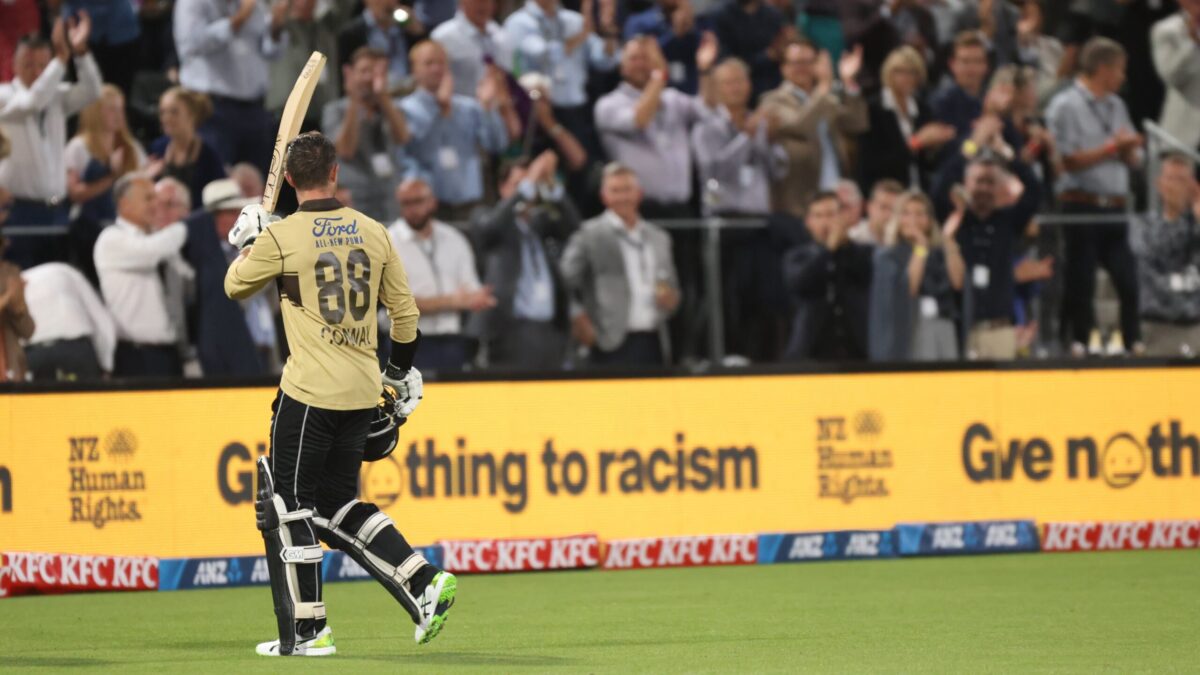 Jimmy Neesham Impressed By Devon Conway's Flexibility
Jimmy Neesham was particularly impressed with the way Devon Conway had succeeded in the international cricket on the word go and seems to have fit into the lineup very quickly. He praised Conway for making the international cricket look very easy in the eyes and wanted him to score more and more runs for the New Zealand team. Neesham and Conway play for the same domestic side Wellington.
"I think he's shown quite evidently over the last month or so that he's got what it takes to succeed at the international level. We've seen him churn out runs in the domestic circuit over the last four or five seasons that not a lot of people would have the ability to do.

"For him to come up at the international level earlier in the summer against West Indies and Pakistan and sort of taking to it like a fish to water was pretty impressive. I just look forward to seeing him over the next few years to continue that run-scoring," Jimmy Neesham said.

"As someone batting five or six behind him it's obviously very nice to get a couple of runs on the board before you get out there. He certainly has the potential to open for the Black Caps.

"The way our team is set up at the moment, there's a lot of guys vying for those top three positions and I'm sure with a World Cup coming up at the end of the year and then another one not long after that, I'm sure he'll get an opportunity at some point," he added.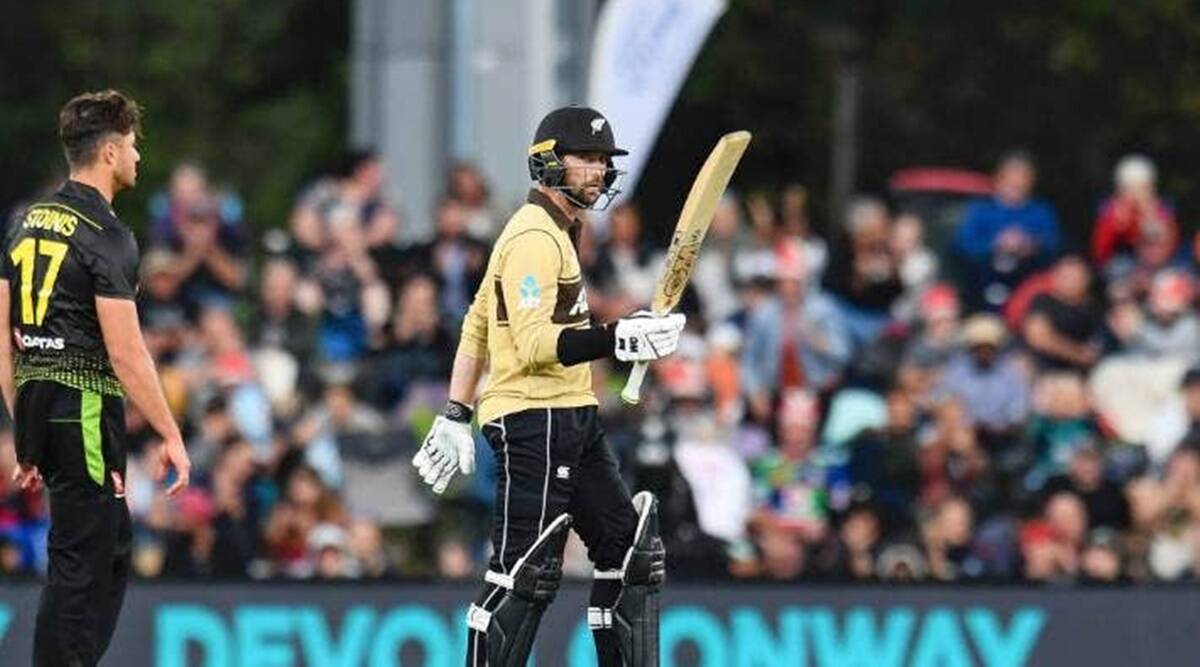 He's A Unique Kind Of Batsmen – Jimmy Neesham
Jimmy Neesham revealed the best thing about Conway being the ability to grind through tough patches and not give his wicket away cheaply. He added that Conway doesn't look like he is timing the ball well but keeps the scoreboard ticking describing him as a unique kind of batsman.
"He's a unique kind of batsman I guess. Sometimes, he sort of looks like he's not that comfortable at the crease and looks like he's not timing the ball that well, but then you look at the scorecard and he's 50 off 40 and putting in a real good performance in for the team.

"I think the best thing about him as a guy who bats behind him is he doesn't give it away that often. He really grinds through those tough patches and like we saw [Monday] night," Jimmy Neesham added.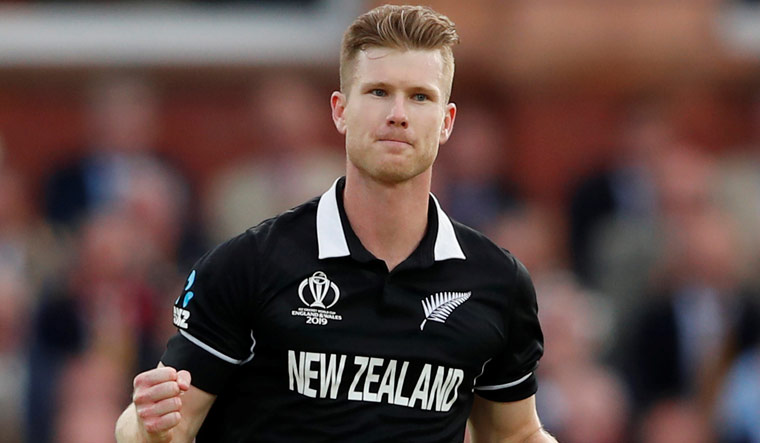 New Zealand won the first T20 on the efforts of Devon Conway and Ish Sodhi and have gone 1-0 up in the five-match T20 internationals