Former Indian cricketer-turned pundit Sanjay Manjrekar has heaped high praise on opener Rohit Sharma for the improvements that he has brought in his game at the Test level in the past 2 years.
Writing in his column for the Hindustan Times, Sanjay Manjrekar observer that Rohit Sharma has improved his technical game substantially ever since he started opening in Test cricket as he plays the ball closer to the body now besides being far more patient as opposed to the past.
Manjrekar, however, reckoned that opening in tricky English conditions against the Dukes ball this summer will be Rohit Sharma's biggest test thus far.
"Rohit Sharma as opener has improved tremendously with regards to defence. He plays the ball closer to the body now and is far more patient then he used to be. He also tends to leave more balls outside off and the feet move better, but England will still be his stiffest Test.He will have to change his instinct and character as a batsman to succeed, unless the sun is out all the time. This will be a biggest test for Rohit Sharma the Test opener," he concluded in his column for Hindustan Times.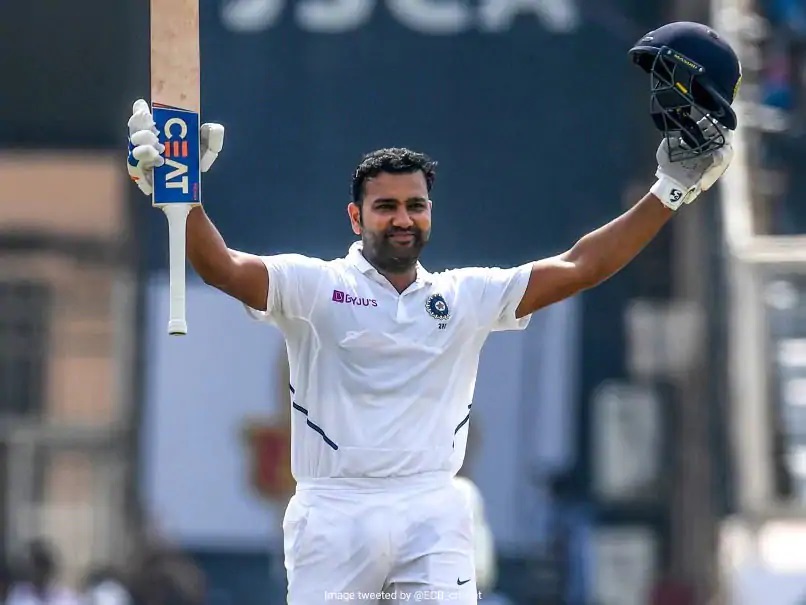 Manjrekar was referring to Tamim Iqbal's interview where the Bangladesh opener had attributed his success in England to the presence of sun every time he came out to bat.
The former Indian middle-order batsman further added that while the pitches in England have become flatter, the unpredictable overhead conditions still make batting a tough proposition in the country.
"It was fascinating listening to Tamim Iqbal candidly explaining his success in England as a top order batsman. He said he was lucky that every time he batted the sun came out and batting conditions became perfect; it wasn't the same for the rest, he said. That's where playing in England becomes tricky; although the pitches have become flatter, there isn't much one can do about the overhead conditions. A flat pitch in overcast conditions doesn't mean easy batting conditions. That is why when you are in England playing Tests, having a sound defence becomes an imperative," he wrote.
The Mumbai cricketer further claimed that given the WTC final is taking place during the first half of the English season, New Zealand have a slight edge over India.
"To summarise based on just weather and pitch conditions, NZ may have a slight edge at Southampton; they are just a little more at home than India and have players, especially bowlers, naturally suited to exploit such conditions.Indian bowling is efficient, but in NZ they paid a heavy price for hitting the deck too much and not bowling the ball full and getting it teasing like the Kiwi bowlers did." he signed off.
The all-important ICC World Test Championship final between India and New Zealand will take place at the Ageas Bowl in Southampton between June 18-22.
Also Read: Wriddhiman Saha Tests Positive For Covid-19 For The Second Time