At the turn of the millennium, a lot of good had happened for Indian cricket. Like Mohammad Kaif, Virat Kohli, Unmukt Chand, and Prithvi Shaw, Yash Dhull has made India proud with plenty as the next generation of cricketers helped their side thump England by four wickets at Antigua's Coolidge Cricket Ground (CCG).
Then, think, of course, of the calm and composed figure — Shaik Rasheed – the deputy who played a pivotal role in the Indian batting line-up on the Caribbean shores.
Following a remarkable Under-19 World Cup triumph, Rasheed has taken the confidence out of it to come out flying in the foreseeable fixtures for Indian Colts.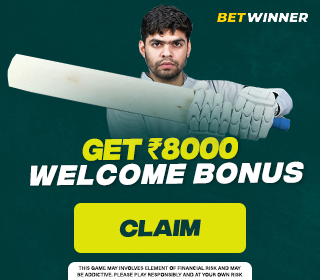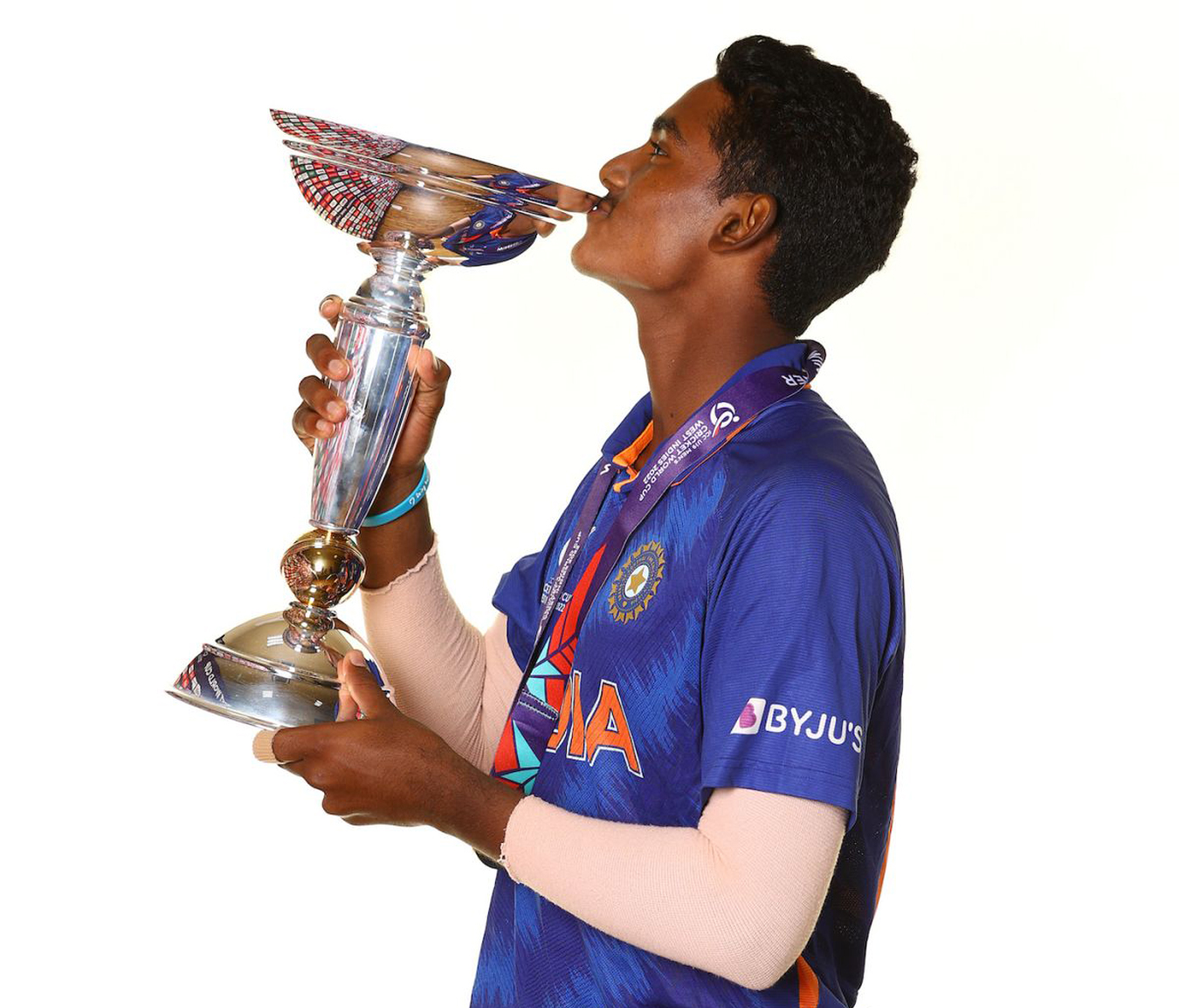 It is tempting to note India has been a factory that has been producing some incredible talent in the last few years as the young colts won their fifth Under-19 World Cup title.
First, they hog the limelight at the Under-19 level after honing their skills in the domestic circuit, get to play in the lucrative Indian Premier League (IPL) with the best in the business, and eventually complete their dream of playing for the country.
One latest product of that workshop—is Shaikh Rasheed and he has shown the potential to go a long way in his career.
The spirited Shaik Rasheed comes from Guntur, a city in Andhra Pradesh along the east coast of the Bay of Bengal. The city is known for its ancient temples and sites but there aren't many cricket academies to boast about.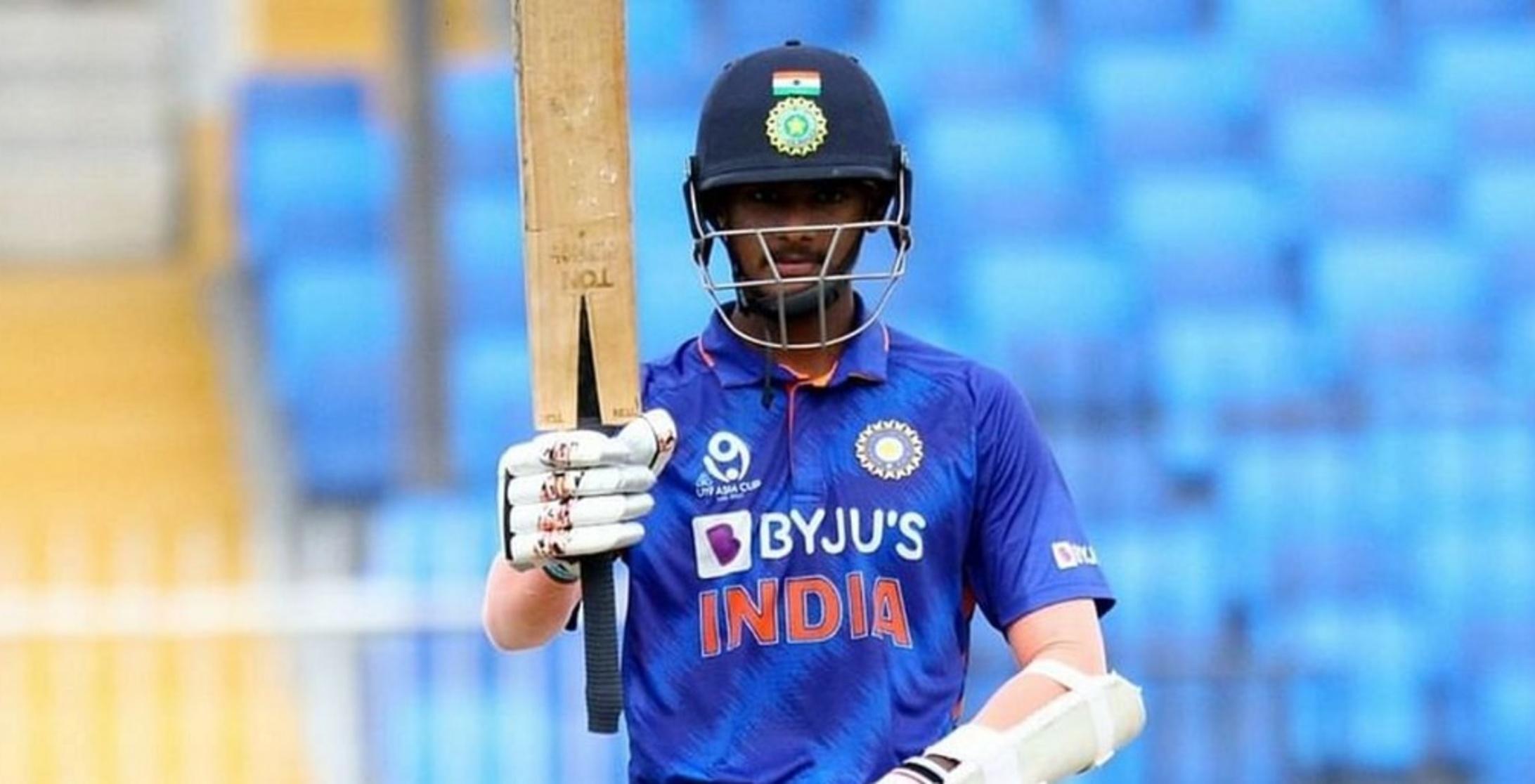 Ergo, Rasheed had to travel for almost 50 kms with his father, Shaik Balisha, on the back of his scooter to train at an academy and that is how seeds were sown for his cricketing journey.
Rasheed is only 17 and the world is his oyster, so it will be interesting to note his cricketing journey, which has definitely begun on a high.
There is no doubt Rasheed has received fighting genes from his father and doesn't know how to throw in the towel after the struggle he has seen in his yore days.
Rasheed was tested positive for Covid-19 during the U19WC and there were doubts over his participation but he kept himself in the right frame of mind despite contracting the virus.
Rasheed gave a special mention to his physio — Amit for being his force during the tumultuous time.
Meanwhile, we have seen in the past there have been a lot of big-match players, who have delivered when it mattered the most and Rasheed is not far to become a sensation in the next couple of years.
Not only does Rasheed want to score big runs to further catapult his young career, but he also has leadership ambitions. He was Yash Dhull's deputy and shed light on giving his two cents to his captain.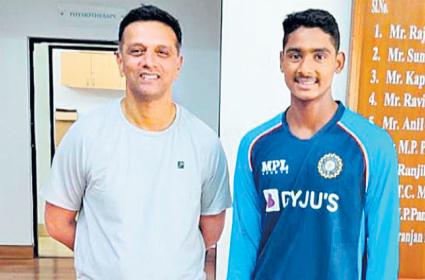 As Shaik Rasheed has leadership ambitions, he wants to learn from the best in the business – MS Dhoni.
Besides, Rasheed hesitated a bit in picking his favourite IPL team but then was quick to say it is Chennai Super Kings because of MS Dhoni, who has been a pillar of the franchise since its inception.
Moreover, Shaik Rasheed scored 94 off 108 balls in the semi-final against the mighty Australians and then played another crucial knock of 50 runs in the all-important final against England to help his team get over the line.
Overall, the young gun amassed 201 runs in four matches at 50.25. In fact, it is not only the Under-19 World Cup in which Shaik Rasheed has impressed, he had amassed 674 runs at 168.50 in Vijay Merchant Trophy in the 2018-19 season. Furthermore, he had gathered 376 runs in six matches in Vinoo Mankad Trophy in the 2020-21 edition.
Rasheed is on a totally different wavelength from the rest of the colleagues – but he is there to be fearless in approach sheerly fuelled by confidence.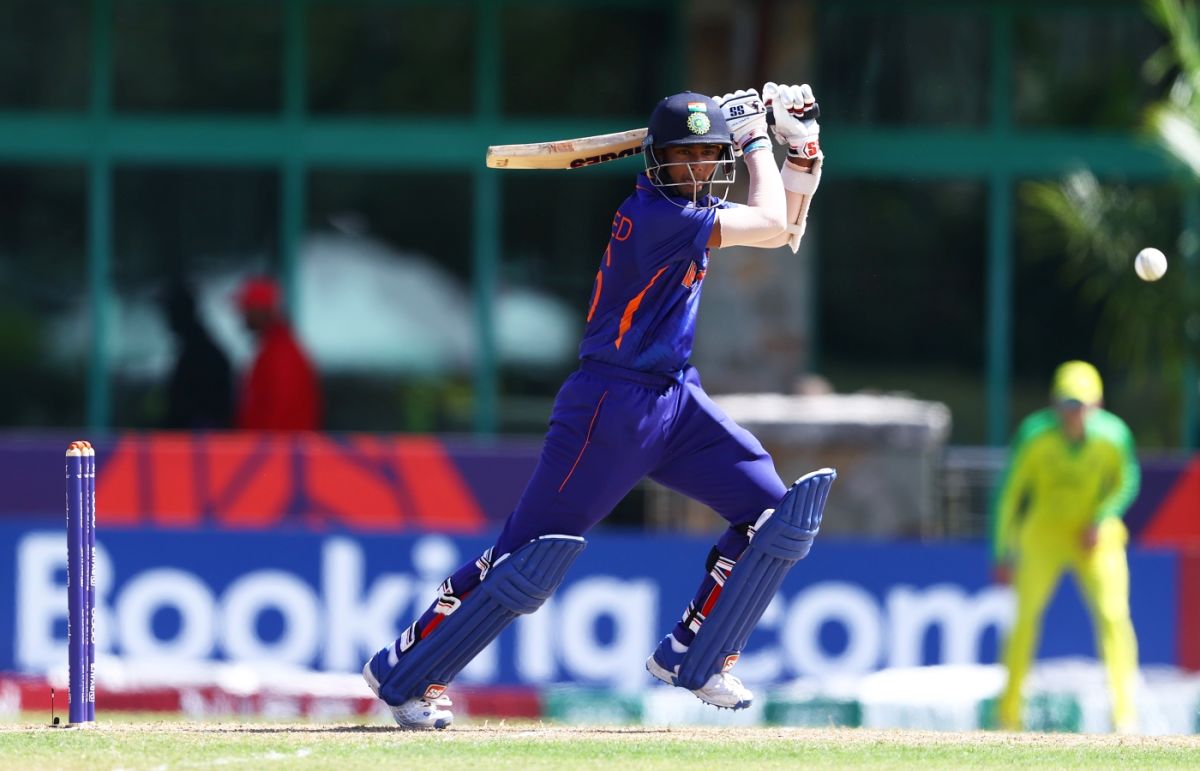 Excerpts from the interview with Shaik Rasheed:
GC – You travelled 50 kms every day to play at your academy. Tell us about your journey and the role of your parents, especially your dad?
SR – Yes, it wasn't easy as my family was not financially strong and it was difficult for us to even afford auto at that time. But my father is really hard-working; he used to take me to the academy on daily basis and in doing so, he could not reach his workplace on time on multiple occasions.
However, he didn't give up. My whole family, my brother, my mother supported me in my journey.
GC – You were down with Covid-19 at the start of the tournament. What was going through your mind?
SR – It wasn't easy for me but I knew I would bounce back stronger after recuperating. It was a challenge mentally for me, however, the whole support staff motivated me.
My physio, Amit sir, really backed me and told me to stay positive. He helped a lot during that phase and then I was able to make a solid return.
GC – You scored 94 runs in the semi-final against Australia. You walked in at 37-2, what was going through your mind at that stage, and any disappointment in missing that hundred?
SR – The ball was seaming when I went out to bat—and it wasn't easy as we lost both our openers.
The Australian bowlers were also bowling well and during the drinks break, we got a message from head coach Hrishikesh Kanitkar to play cautiously.
I and Dhull decided to rotate the strike and convert our ones into twos. I have a good understanding with Dhull and it was nice to build that crucial partnership.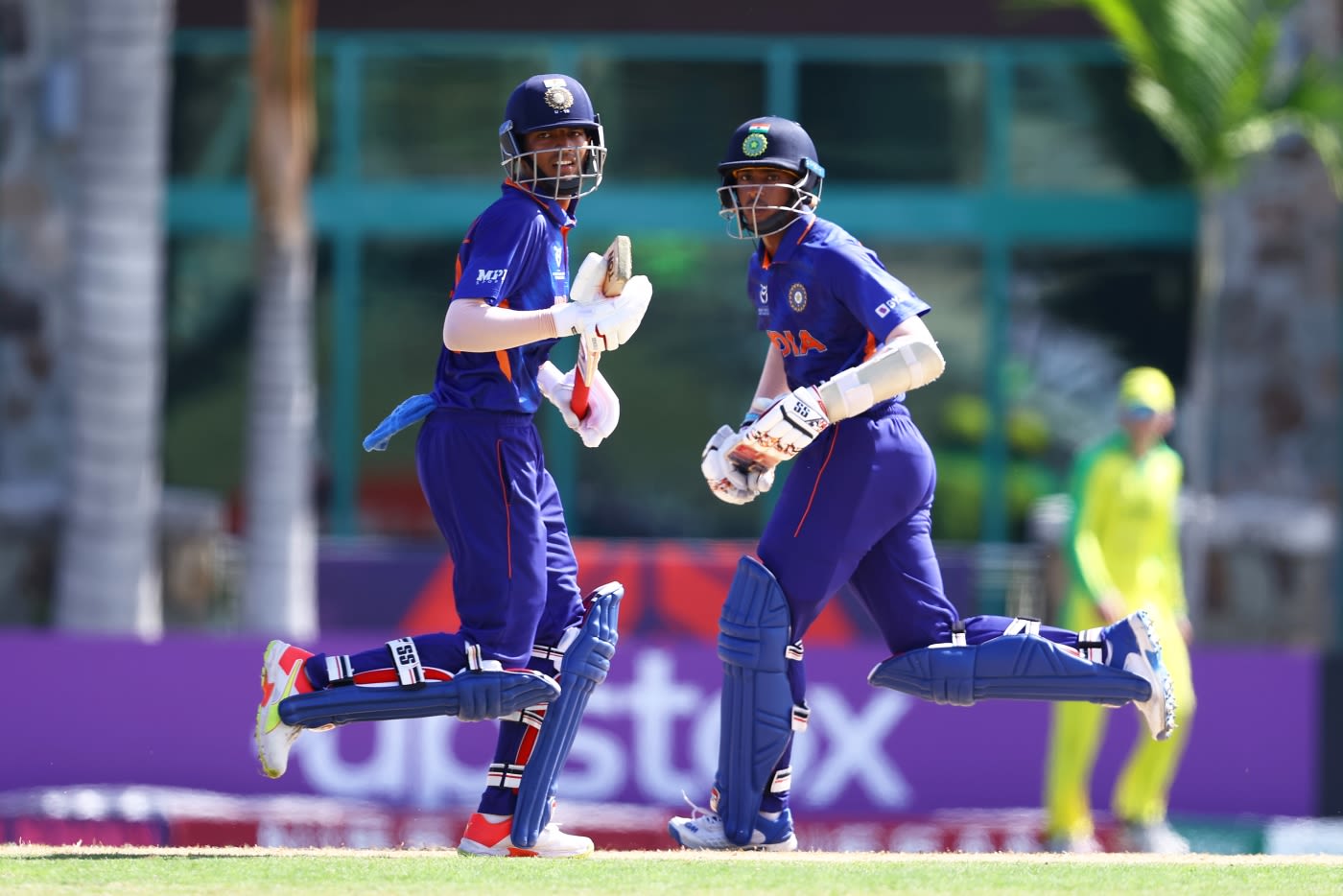 Obviously, it was disappointing to miss out on the 100 but I thought if there will be a chance to score a hundred in the final, I will try to do that and that's how I motivated myself.
GC – What was your role as a vice-captain in the team?
SR – During the match against Pakistan things were heating up, so whenever I felt I needed to, I suggested a few things to Yash Dhull. We have a good understanding and he has also been very supportive.
GC – How much did you learn while playing under VVS Laxman and Harnikesh Karnitkar?
SR – VVS Laxman sir is a great motivator. He always tells us to take our net sessions and play in the practice session like we would want to do in the match.
He suggests playing according to the match situation and giving respect to the opposition bowlers if they are bowling well. He also talks to me in Telugu.
The idea is to spend some time in the middle and the runs will eventually come.
GC – Who's your favourite Indian player or overseas player and role model?
SR – MS Dhoni. I want to learn how he stays so calm and composed in critical situations of the game. I also want to observe how he leads from the front. I also like Virat Kohli's aggression.