Last Update on: July 11th, 2021 at 12:22 pm
Indian women's cricketer Harleen Deol grabbed the spotlight with an outstanding catch in the second T20I against England in Northampton on Friday. Harleen Deol earned praises from the likes of Sachin Tendulkar and Suresh Raina, with the former terming her catch on the boundary as the best of the year. The 23-year old's mother and childhood coach revealed the backstory of her stardom.
Harleen Deol's catch at the boundary gave a tough competition to Harmanpreet Kaur, whose take at long-on got rid of Nat Sciver. Deol, who grabbed a catch off Amy Jones' bat, pouched the ball overhead and realizing the momentum was pulling her back, she tossed it inside the rope. Later, Deol jumped in collected the ball inches inside the boundary line.
Harleen Deol's mother Charanjit Kaur Deol revealed her daughter often used to come with a broken finger within her first few months of bowling and once performed with that condition itself. Charanjit felt proud of seeing her daughter get praises from Sachin Tendulkar, VVS Laxman, and Nasser Hussain, claiming it's a testament to her hard work.
"Harleen started playing cricket at the age of seven and I still remember her coming home from the Yadvindra Public School ground after bowling with a broken finger within months of her starting her career. Once while playing for Himachal Pradesh in Gujarat, she bowled despite an injured finger. To see her take such a sensational catch without worrying about the fall and getting praise from players like Sachin Tendulkar, V V S Laxman and Nasser Hussain apart from leaders and fans is the biggest reward for Harleen's hard work," Deol told Indian Express.
Harleen Deol has evolved to be a very good fielder: Childhood coach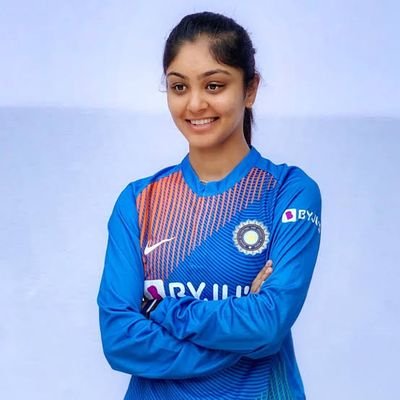 Harleen Deol's childhood coach Pawan Sen, who worked with her when she was part of HPCA U-19 Academy in 2012, stated the youngster was initially afraid of diving and sliding to stop the ball. But they put on wet pitch covers to end all the fears of diving and sliding. Sen stated that her all-round game became more proficient and has transformed as a gun fielder.
"Like any young cricketer, Harleen had her fears of diving and sliding to stop the ball. We trained the HPCA Academy trainees to slide on wet pitch covers to end the fear of sliding and diving on the ground. It helped her. Along with her bowling and batting. She has evolved to be a very good fielder and to earn praise from the cricketing world shows her hard work," he added.
Also Read: 5 Batsmen With Most Test Centuries Among Active Cricketers