Last Update on: January 20th, 2022 at 10:40 am
As India completed the one-year anniversary of their awe-inspiring series win against Australia on Wednesday, former Indian players like Ravi Shastri and Aakash Chopra recollect the treasured moments.
The Ajinkya Rahane-led Indian side bounced back from a humiliating defeat in Adelaide to clinch the Border-Gavaskar Trophy 2-1.
India entered the final Test at the Gabba with the majority of their core players of the squad being benched with various injuries.
Rahane led an inexperienced set of players in the Brisbane Test against a formidable Australian side.
India was left with a huge score of 328 to chase as they lost the opener, Rohit Sharma, on Day 4. But that didn't stop the visitors from scripting an exceptional win against the Aussies.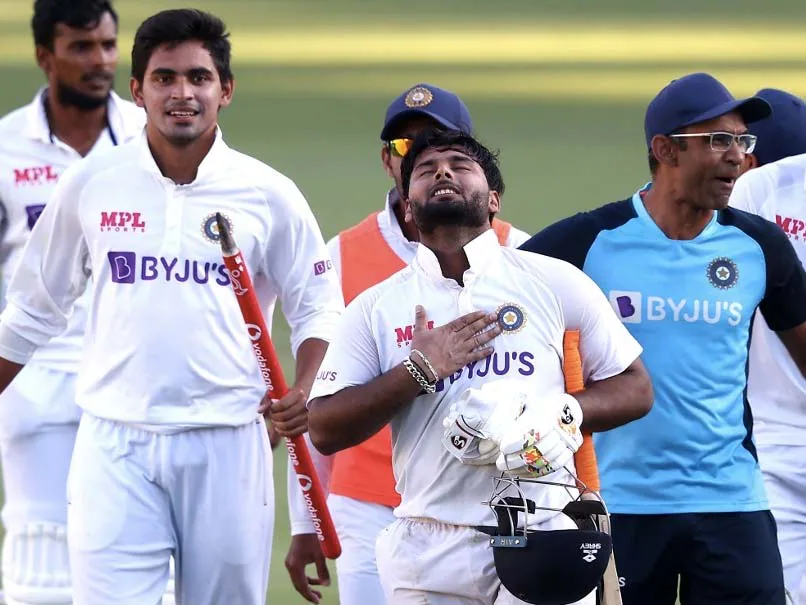 An epic series win in every sense of the word: Ravi Shastri
Shubman Gill led the charge in the first session of Day 1 with Cheteshwar Pujara playing the role of a second fiddle from the other end. Gill missed his maiden Test hundred by nine runs as he was caught by Steve Smith in the slip region off Nathan Lyon's bowling.
Wicketkeeper-batter Rishabh Pant carried the chase from where Gill had left. Pant became the architect of India's chase as he smashed nine fours and a six in the course of his gritty knock of 89*.
Pant ensured he finished the game for India despite wickets kept tumbling from the other end.
Shastri, who was the then head coach of the Indian team, said the victory at the Gabba gives goosebumps to every Indian fan.
"One year down the line the heist of the Gabba still gives you goosebumps. An epic series win in every sense of the word. Simply unreal," Shastri tweeted.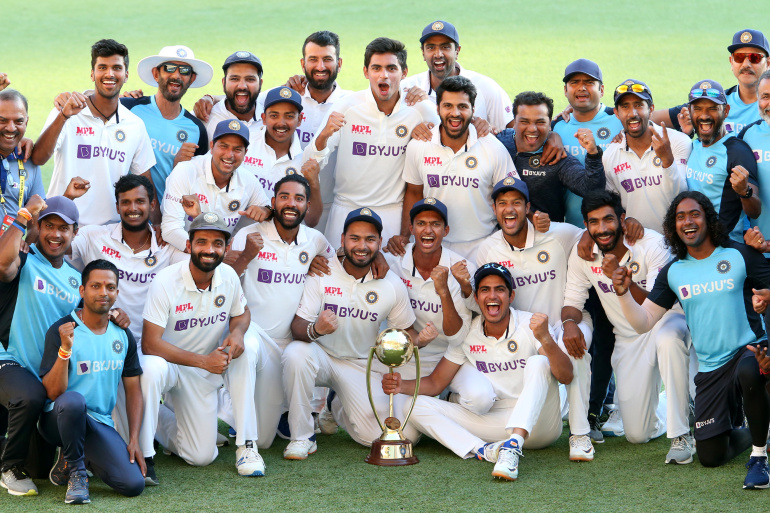 It was absolutely sensational: Aakash Chopra
Former Indian opener Aakash Chopra called the series win absolutely sensational and talked about the 329-run chase in depth.
"It has to be Gabba. Our bowling lineup was Mohammed Siraj, T Natarajan, Shardul Thakur, Navdeep Saini and Washington Sundar – what was the chance of India doing well in that game? Australia scored 369 when they batted first. India conceded the lead and were only able to fight because Washi and Shardul scored 62 and 67," Chopra said on his YouTube channel.
"Australia scored 294 in the second innings. You lost Rohit Sharma early on the final day but after that, the counterattack. Shubman Gill hit from one end, Pujara was standing at the other end and was getting hit all over the body. But when he got out, it seemed the game will be stuck. But Rishabh Pant went on playing and hit the winning runs in the end. It was absolutely sensational," he added.
The series win against Australia not only garnered the Indian team huge respect across the globe but also helped them to discover their bench strength.
Also Read: Shardul Thakur Was One Of The Chief Architects Behind India's Win At The Gabba, And In England– Sunil Gavaskar