Last Update on: July 4th, 2021 at 05:05 pm
Stay up-to-date with the latest teams!
Join our Telegram channel and never miss a single lineup change post-toss. 🔄📢

Indian women's captain Mithali Raj has opened up on her low strike rates in the recently-concluded ODI series against England. Mithali Raj produced a well-paced and match-winning knock against England in the third ODI to pick up a consolation win for her side. However, the veteran has copped criticism for her strike rate, but she revealed of not seeking validation from people.
The first two ODIs saw Mithali Raj produce strike rates of 66.66 and 64.13. Even though with scores of 72 and 59 she was the top scorer, the 38-year old could not find the right tempo to catapult the tourists to a daunting total. The women in blue managed 202 and 221 in the first two games and the home side chased it down to seal the series.
Mithali Raj revealed that even though she reads the criticisms about the strike rate, she doesn't seek any validation from people. The Jodhpur-born cricketer stated that she has played for a long time to know her responsibility towards her team and performs the role assigned to her by the coach and the team management.
"I do read that the criticism is about my strike rate. I have said earlier also that I don't seek validation from people. I have played a for a long time and I know I have such responsibility in the team. I don't look to please people, I'm here to play the role that is assigned to me, accordingly by the team management for the team," Raj told ESPN Cricinfo.
I need to make the best use of me in the middle: Mithali Raj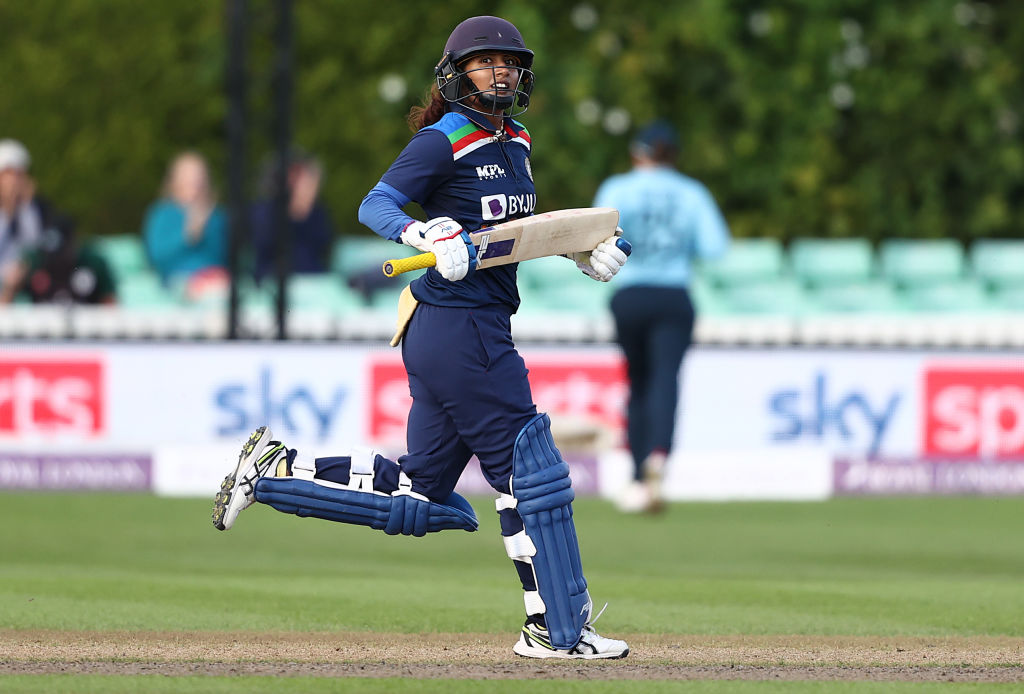 Mithali Raj further conceded that when chasing any target, batters need to target the correct bowlers, lengths, and areas. The right-handed batter stated that being in a good form, she needs to utilize it to the fullest as the batting department revolves around her. With the top-order back in the dugout, Raj wanted to take the game deep and understand how to navigate the run-chase with the batters yet to come and one in the middle.
"When you are chasing a target, you pick your bowlers, you pick the length, you pick the areas. Because I'm in good flow, I need to make the best use of me in the middle and since the entire batting order revolves me – that is the job given to me by the coach. I look forward to not get bogged down because I know the top-order is already at the dugout and it was important for me to understand how I can maneuver to get the match as close as possible with the batters yet to come and the one I had in the middle," he added.