The first day of the much-awaited ICC World Test Championship final [WTC] between India and New Zealand has been delayed due to persistent rain in Southampton.
Southampton had seen bright sunny days in the lead-up to the event but the weather changed suddenly on the eve of the WTC final.
It absolutely pelted down throughout the course of the intervening night and the same continued on the morning of the 1st day, forcing the ICC to first delay the toss and then abandon the entire first session.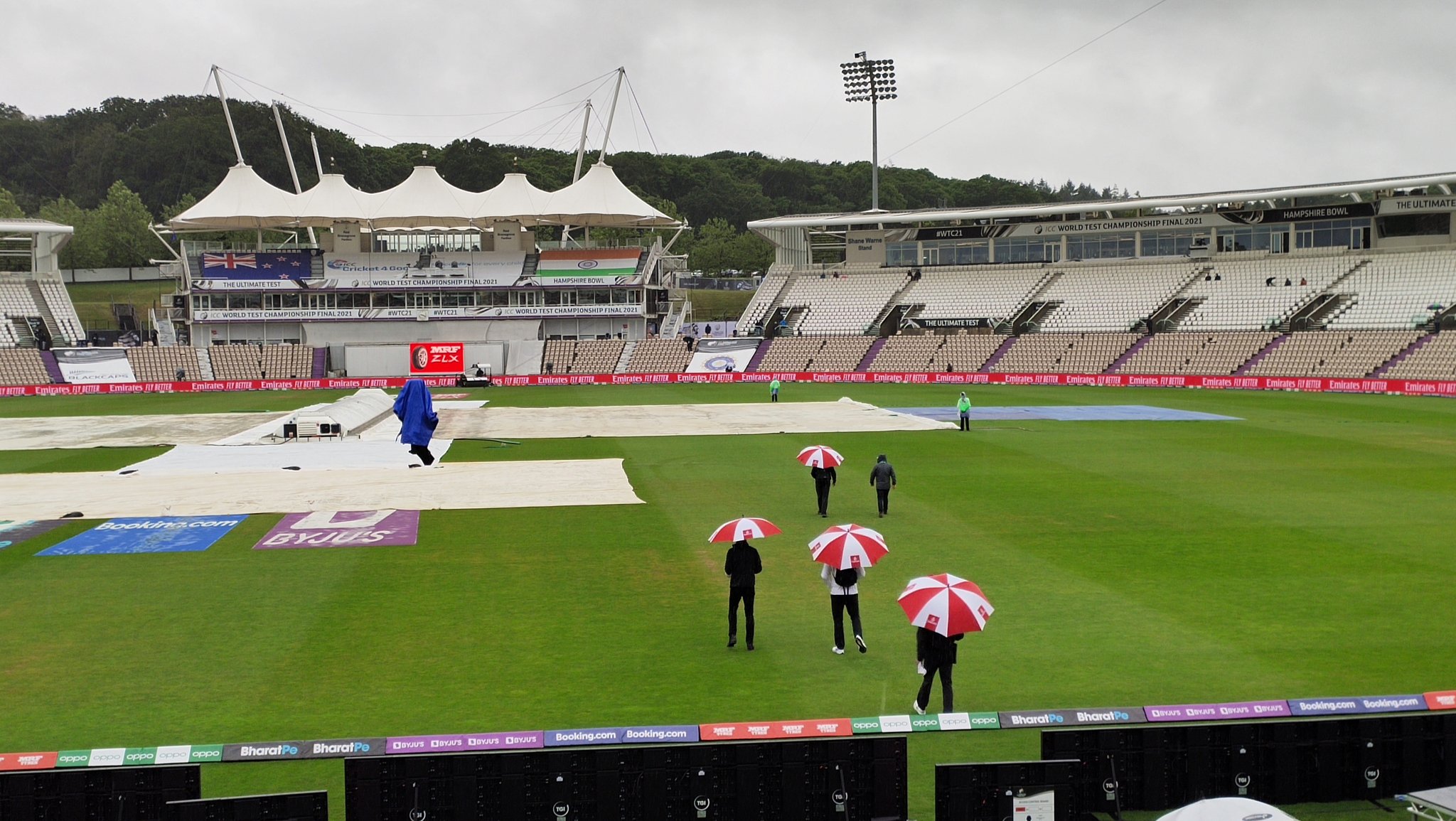 The rain has been persistent in Southampton and if the weather forecast is to be believed, it is expected to remain the same throughout the course of Friday, meaning that the first day of the WTC final is more than likely to be abandoned without the toss.
Thankfully, keeping in mind the fickle nature of English weather, the ICC had added a reserve day for the WTC final.
According to the ICC provisions,  the reserve day will only be used if the officials aren't able to make up for the overs lost during the course of the first 5 days.
"In the event of time being lost during the match, the ICC match referee will regularly update the teams and media about the way in which the reserve day may be used. The final decision on whether the reserve day needs to be used will be announced at the scheduled start of the last hour on the fifth day," an ICC statement said.
To all those in India googling about weather, it's still windy and pouring in here.
Rain Gods are not in mood to miss the first day!#WTCFinal pic.twitter.com/1c3befwAPT

— DK (@DineshKarthik) June 18, 2021
Given the fact that the 1st day of the WTC final is set to be abandoned,  the reserve day will likely come into use, weather permitting, of course.
Also Read- ICC WTC Final 2021 And Beyond: A Legacy Enhancing Phase Beckons For Virat Kohli's Team India
Also Read- WTC Final 2021: Twitter Reacts As Rain Plays Spoilsport On Day 01