It might have been wet and overcast at the Hampshire Bowl but New Zealand seamer Kyle Jamieson ensured he turned up the heat in the morning session as he got rid of a well-set Indian skipper and his RCB captain, Virat Kohli, and the dangerous Rishabh Pant in a fiesty opening spell.
Throughout the 2nd day, Jamieson had troubled the Indian batters with seam and swing coupled with his ability to get a disconcerting bounce.
However, most of his balls weren't targeted at the stumps. On the second morning, Jamieson altered his length and got one to jag back viciously into Virat Kohli's pads.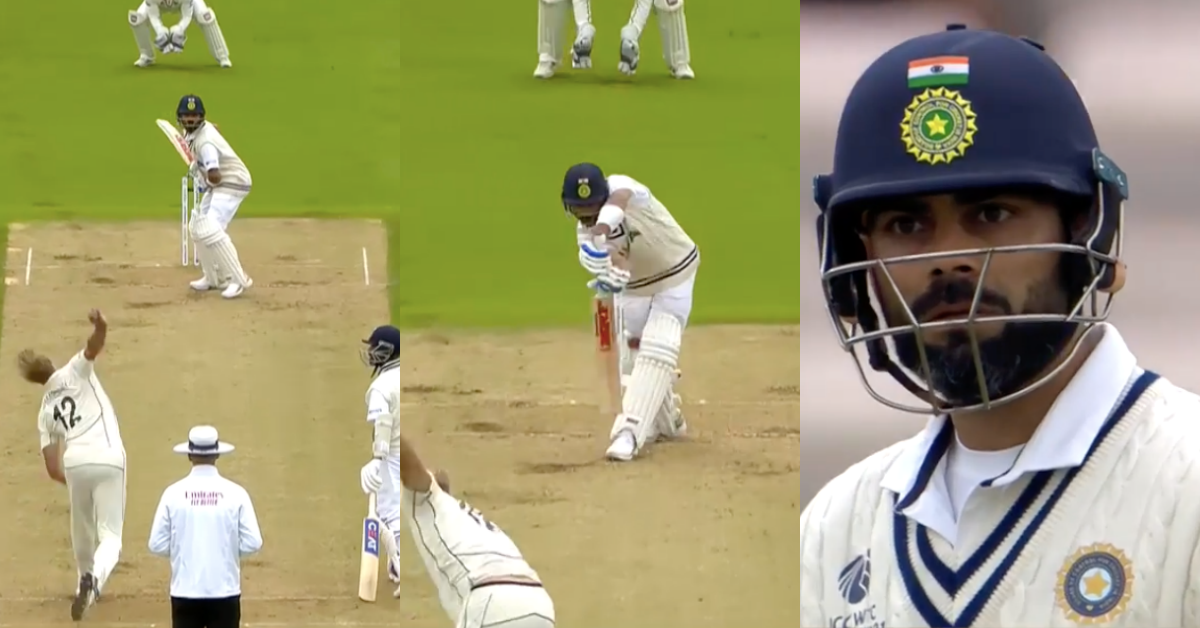 The ball beat the inside edge of Kohli's and proceeded to pin him plumb in front of the wickets. The umpire had no hesitation in raising his finger and his decision was vindicated after Virat Kohli took a reluctant review.
It was a body blow for Team India as their skipper departed without adding a run to his overnight score of 44.
Jamieson wasn't done yet. He changed his angle by coming around the wicket against Rishabh Pant to target his pads.
Pant eventually got off the mark with a flick on his 20th delivery but it was Jamieson, who had the last laugh, as he pitched a fullish length delivery outside the off-stump, enticing Pant into an ill-fated drive.
Following his brilliant spell on day 02, while Kyle Jamieson earned plaudits from fans and pundits, disgruntled Indian fans proceeded to abuse him in the comment section of his Instagram posts.
Also Read- Watch: Tim Southee Gets His First Wicket As Ravichandran Ashwin Goes After Tom Latham Takes His Third Catch Of The Morning
Here are some comments made by Indian fans on Kyle Jamieson's Instagram posts: