India may have endured a frustrating afternoon session on Day 3 of the ICC WTC Final but that did not stop their skipper Virat Kohli to showcase his bhangra moves while standing in the slip cordon.
With the spectators playing the drum in the stands, Kohli couldn't stop himself from shaking a leg to the beats.
That said, Kohli was in a proper sledging mood during the course of the session as he made sure he let Tom Latham know a piece of him.
It all happened during the 4th over of the innings after fast bowler Jasprit Bumrah got one to jag back into Latham's pads.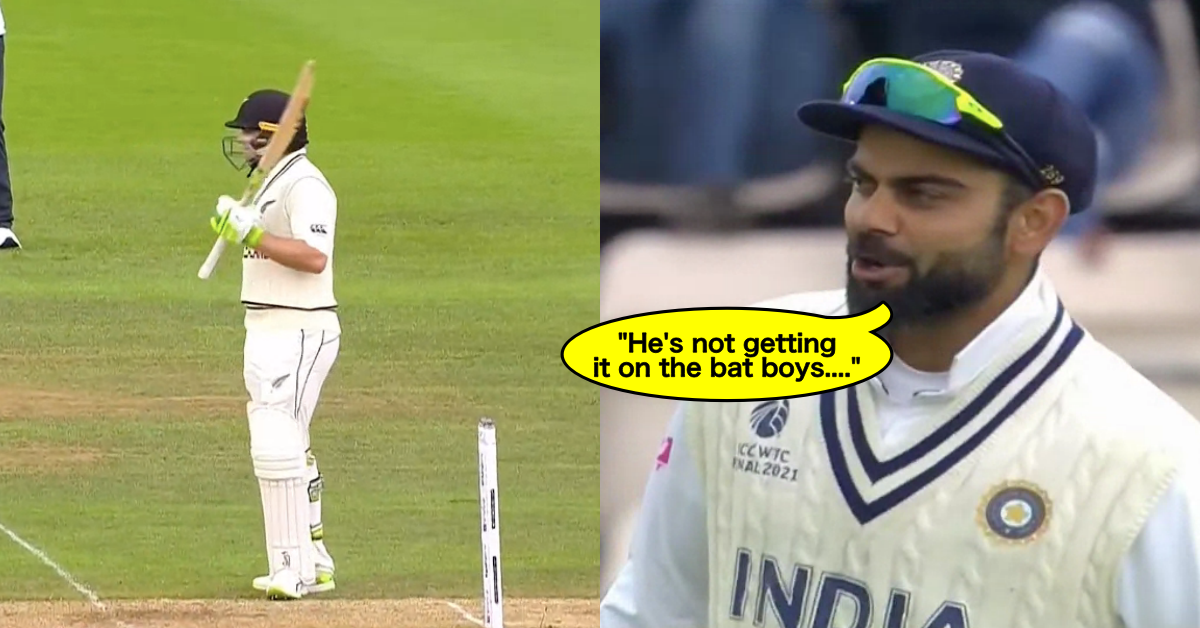 Latham got an inside edge and Virat Kohli from the slip cordon was heard encouraging Bumrah by saying that the left-handed Latham had no idea about the conditions.
"He got no idea Jas, You're all over him buddy, You can make him up there as well, He knows he's not getting it on the bat boys" said Virat Kohli.
That said, Virat Kohli will be a bit tense going into the Tea break as the Indian bowlers failed to pick up a single wicket during the 21 overs of play in the post-Lunch session.
The opening duo of Jasprit Bumrah and Ishant Sharma bowled well but they were guilty of bowling a touch short on more than one occasion.
The Indian pacers did not generate the same kind of swing as compared to the New Zealand seamers. Mohammed Shami was the pick of the bowlers but once again the lady luck alluded the seamer as a plethora of nervy pokes by the openers fell in no man's land.
Virat Kohli will hope that the Indian seamers give him opportunities to shake his leg in the post-Tea session.
Also Read: ICC WTC Final: Watch: "He Got No Idea Jas, You're All Over Him Buddy": Virat Kohli Sledges Tom Latham
Watch: Virat Kohli Showcases His Bhangra Moves In The Slip Cordon: