Former Indian spinner-turned commentator Graeme Swann has heaped high praise on Indian captain Virat Kohli for the manner in which he paced his innings in the fifth and final T20I against England.
Skipper Virat Kohli promoted himself at the top of the order for the series-decider and the move paid off brilliantly as he and Rohit Sharma smashed 94 runs in just 9 overs to lay the platform for an imposing and eventually match-winning total of 2-224.
Virat Kohli became just the second batsman in T20I cricket after Chris Gayle to carry his bat as he ender up with an unbeaten 80 off just 52 balls- his third half-century of the series.
Kohli played the role of anchor perfectly as he played second fiddle to the likes of Rohit Sharma, Suryakumar Yadav, and Hardik Pandya, all of whom were in rampaging form on the night of the decider.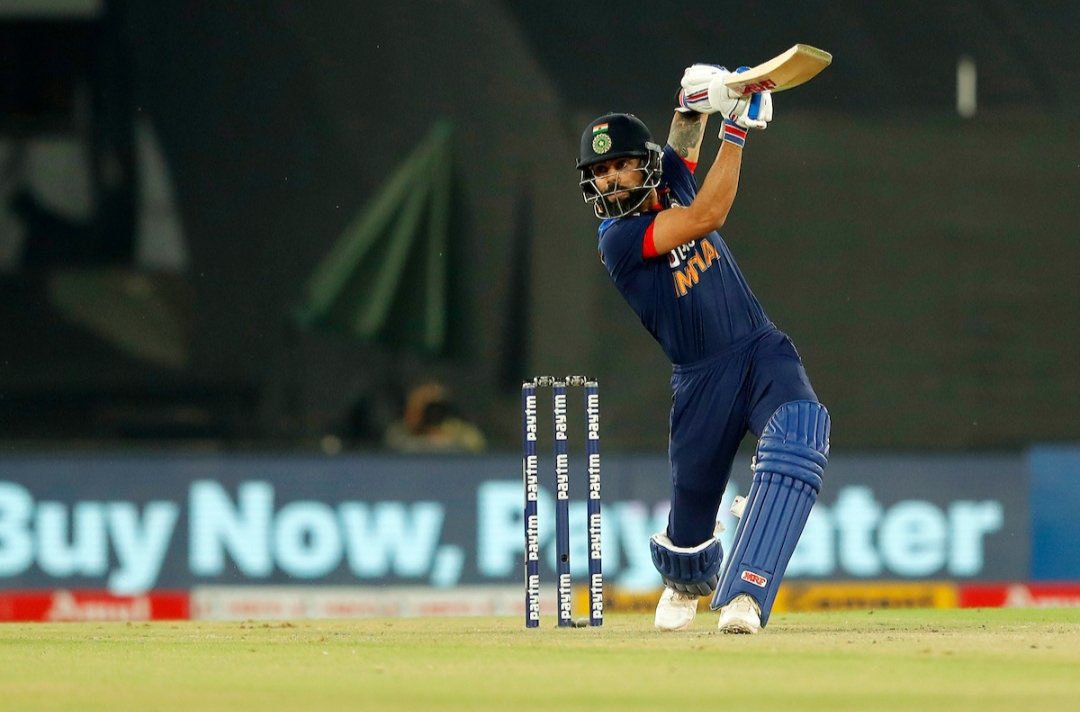 Kohli, as usual, ran hard between the wickets for singles and doubles besides playing conventional cricket shots by surgically dissecting the gaps all around the field.
Swann also lauded Virat's statement in the post-match presentation where the Indian skipper indicated that he might open regularly with Rohit in T20I cricket.
The former English International stated that Virat Kohli's statement showed the clarity of his mind. He also reckoned that if Virat opens with Rohit and if he plays his natural game will allow the middle-order to play freely.
"What he said in the post match interview there was very honest and brilliant actually. If he is at the top, him or Rohit scoring runs gives the rest of the batting unit a lot of freedom to bat without any pressure and play more fluently," said Graeme Swann on Star Sports.
"And that means, Virat understands that. If he is around and playing his natural game, not trying to manufacture things, he just bats and bats his own game. The team is better for it. All the other youngsters can feed off that," Swann added.
Speaking of Virat Kohli's numbers in the five-match series, the Indian captain ended up with 231 runs at an average of 115.5 and a strike-rate of 147.13 with three half-centuries. Needless to say that he was adjudged the 'Player of the Series'.
Also Read- No Amount Of Praise Is Enough For Virat Kohli The Batsman And Captain: Parthiv Patel