Mohammed Siraj's journey to international cricket is definitely not easy after what he went through his life and having lost his father while he was on the Australia tour was the toughest period of his life.
Siraj once again stood India's hero at Lord's, where picked a match-haul of eight wickets as India won at the historic venue after a span of seven years. In the second innings, Moeen Ali and Jos Buttler were building a crucial partnership to force a draw in the final session but Siraj got the wickets of Ali and Sam Curran to bring back India into the game.
Later Siraj got the wicket of Buttler, England's last recognised batsman before he knocked off James Anderson to hand India a 151-run win in the second Test.
Mohammed Siraj way to India's Test team
Having made his debut in T20I in 2017, Siraj played limited white-ball matches and was sidelined from the Indian team for more than a year. With consistent performances for India A team, Siraj earned his maiden call in India's Test squad to tour Down Under.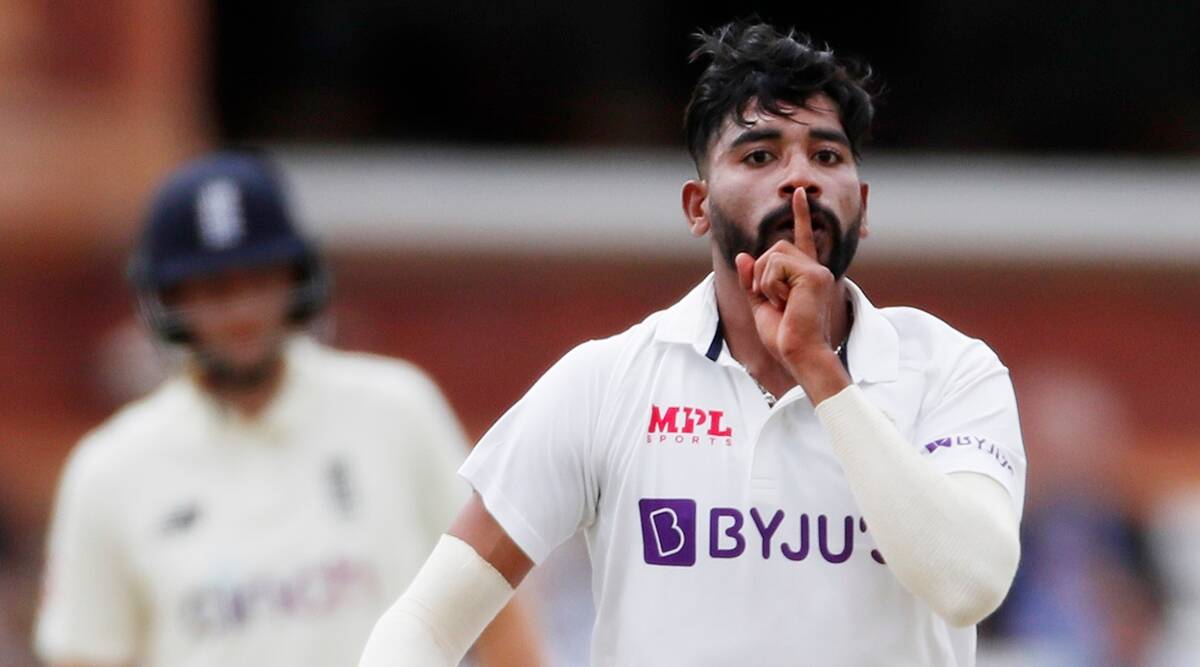 But even before the Hyderabad bowler could make his Test debut, he received the shocking news of his father's demise and was very touched with it but yet he came against the odds and turned as India's unexpected hero at Gabba.
Indian players couldn't see Mohammed Siraj when he lost his father because of tight security
In a book, titled 'Mission Domination: An Unfinished Quest' written by senior journalists Boria Majumdar and Kushan Sarkar, behind the scenes during the historic series win against Australia have been covered.
According to the book, there were cops fielded outside the players' room amid the COVID-19 pandemic and because of that they couldn't console Siraj while he was broken but his teammates communicated with him through phone calls.  
"Siraj had lost his father during the statutory period of 14 days hard quarantine in Australia in November. What this meant was that none of his teammates could even go to his room to give him a shoulder to cry on. At the time there were cops outside every room just in case the Indians tried to violate protocol. They were being guarded as prisoners who could export Covid to Australia!" an excerpt from the book mentioned.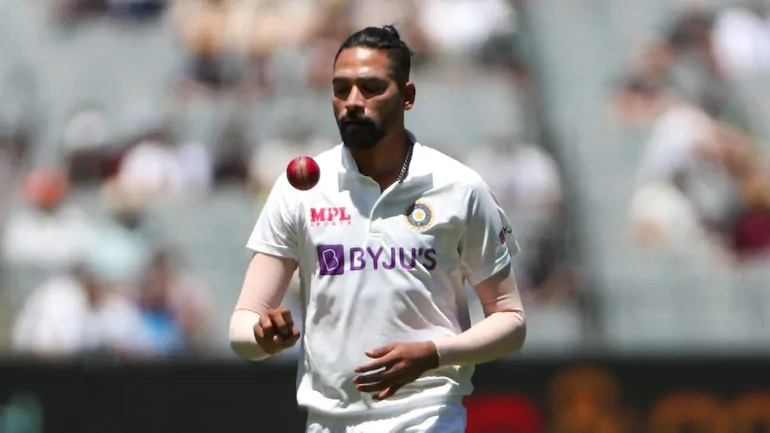 "As a result, his teammates were on video calls with him all day and were concerned he wouldn't do something drastic or damaging to himself. Only the physio could go to his room to treat him, and Nitin Patel used the window to go and console the young man who was in mourning," an excerpt from the book stated.
Siraj was seen breaking into tears when India's national anthem was played at Sydney Cricket Ground but the bowler shattered the catastrophe from his mind and led India's inexperienced bowling unit after senior bowlers were benched due to various injuries.
Siraj decimated the Australians as picked his maiden five-wicket haul with the figures of 5/73 in the second innings, his wickets included the likes of Steven Smith and Marnus Labuschagne. India won the series 2-1 to retain the Border-Gavaskar trophy.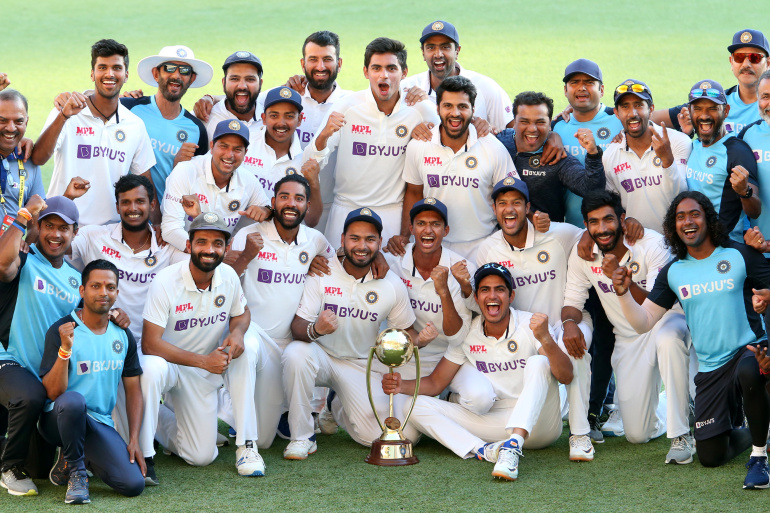 "Mohammed Siraj broke down on multiple occasions, which is only natural but never gave up. He was steadfast and resolute. He wanted to fulfil his father's wish of doing his best for India and when the opportunity came his way at the MCG on the huge occasion of the Boxing Day Test, he just did not want to let it go."

'I was telling myself that I had done nothing worthwhile in the white-ball games. And here are the same batsmen — Travis Head and Marnus Labuschagne, who I had bowled to and had success against while playing for India A. Then why couldn't I do so at this stage? I had to. There was no turning back'."
Also Read: In My Opinion, Mohammed Siraj Is Player Of The Match Of Lord's Test, Says Aakash Chopra