IPL 2021 is set to commence next month and enthral Indian cricket fans. The 14th edition of IPL will start on April 9, 2021, with the first match between Mumbai Indians and Royal Challengers Bangalore at MA Chidambaram Stadium in Chennai. In IPL 2021, only six venues have been finalized to host all the matches. No team will have the home advantage in any games during the group stage in IPL 2021. The tournament will conclude with the final match on May 30, 2021.
IPL is a cash-rich tournament where players earn a lot of money. IPL 2021 auction witnessed franchisees shelling out crores of money to buy their favourite players. Chris Morris emerged out as the biggest buy-in IPL history after he was purchased by Rajasthan Royals for Rs. 16.25 crore. While many players bag big-IPL contracts from franchisees, there are also few players who do not get value according to their worth and performance. Here we look at the 5 most undervalued players in IPL 2021.
Shreyas Gopal- 20 Lakh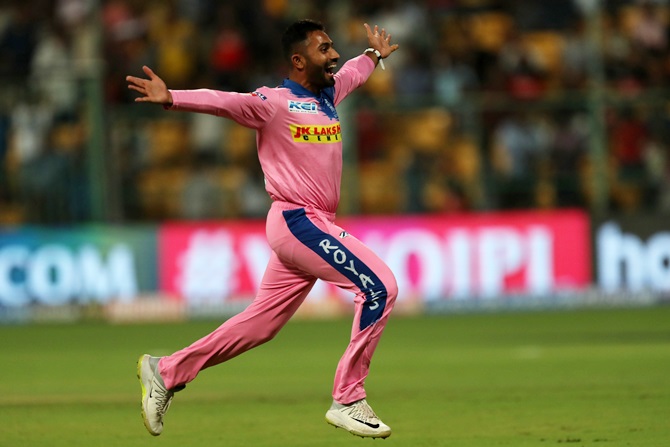 Shreyas Gopal plays for Rajasthan Royals and he has an IPL contract of Rs. 20 lakh with the team. Gopal is an all-rounder, an effective leg-spinner, and a reliable middle-order batsman. He has been part of Rajasthan Royals since IPL 2014. In IPL 2019, he grabbed 20 wickets in 14 games, with a hat-trick against Royal Challengers Bangalore. In IPL 2020, he scalped 10 wickets in 14 games for the Rajasthan Royals. Even after playing so many seasons for Rajasthan Royals, Gopal has an IPL contract of Rs. 20 lakh. So Shreyas Gopal is an undervalued player in IPL 2021.