The Board of Control for Cricket in India (BCCI) has released the final list of players that will go under the hammer in the upcoming IPL auction.
As many as 1114 players had registerer themselves for the 2021 edition of the Indian Premier League auctions, out of which 292 were shortlisted following the list of submissions by each of the eight franchises.
One of the biggest surprises from the list has been the absence of former Indian World Cup-winner and fast bowler S Sreesanth.
S Sreesanth, who has previously represented teams like Kings XI Punjab and Rajasthan Royals, was a regular part of the Indian Premier League in the first six seasons.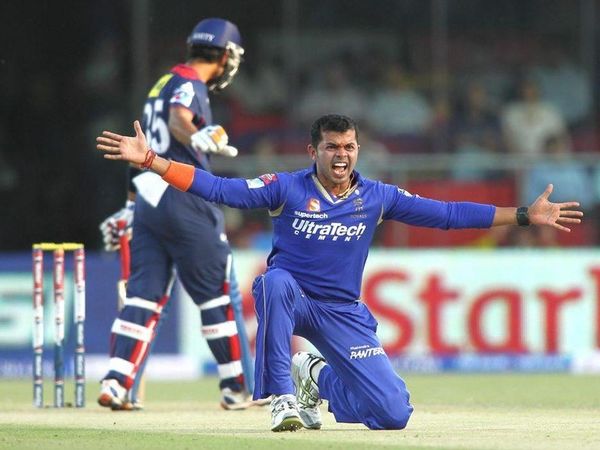 He was, however, embroiled in the 2013 IPL spot-fixing scandal alongside two other Rajasthan Royals teammates Ajit Chandila and Ankeet Chavan.
The BCCI immediately placed a life ban on S Sreesanth. In 2015, however, all three were acquitted by the Supreme Court. Then in 2019, the life ban was reduced to just seven years by Ombudsman, Justice (Retd.) DK Jain.
The ban ended in August 2020 and Sreesanth made his comeback to domestic cricket this season where he participated in the Syed Mushtaq Ali T20 Trophy for Kerala.
Meanwhile, Sachin Tendulkar's son Arjun Tendulkar has found a place in the list of players that will go under the hammer on February 18. His base price is Rs 20 Lakh.
Champion Indian Test cricketer Cheteshwar Pujara has also found a place in the shortlisted candidates' list. The Saurashtra batsman, who last featured in the IPL way back in 2014, is available for Rs 50 Lakh.
Also Read: India vs England 2021: Very Well Aware That Virat Kohli And India Can Respond Strongly – Joe Root