On Tuesday (27th April) night, Delhi Capitals (DC) and Royal Challengers Bangalore (RCB) met in a thrilling game at Ahmedabad, which was the 22nd match of the IPL 2021.
Delhi Capitals captain Rishabh Pant chose to field first after winning the toss. While RCB scored 171/5 (20 overs) in the first innings, DC were only one short from RCB's first innings total as they scored 170/4 (20 overs).
In the first innings of this match, while Rajat Patidar (31) and Glenn Maxwell (25) handled the middle overs after the in-form RCB openers were dismissed cheaply, AB de Villiers smashed for 75 not out off 42 balls (3 fours and 5 sixes) to help his team to manage the challenging first innings total.
In reply, captain Rishabh Pant (58 not out off 48 balls; 6 fours) and Shimron Hetmyer (53 not out off 25 balls; 2 fours and 4 sixes) batted brilliantly that helped Delhi Capitals to fight in that chasing. In the final two balls of the match, while DC needed 10 runs to win, skipper Pant hit two consecutive fours to Mohammed Siraj but just failed to manage the win.
IPL 2021: Participating Teams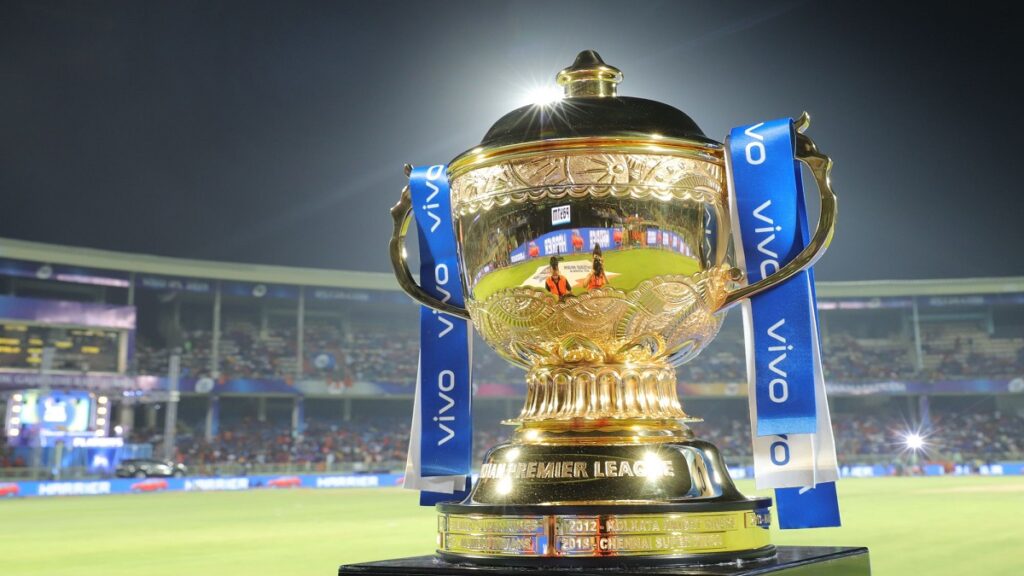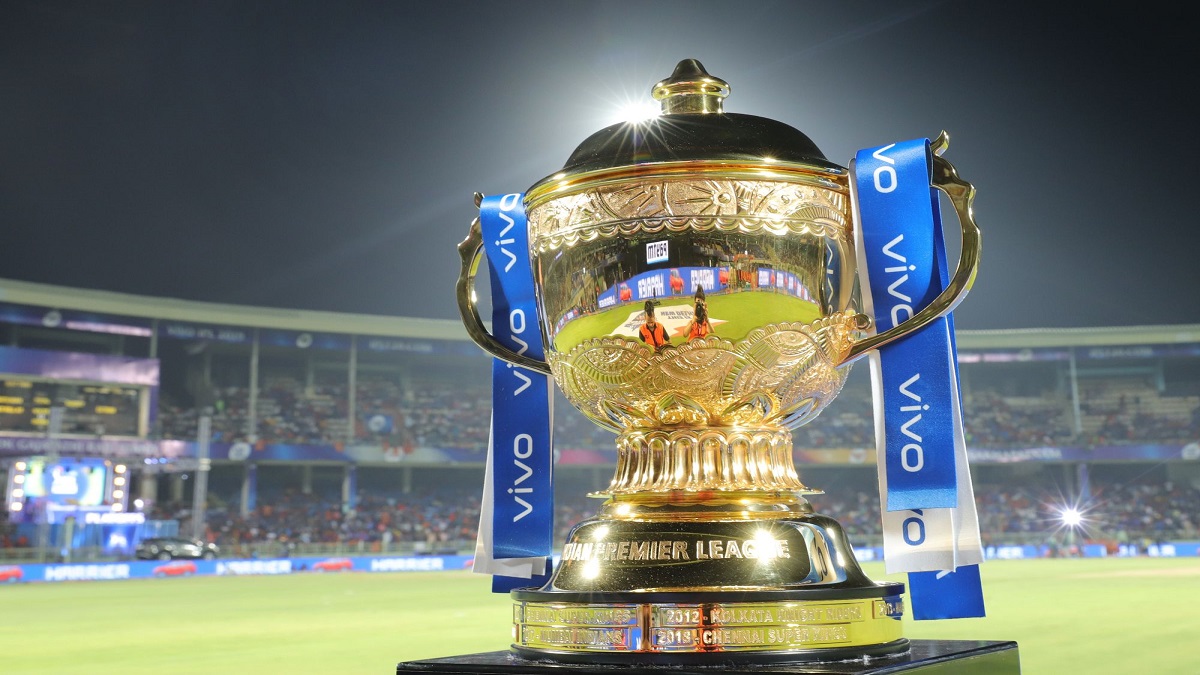 Chennai Super Kings (CSK), Delhi Capitals (DC), Mumbai Indians (MI), Kolkata Knight Riders (KKR), Punjab Kings (PBKS), Rajasthan Royals (RR), Royal Challengers Bangalore (RCB) and SunRisers Hyderabad (SRH).
IPL 2021: Updated Points Table
| | | | | | | | |
| --- | --- | --- | --- | --- | --- | --- | --- |
| Rank | Team | Matches | Won | Lost | Tied/No Result | Net Run Rate | Points |
| 1 | RCB | 6 | 5 | 1 | 0/0 | +0.089 | 10 |
| 2 | CSK | 5 | 4 | 1 | 0/0 | +1.612 | 8 |
| 3 | DC | 6 | 4 | 2 | 0/0 | +0.269 | 8 |
| 4 | MI | 5 | 2 | 3 | 0/0 | -0.032 | 4 |
| 5 | KKR | 6 | 2 | 4 | 0/0 | -0.305 | 4 |
| 6 | PBKS | 6 | 2 | 4 | 0/0 | -0.608 | 4 |
| 7 | RR | 5 | 2 | 3 | 0/0 | -0.681 | 4 |
| 8 | SRH | 5 | 1 | 4 | 0/0 | -0.180 | 2 |
Current Orange Cap Holder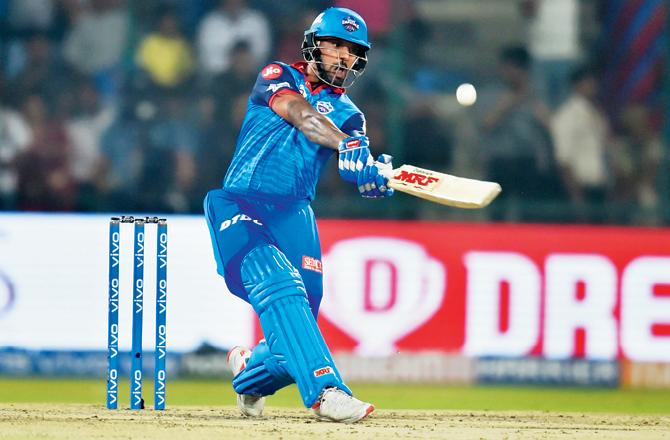 IPL 2021: Top 10 Most Runs
| | | | | | | | |
| --- | --- | --- | --- | --- | --- | --- | --- |
| Rank | Player (Team) | Matches (Innings) | Runs | Highest Score | Average | Strike Rate | 100s/50s |
| 1 | Shikhar Dhawan (DC) | 6 (6) | 265 | 92 | 44.16 | 140.21 | 0/2 |
| 2 | KL Rahul (PBKS) | 6 (6) | 240 | 91 | 48.00 | 129.03 | 0/3 |
| 3 | Glenn Maxwell (RCB) | 6 (5) | 223 | 78 | 44.60 | 145.75 | 0/2 |
| 4 | Faf du Plessis (CSK) | 5 (5) | 214 | 95* | 71.33 | 138.96 | 0/2 |
| 5 | Jonny Bairstow (SRH) | 5 (5) | 211 | 63* | 52.75 | 141.61 | 0/2 |
| 6 | AB de Villiers (RCB) | 6 (5) | 204 | 76* | 68.00 | 174.35 | 0/2 |
| 7 | Rohit Sharma (MI) | 5 (5) | 201 | 63 | 40.20 | 130.51 | 0/1 |
| 8 | Devdutt Padikkal (RCB) | 5 (5) | 188 | 101* | 47.00 | 154.09 | 1/0 |
| 9 | Prithvi Shaw (DC) | 6 (6) | 187 | 72 | 31.16 | 153.27 | 0/2 |
| 10 | Sanju Samson (RR) | 5 (5) | 187 | 119 | 46.75 | 143.84 | 1/0 |
Current Purple Cap Holder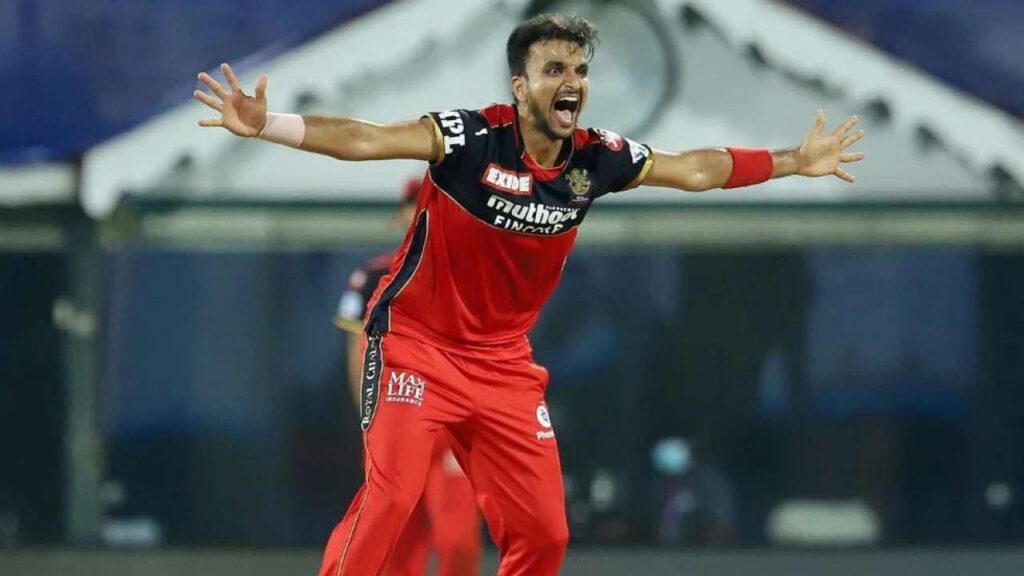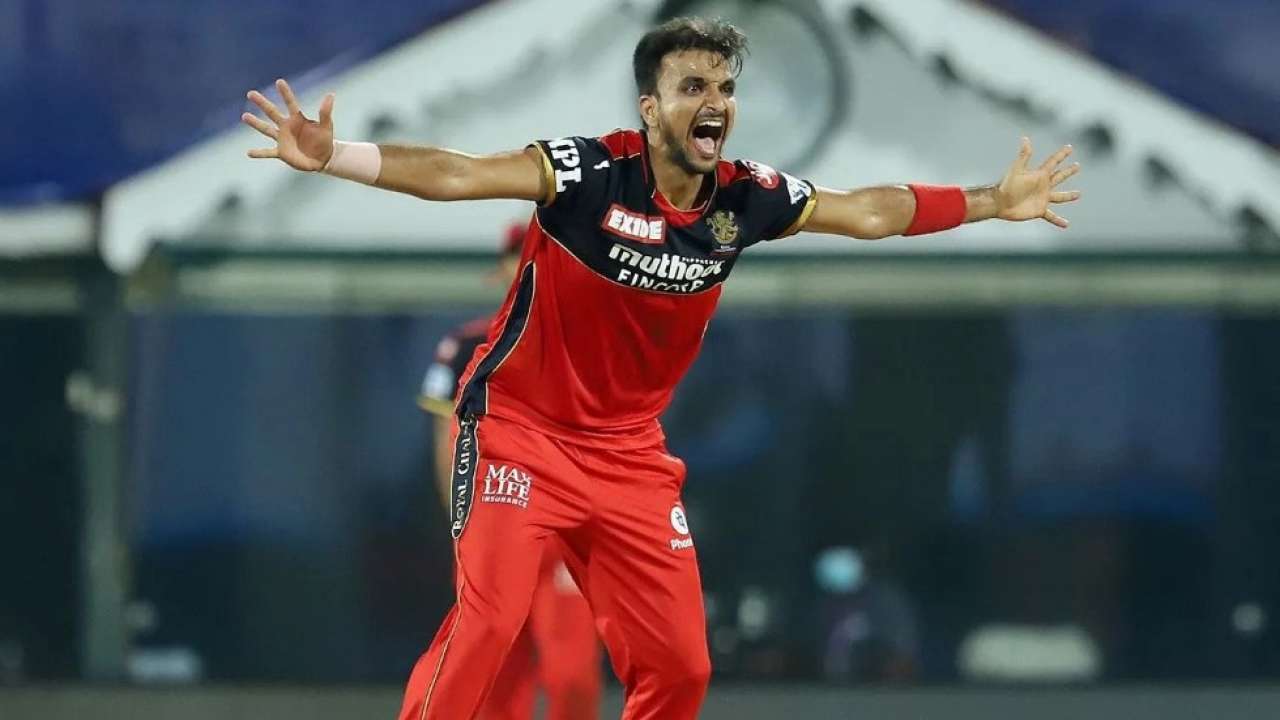 IPL 2021: Top 10 Most Wickets
| | | | | | | | |
| --- | --- | --- | --- | --- | --- | --- | --- |
| Rank | Player (Team) | Matches (Innings) | Wickets | BBI | Average | Economy Rate | 4wks/5wks |
| 1 | Harshal Patel (RCB) |  6 (6) | 17  | 5/27  |  12.00 | 8.50  | 0/1  |
| 2 | Avesh Khan | 6 (6) | 12 | 3/32 | 13.41 | 7.31 | 0/0 |
| 3 | Rahul Chahar (MI) | 5 (5) | 9 | 4/27 | 15.22 | 6.85 | 1/0 |
| 4 | Chris Morris (RR) | 5 (5) | 9 | 4/23 | 18.00 | 9.00 | 1/0 |
| 5 | Deepak Chahar (CSK) | 5 (5) | 8 | 4/13 | 16.87 | 7.94 | 2/0 |
| 6 | Prasidh Krishna (KKR) | 6 (6) | 8 | 3/30 | 25.87 | 9.00 | 0/0 |
| 7 | Mohammed Shami (PBKS) | 6 (6) | 7 | 2/21 | 24.14 | 7.68 | 0/0 |
| 8 | Varun Chakaravarthy (KKR) | 6 (6) | 7 | 2/32 | 26.42 | 7.70 | 0/0 |
| 9 | Arshdeep Singh (PBKS) | 6 (6) | 7 | 3/35 | 21.42 | 8.18 | 0/0 |
| 8 | Chetan Sakariya (RR) | 5 (5) | 7 | 3/31 | 23.71 | 8.30 | 0/0 |
Note: BBI – Best bowling in an innings