Last Update on: February 20th, 2021 at 10:15 pm
Stay up-to-date with the latest teams!
Join our Telegram channel and never miss a single lineup change post-toss. 🔄📢

IPL auction 2021 witnessed a total of 292 players going under the hammer for 61 available slots. After the auction, 57 players found their places in different franchises. Chris Morris (Rs. 16.25 crore), Kyle Jamieson (Rs. 15 crores) and Glenn Maxwell (Rs. 14.25 crore) came out as a few big purchases during IPL auction 2021. A total of 125 overseas players were shortlisted for auction by BCCI. Out of these, only 22 were bought by franchises while 103 overseas players went unsold.
Out of the unsold overseas players' category, some cricketers should have been picked up by the buyers. There were many talented cricketers who comprise of great excellence with the ball and the bat. Here we take a glance at five such overseas players who should have been picked by the franchises in the IPL auction 2021.
IPL 2021 Auction: 5 Overseas Players Who Should Have Been Picked
Jason Roy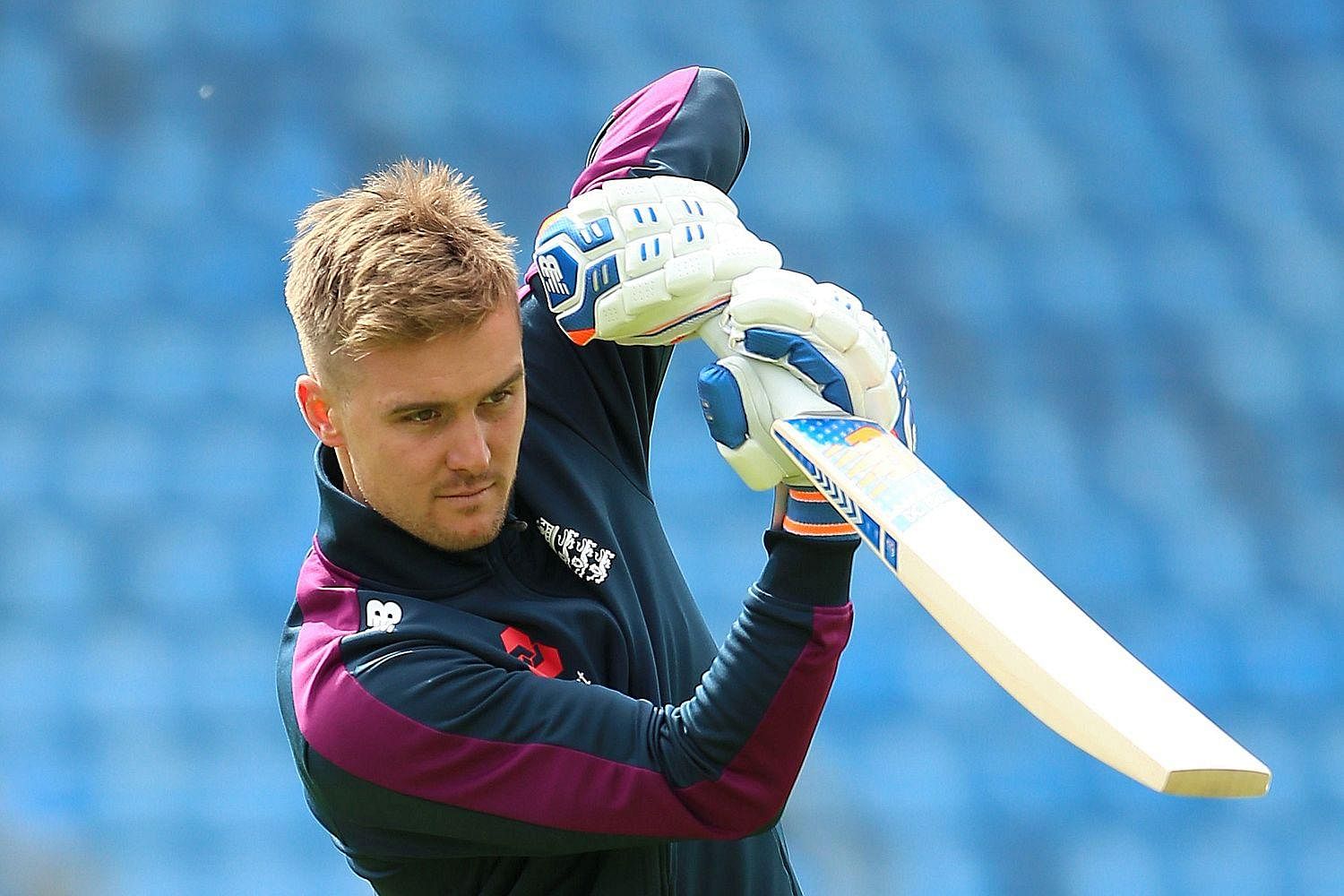 Hard-hitting opening batsman Jason Roy went unsold in IPL auction 2021 after no franchises showed any interest in him. The English batsman had a base price of Rs. 2 crores in the IPL 2021 auction. Jason Roy has the ability to hit long shots as an opener with a great strike rate.
He played in IPL 2017 and IPL 2018. In all, he played 8 matches in the two editions, scoring 179 runs at an average strike rate of 133+. The 30-year-old right-handed batsman has great stats in his T20I career. He has played 38 matches scoring 890 runs at a strike rate of 144+. He has also smashed five half-centuries in T20Is.
Shaun Marsh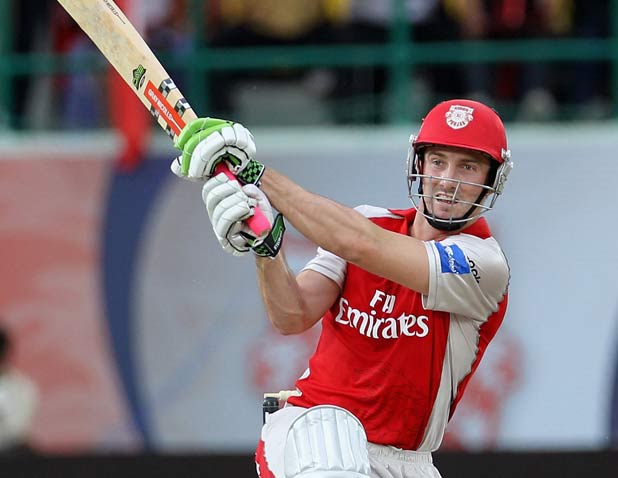 Shaun Marsh, who went unsold at Rs. 1.5 crore base price, has a great experience in Indian Premier Leagues. The Australian batsman played for Kings XI Punjab from IPL 2008 to IPL 2017. The left-handed batsman has featured in 71 matches, scoring 2477 runs at an average of 39.95. He has smashed 20 fifties in his IPL career, along with one hundred. With such a long experience in IPL, Shaun Marsh should have got a buyer in IPL 2021 but looks like fate was not in his favour.
Carlos Brathwaite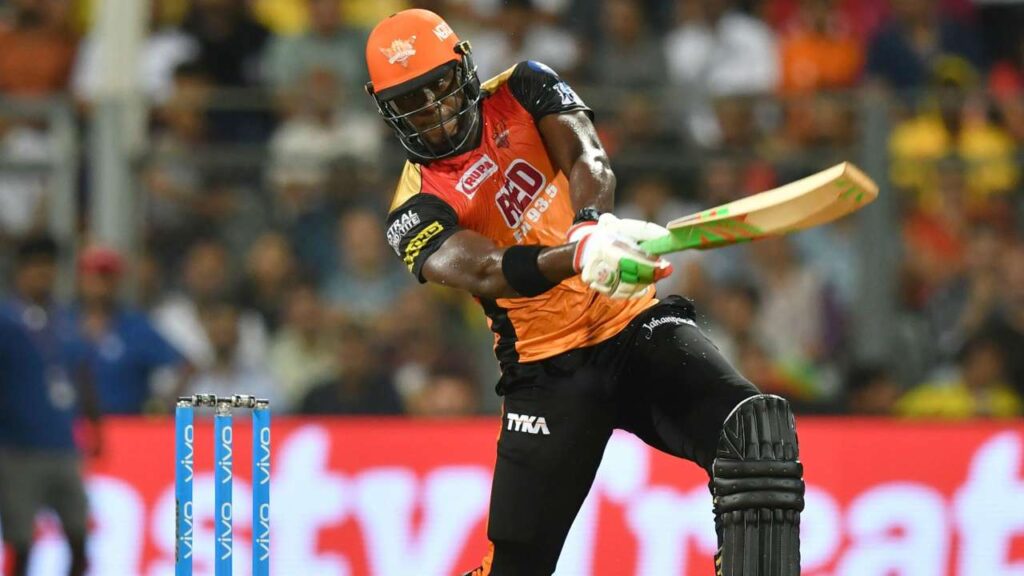 Carlos Brathwaite getting unsold in IPL auction 2021 was a surprising thing. The West Indies all-rounder has not played many matches in IPL so far, but he has the ability to hit big shots and dominate batsmen with his pace bowling. The 32-year-old cricketer had a base price of Rs. 50 lakh in the auction, but no franchises showed any interest in picking him up.
Carlos Brathwaite was part of Delhi Daredevils in IPL 2016 and 2017 and later moved to Sunrisers Hyderabad in IPL 2018. He later played for Kolkata Knight Riders in IPL 2019. In 16 IPL matches, the right-handed batsman has scored 181 runs along with 13 wickets in his tally. Brathwaite has a great strike rate of 163+ in batting and comes as a superb advantage at the lower middle-order position.
Corey Anderson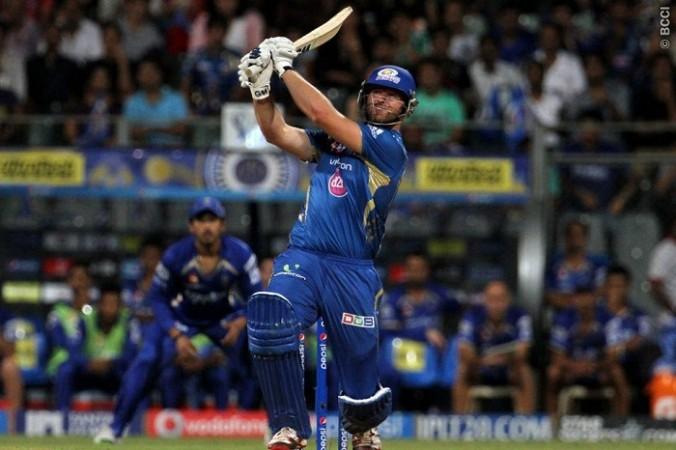 Left-handed batsman Corey Anderson is another player who should have been picked in IPL auction 2021.  The 30-year-old had a base of Rs. 75 lakh in IPL auction 2021, however, no franchises showed any interest in picking him. Corey Anderson was active in the Indian Premier League in four seasons- IPL 2014, IPL 2015, IPL 2017 and IPL 2018.
The New Zealand batsman helped Mumbai Indians to qualify for playoffs in IPL 2014 when the team needed to chase 190 runs in just 14.3 overs. Batting at no.3, Anderson hit a sensational 44-ball-95 knock. So far in IPL, Anderson has played 30 matches scoring 538 runs at a strike rate of 127+. In 31 T20Is, Anderson has a better strike rate of 138+. At just Rs. 75 lakh price in the auction, Corey Anderson was a great choice for franchises.
Alex Hales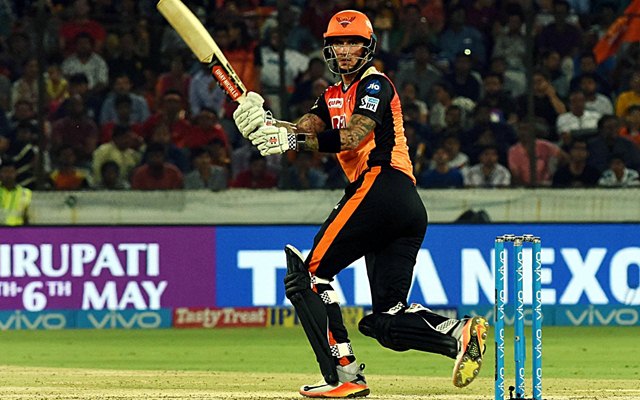 English cricketer Alex Hales, who had a base price of Rs. 1.5 crore in IPL auction 2021, was another overseas player who went unsold and should have been picked. The right-handed batsman is very active in foreign domestic T20 leagues like Big Bash League, Caribbean Premier League, Bangladesh Premier League and Pakistan Super League.
He played for Sunrisers Hyderabad in his only IPL tournament in 2018, scoring 148 runs in 6 matches. The 32-year-old Hales has played 60 T20I matches, hitting 1644 runs at a strike rate of 136+. He was one of the deserving overseas players in IPL auction 2021, but could not bag a contract with any franchise.
For all the Cricket News and Latest Cricket Updates, follow Cricketaddictor.