There are a lot of well-loved sports around the world. Among these is cricket, a popular sport played between two amazing teams who take turns in batting and bowling the ball. Among the popular teams that players love are England and Australia which are set to face each other in a series of matches again.
The English and Australian teams are currently exerting their best efforts for their upcoming Ashes series. With their impressive performances over the years, fans look forward to how intense the matches can get.
As a result, many sports fans place their bets on their favourite teams and use their bonuses similar to how gamblers use their casino bonus for a better playing experience. Whether they win their bets or not, what matters is that fans get to be a part of the matches.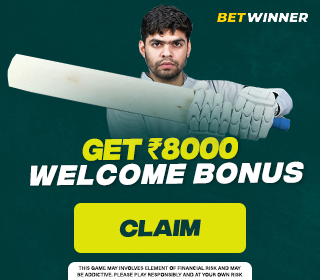 Aside from fans, the members of each team are also excited about seeing what may transpire. In line with this, English team captain Joe Root says that the upcoming tour will also define his legacy as a captain.
Joe Root's background
Joe Root is the English captain known for having recorded the most Test victories during his captaincy. Aside from that, he is also set to break Sir Alastair Cook's record of 59 matches as he  already played 56 Test matches.
Four years ago, Root led England to a 4-0 victory against Australia. This is the third time that it has happened for the team since the first one happened in the 1986/87 season and the most recent one took place in the 2010/11 season.
His thoughts
For the upcoming tour, Root shares his thoughts about how this upcoming series will define his captaincy. He says, 'Of course it will define my captaincy, I'm not naive enough to think it won't. If you look how hard it's been for English captains and English teams (to win in Australia) over the years, it has been something which doesn't happen very often'.
'But what a great opportunity. I'm very excited about it and can't wait for the series to get going. You look at some of the players, some of the individuals, some of the performances guys have put in. The senior guys have done it time and time again and the junior guys have shown glimpses of what they can do and their potential'.
He also added that he is an Ashes player and he wishes to live in the history of this great rivalry between the two teams.
About the upcoming tour
The Ashes tour consists of five Test matches. Here is a closer look at the schedule of the upcoming matches.
December 8 to 12 at The Gabba
December 16 to 20 at Adelaide Oval
December 26 to 30 at Melbourne Cricket Ground (MCG)
January 5 to 9 at Sydney Cricket Ground (SCG)
January 14 to 18 (to be confirmed)
These are just some facts that fans would have to know about the upcoming Ashes tour and how Joe Root feels about it. By knowing how important it is for him, punters can be more eager to place in their bets and use prize boosters that are similar to a casino bonus so they can win bigger prizes!