Venkatesh Prasad was in a murderous mood on Twitter as a Pakistani fan tried to troll him for his tweet featuring Aamer Sohail and the 1996 World Cup incident. This was in reference to the hilarious Rahul Dravid ad in which an irate Dravid goes on a rampage in a traffic jam, proclaiming himself to be the goon of Indiranagar, Bengaluru.
Prasad, the former India bowler, who was a constant feature in the Indian team in the mid-90s-2001, formed a lethal opening bowling pair in ODIs with statemate Javagal Srinath. One of the most replayed moments of his career has been his on-field fight with Pakistan's Aamer Sohail during the 1996 World Cup in his backyard Bengaluru.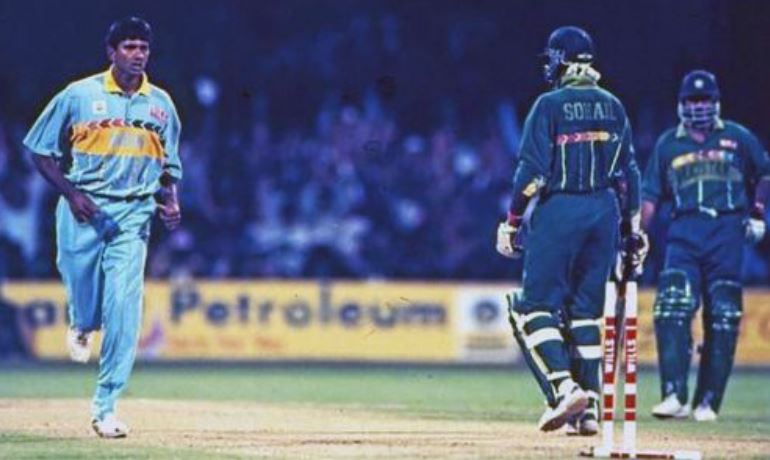 It was the quarter-final of the World Cup and India had batted first. Thanks to Navjot Sidhu's 93 and Ajay Jadeja's blasting 45, India reached 287/8 in 50 overs. Aamer Sohail was also captaining the Pakistan team in absence of Wasim Akram, who pulled out of the match before the toss due to an injury.
Pakistan in reply got off to a flyer with Sohail and opening partner Saeed Anwar hammering the Indian bowling to all parts of the ground. They added 84 runs in 11 overs before Anwar fell to Srinath, but Sohail continued to smash Indian bowlers.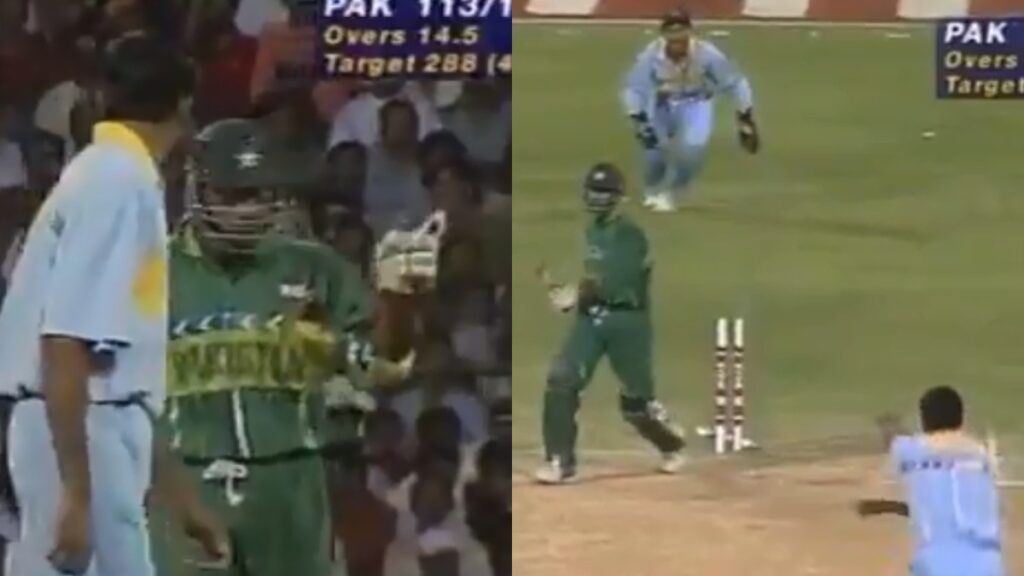 He hit Prasad for a four towards point and then sledged the bowler pointing towards him and mouthing that the next ball will also go there. However, an amped-up Prasad bowled the next ball full and it uprooted his off-stump, leading to Prasad giving one of the best send-offs to Sohail, which is still shown in highlight packages all over the world.
Pakistani Fan Says Aamer Sohail's Wicket Was Venkatesh Prasad's Only Achievement, Prasad Hits The Fan Where It Hurts The Most  
Venkatesh Prasad posted the photo of the incident on his Twitter going with the 'Indiranagar ka Gunda hun main' hashtag which was trending in India. A Pakistani fan tried to troll Prasad by calling it the only achievement in the tall bowler's career.
Prasad only achievement in his career 😜😁😁

— Najeeb ul Hasnain (@ImNajeebH) April 11, 2021
However, Venkatesh Prasad, known for his calm demeanor, came back with s slam dunk reply and hurt the Pakistani fan where it hurt the most. He invoked the painful memories of the 1999 World Cup encounter, where India managed just 227/6 runs, and then Prasad took five wickets (5/27) to keep Pakistan 180 runs, making it their third loss in three World Cups to India.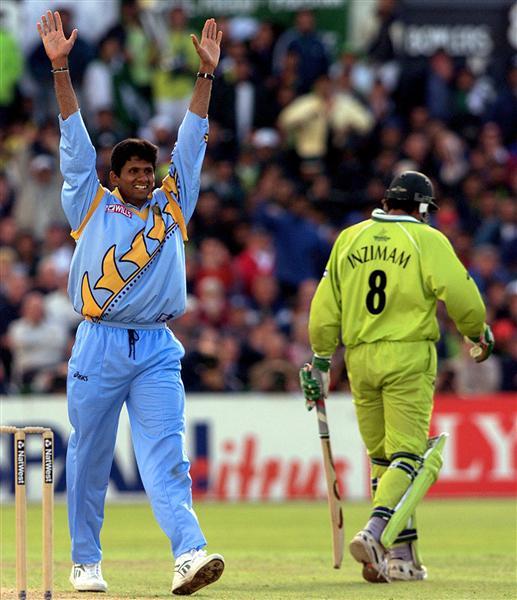 "Nahi Najeeb Bhai. Had reserved some achievements for later. In the very next World cup in Eng in 1999 , took 5/27 at Manchester against Pakistan and they were unable to chase 228. God bless you," Prasad tweeted.
Nahi Najeeb Bhai. Had reserved some achievements for later. In the very next World cup in Eng in 1999 , took 5/27 at Manchester against Pakistan and they were unable to chase 228. God bless you.

— Venkatesh Prasad (@venkateshprasad) April 11, 2021