The 2024 edition of the T20 World Cup could see as many as 20 teams participating in the quadrennial event as the ICC aims to expand the game to the global level.
According to a report published in ESPNCricinfo, the ICC understands that for the game to go global it needs to integrate more countries into the system which means that they will allow more and more teams to participate in future ICC events.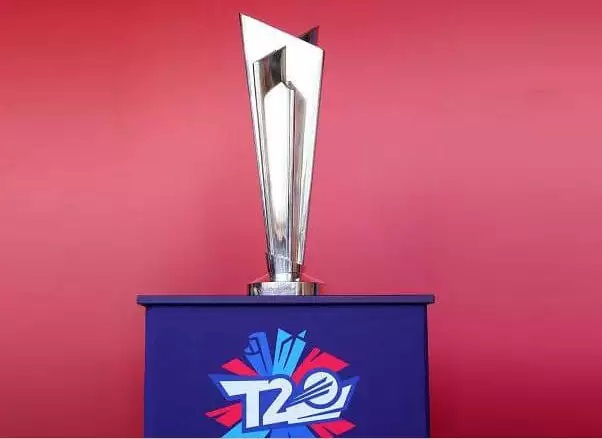 The governing body is of the view that the T20 format is the best format to take the game to uncharted territories as it is easier for countries to adapt to the format as compared to Test or ODIs and that the gulf between them and the other countries will be lesser.
This, however, a stark change in the attitude of the ICC, who, in the last decade or so, has consistently reduced teams' participation in the 50-over World Cup.
"The ICC has long seen the T20 format as a vehicle for the game's expansion and there has been previous talk of such an expansion. The ICC have already confirmed their plans to increase the number of teams in their women's competitions," the report said.
"It is, perhaps, the move to increasing the number of teams in the 50-over World Cup which provides the most revealing insight into the changing mood of the ICC. In recent years, the ICC cut the number of teams in the 50-over World Cup (from 16 in 2007 to 14 in 2011 and 2015 and 10 in 2019) arguing that broadcasters preferred the streamlined format with the probability of fewer one-sided games," it added.
Meanwhile, the report has also claimed that the BCCI has echoed ECB's thoughts of pushing the game's participation into the Olympics but the game's governing body in India is in no mood to crossroads with Indian Olympic Association, which is a government-run organization, unlike the privately-owned BCCI.
"It is understood that the subject of the Olympics was raised at a recent CEC meeting by the ECB's Tom Harrison. The BCCI have also recently signalled their desire for involvement, albeit with the caveat that they will not tolerate interference from the Indian Olympic Association," the report further stated.
Also Read: There Should Not Be Any Problem – Madan Lal On Returning Women's Coach Ramesh Powar Working With Mithali Raj