Pakistan all-rounder Shadab Khan seems to be in the midst of yet another controversy after a Dubai-based woman named Ashreena Safia has alleged the flamboyant all-rounder of blackmailing and threatening underage girls.
This isn't the first instance that such an allegation has been put up against Shadab. The 23-year-old seems to have a tryst with controversies as previously too, he has been surrounded by allegations that involved blackmailing and cheating on young and underage girls.
 Just days after a woman accused Pakistan spinner Yasir Shah of being involved in the rape of a young girl in Pakistan, allegations have risen to fire against Shadab and it is beyond understanding as to what Pakistan Cricket Board (PCB) has been doing all this while.
While Yasir is currently absconding from the law enforcement agencies in Pakistan, Shadab Khan is in Australia, contesting in the Big Bash League. In an interview with Cricketaddictor, Ashreena spoke on how Shadab met her online back in 2019 and has since gone on to blackmail, dupe and threaten young and underage girls with their nude images.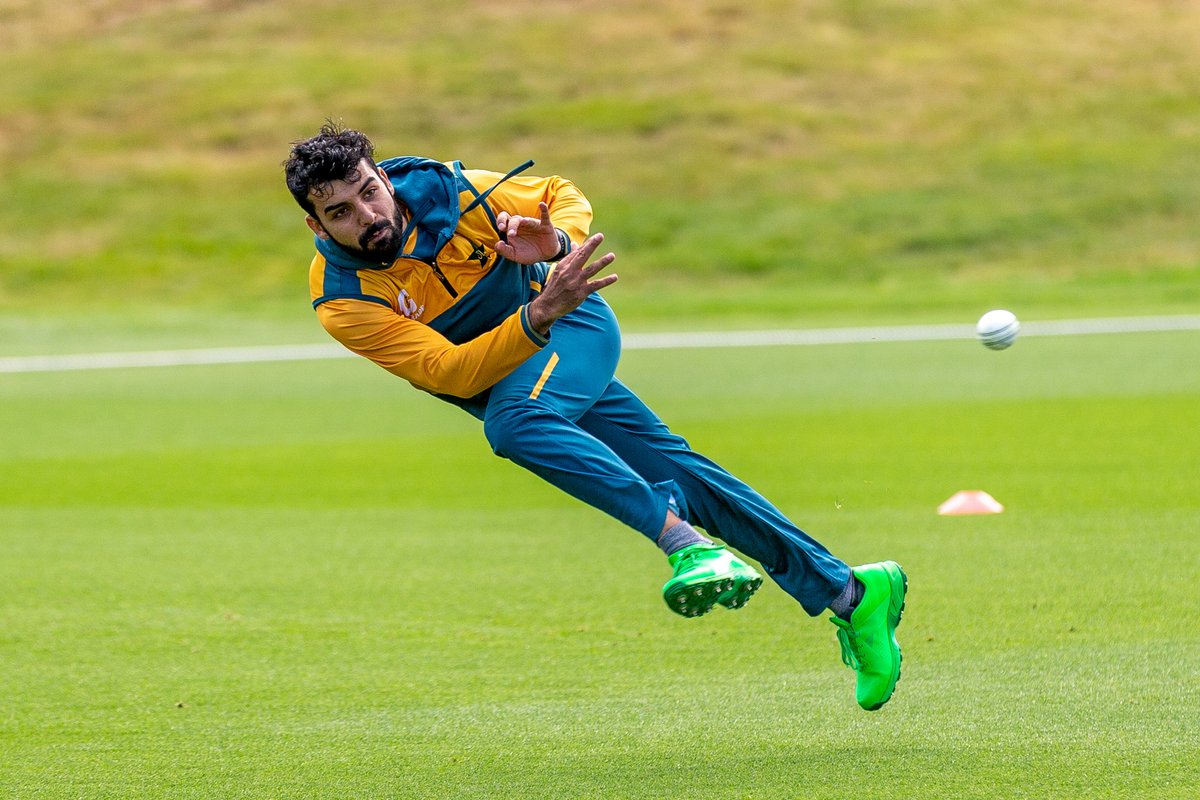 As per Ashreena, "At first instance, Shadab Khan met me on Instagram back in 2019. He does this through his multiple fake accounts and fan pages present on social media wherein he approaches young girls and flattens them with his position and power."
"Shadab called me to England in 2019 ahead of the ICC 2019 ODI World Cup and I accompanied the Pakistan Cricket Team throughout the World Cup. I met a lot of young Pakistan players who were a part of the World Cup squad and they used to be regular faces when Shadab and I went for dinner dates and that's when Shadab and I started dating," Ashreena further added.
"After dating each other for a few months, Shadab started behaving weirdly and I got to know about his other affairs too that he had been carrying on with the multiple social media accounts. This caused a huge rift between me and Shadab and things derailed from thereon," Ashreena stated.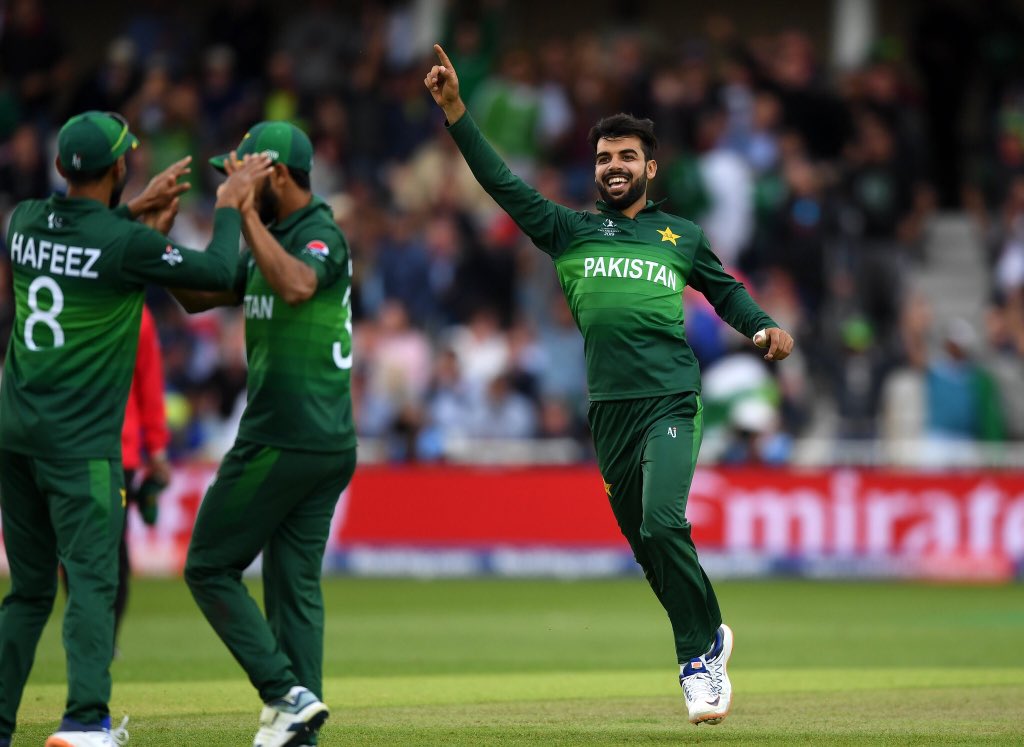 Things went from bad to worse for Ashreena and Shadab and the former finally took the call of parting ways. However, that's when the evil side of Shadab crept in as he started blackmailing Ashreena of posting her nudes online and threatening her to stay quiet about the relationship.
However, Ashreena wasn't the one to be taken aback by such threats and she kept asserting to Shadab that he will either have to mend his ways or bear the brunt of being exposed in public.
When Shadab didn't oblige, Ashreena had no other option but to come up publicly with proof that Shadab and Ashreena had been dating for a while as she came up with an Instagram post revealing the intricacies of the chat between the couple back in February 2020.
Shadab Khan In Hot Water
As per Ashreena, "After I made things public and Shadab found himself in hot water, he put in efforts to mend things. As COVID struck and the cricketing world came to a standstill, Shadab contacted me and apologized for his previous behaviour and we started dating each other once again."
"Once again, when the cricketing corridors opened and the Pakistan Cricket Team started travelling, Shadab was back to his old antics wherein he would message young girls through his fake social media accounts and fan pages and ask them to either fulfil his desires or bear the brunt of his power and position," Ashreena further added.
"Shadab took things to the next level this time as apart from threatening me of leaking my nudes on social media, he has threatened to take away my platform. As a social media influencer, I have 160K + followers and I make money through my Instagram."
"Because of his fame, he's messaged multiple fan pages to report me as well as his friends to have my account deleted so I can be silenced which is taking advantage of his power because my truth deserves to be said," Ashreena said.  
This is when the lady from Dubai decided to put things to bed and speak up in public. Recently, Ashreeena came up with a string of Instagram posts wherein it can be seen how Shadab used to speak to young girls and dupe them. 
Once done with satisfying his desires, he would either dump young girls or threaten them of leaking their nude pictures on social media and making their lives miserable using his position and power. You can watch the Instagram posts below:
View this post on Instagram
View this post on Instagram
Upon receiving support from Indian media and some brave Pakistan journalists, Ashreena brought the matter to light and she is rather shocked and sad to learn how many young girls have fallen under Shadab's whip and succumbed to the pressures of being sexually exposed online.
This is the second time that Shadab has found himself amidst such allegations. Last year too, Ashreena raised her voice for the injustice served on her and many other young girls' part and her cry for help was widely accepted in the Pakistan media and across borders in India too.
However, it is sad to know that neither the Pakistan Cricket Board nor the Pakistan law enforcement agencies tried to investigate the claims made against their hero. On the contrary, he was promoted as the vice-captain of the Pakistan team that represented the country in the ICC T20 World Cup 2021 in the UAE.
Ashreena has been receiving messages of acknowledgement from girls around the Globe as to how Shadab has caused the same hurt to so many young girls and women in Pakistan and abroad.
As per Ashreena, "I can not tell you the number of girls who have messaged me about the issue and how Shadab duped them in a similar manner. There are girls belonging to socially backward families who can not come out in public and speak up on the issue as their existence might come under threat."
It is a time to ponder for the Pakistan Cricket Board and the Pakistan Cricket Team as to where it is actually heading. Allegations on current and former players by women and young girls don't seem to be stopping at the moment and the PCB acts as nothing but a puppet being run by incompetent people.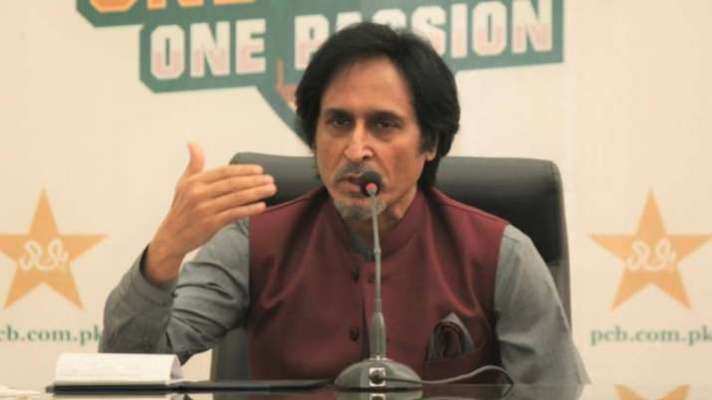 Ramiz Raja's appointment as the new Chairman of the board brought a ray of hope for Pakistanis all over the world. However, even if Pakistan manages to reach the summit of World Cricket through these people who have zero integrity, the ship is bound to sink. A lot of heads will have to brainstorm and inspire young Pakistan men to choose their heroes wisely otherwise, the nation will always pertain to a third-world country.