Former Indian cricketer-turned commentator Sanjay Manjrekar has said that Test vice-captain Ajinkya Rahane does not inspire the same confidence in his batting like he used to do in the past.
Manjrekar's comments came after Ajinkya Rahane underwhelmed yet again with the bat during India's first innings of the fourth Test.
Rahane came out with a positive mindset as he smashed four boundaries during his 45-ball 27 but he once flattered to deceive as he failed to convert his start into a big knock.
He was once again undone by James Anderson, who set him up beautifully with a series of inswingers and outswingers.
"Every time I see him bat these days, he doesn't give you that kind of security the team needs or his fans would want to see. Just something that has been wrong with his batting for a long time now," Sanjay Manjrekar said on ESPNCricinfo.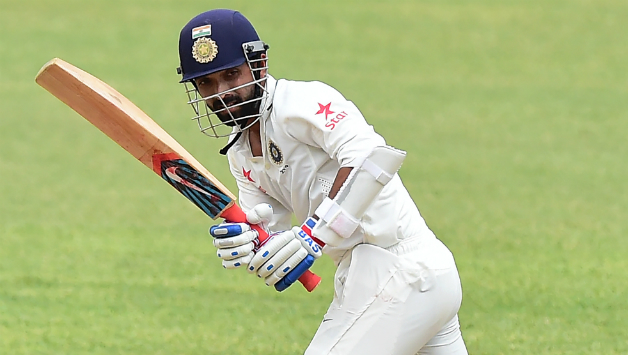 Manjrekar added that while Rahane scored freely during his knock, he looked like a batsman who is clearly short of confidence.
"He scored freely but wasn't giving too much confidence to the batsman who were watching from the dressing room. He must have felt that he might just play some shots. Ajinkya Rahane these days, every time I see him bat, he is short on confidence and a batsman who seems extremely insecure." he added.
Ajinkya Rahane has struggled for consistency in the past three years now. His struggles against spin in home conditions are well documented but he seemed to have got a measure of it during the last home season against South Africa and Bangladesh.
However, barring his half-century in the first innings of the second Test, he has struggled through the series. In fact, Rahane has undergone a slump in form following his brilliant hundred against Australia at the MCG.
Since his hundred, Ajinkya Rahane has managed just 199 runs in his last 10 innings with just one half-century against his name.
Also Read: India vs England 2021: Cricket Fraternity Hails Rishabh Pant After He Reverse-Laps James Anderson