Sudhir Kumar Chaudhary could not be kept away from the cricketing action in the country, even as the first ODI between India and England in Pune held behind closed doors. Approximately half a km away from the Maharashtra Cricket Association, Sudhir Kumar Chaudhary got a bird's eye view of the enthralling encounter between the two sides. After the first two T20Is, the BCCI prohibited crowds from attending the matches due to a rise in the COVID-19 cases.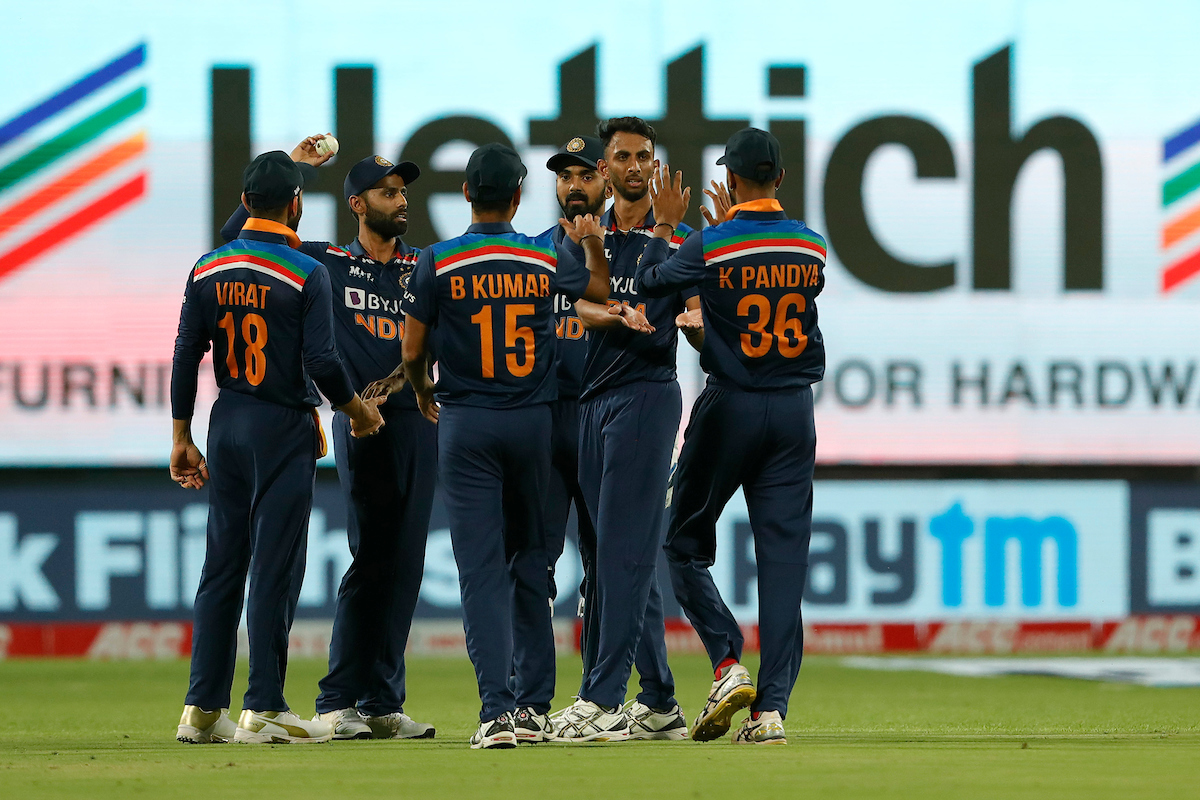 Sudhir Kumar, belonging to Bihar, with the India colours and the word "Tendulkar" painted on his bare torso, remains a constant presence in the national team's fixtures. He makes his presence mostly felt during India's games and waves the oversized flag constantly. With the COVID-19 situation still grim in the country, Sudhir has not attended the fixtures as regularly.
Earlier this year, when England and Sri Lanka faced off in Galle in a Test match without spectators, and English fan named Rob Lewis did something similar. Lewis, a web designer, climbed the ramparts of the nearby Galle Fort to support England as he got stranded in the Island nation for more than ten months due to the outbreak. England captain Joe Rooy, who hit a double-hundred in that game, raised his bat to the dressing room and the man standing atop the fort. It also emerged that Root had a telephonic conversation with Lewis.
Sudhir Kumar Chaudhary was present in Raipur Cheering India Legends in Road Safety World Series: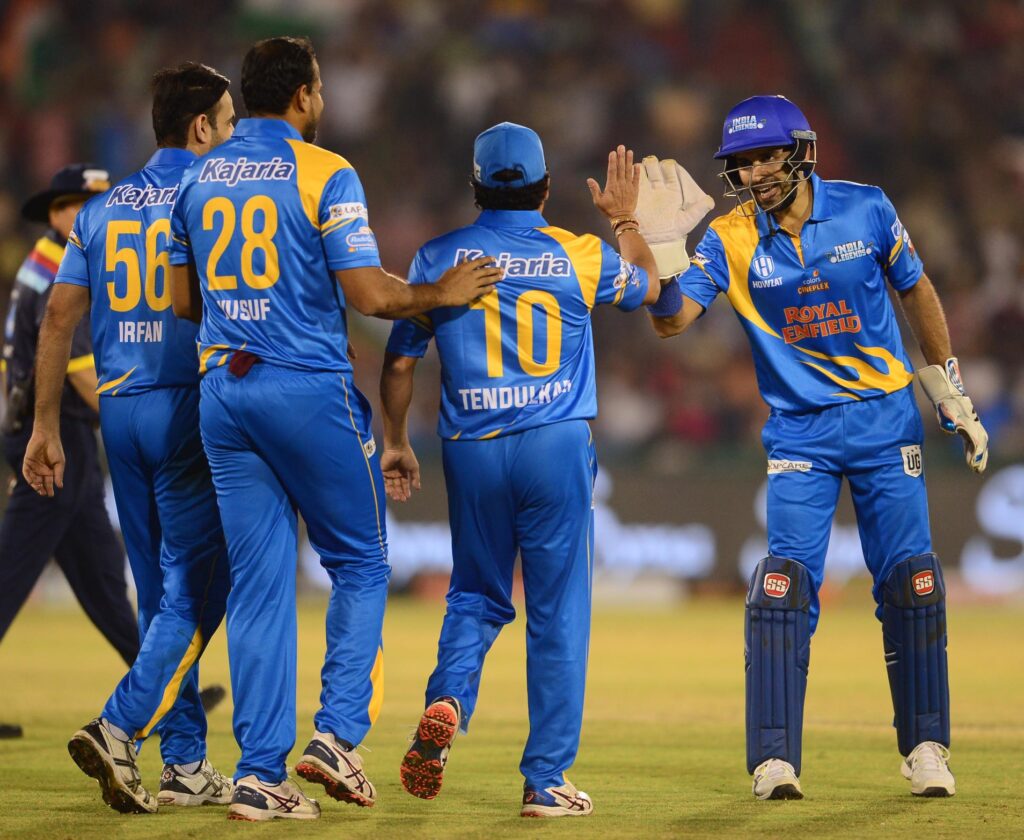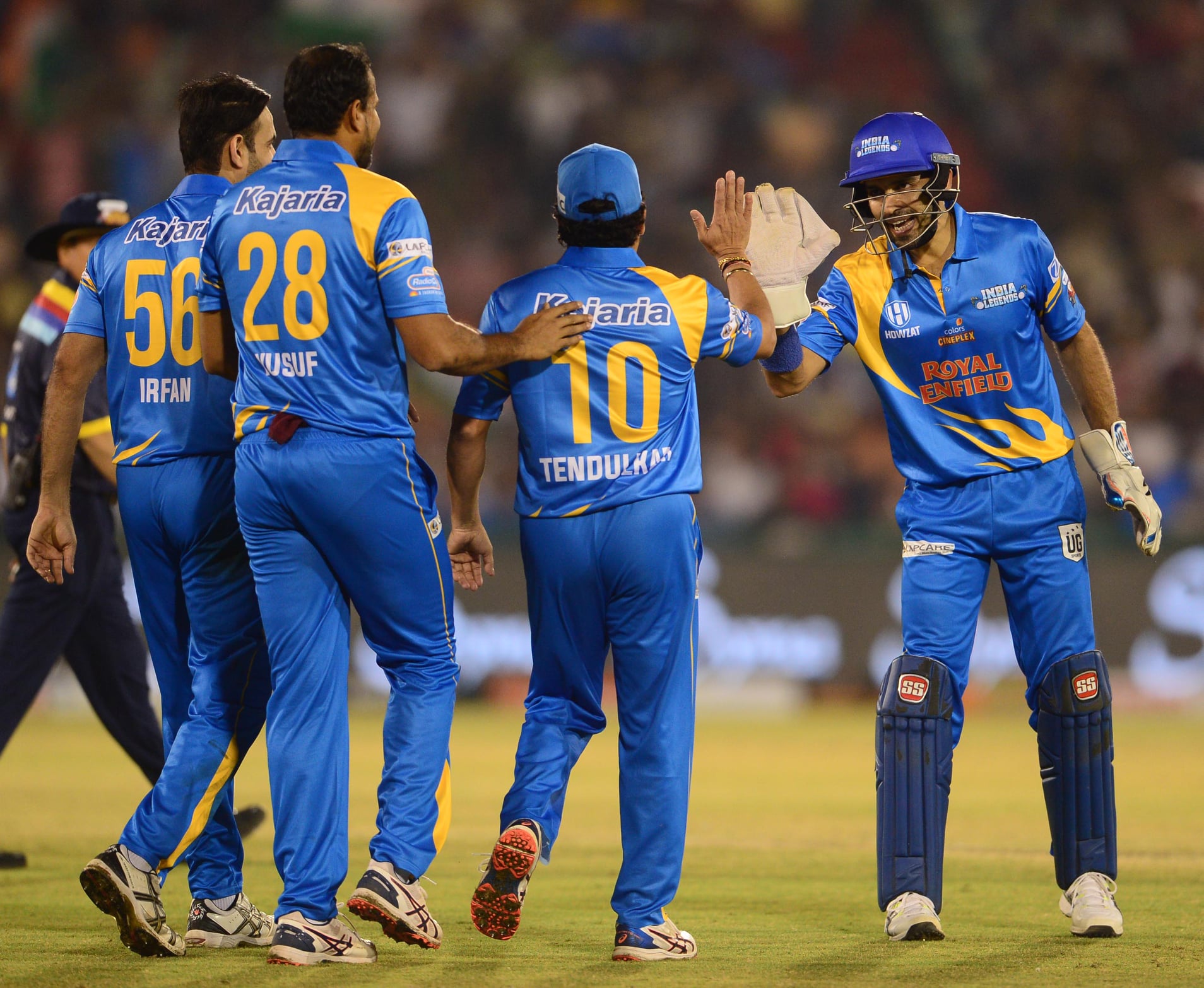 After attending the first two T20Is between India and England in Ahmedabad, Sudhir Kumar Chaudhary moved onto Raipur to be present for the Road Safety World Series 2021 as Sachin Tendulkar played in the tournament. The Tendulkar-led India Legends also won the competition, beating Sri Lanka by 14 runs.
Also Read: Reports: ICC Set To Continue With The Controversial Umpire's Call In The Decision Review System