Gujarat's Arzan Nagwaswalla recently hogged the limelight after he was named as one of the four standby players for the upcoming tour of the United Kingdom where Team India will lock horns with New Zealand in the ICC World Test Championship final before embarking on a grueling five-match series against hosts England.
Nagaswalla has been rewarded for his consistent performances in domestic cricket ever since he made his debut for Gujarat in 2018.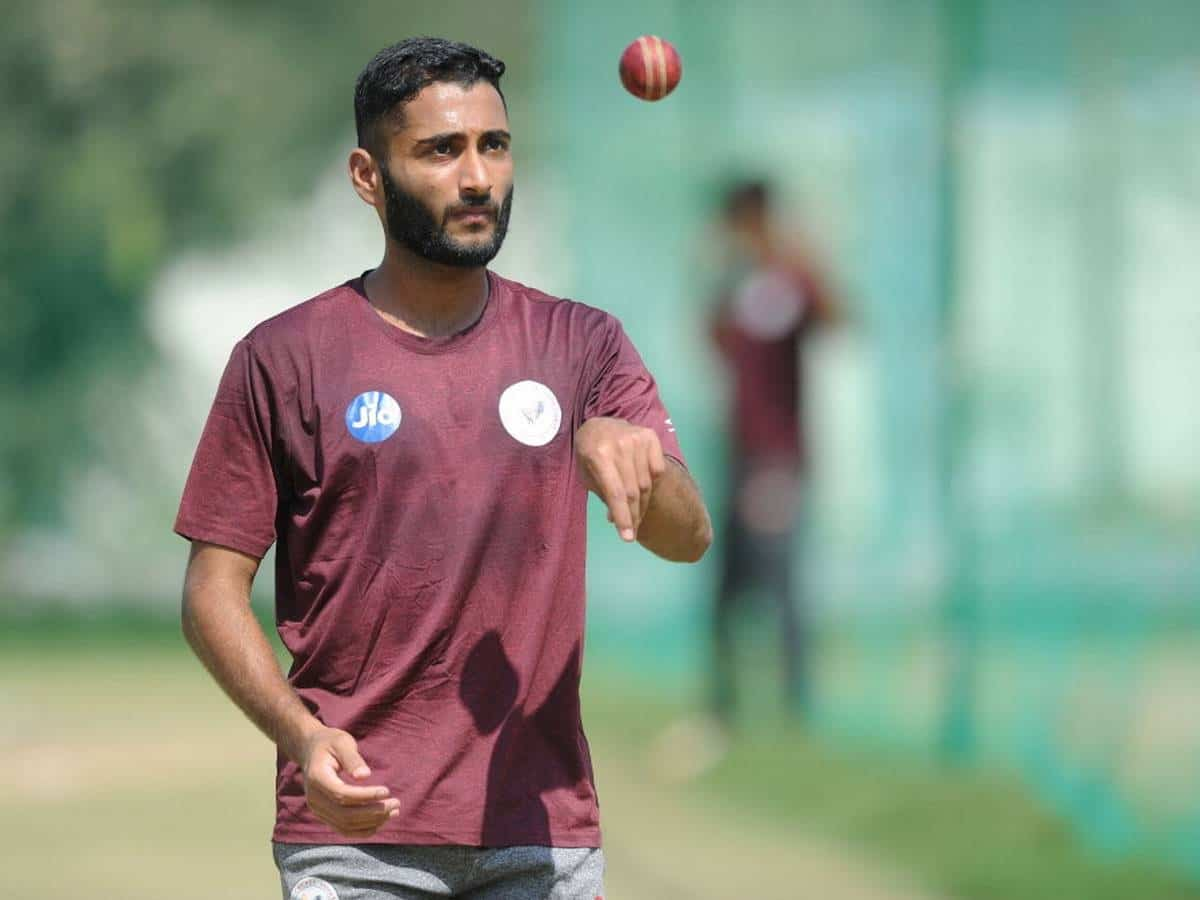 The left-arm pacer has 62 wickets against his name in just 20 First-Class matches at 22.53. Nagwaswalla was at the peak of his powers in domestic white-ball tournaments earlier this year where he finished as the second-highest wicket-taker in the Vijay-Hazare 50-over competition and the leading wicket-taker for Gujarat in the Syed Mushtaq  Ali T20 Trophy.
Arzan Nagwaswalla has rewarded for his relentless drive and desire to be the best in the world and this is what separates him from the rest of the pack, believes his childhood coach Kiran Tandel, who took the left-arm Parsi cricketer under his wings when he was 13-years-old.
"Arzan came to me when he was 13 years old. Hunger for knowledge is what separates Arzan from others. He has that drive to make something of his life. Even when I wasn't available for practice, he would call me up to enquire if I was free and ask to come down for drills." said Kiran Tandel in an exclusive interview with Cricket Next.
"We used to work a lot. We have a ground nearby where we prepared the wicket ourselves. He wasn't aware of it at the start. One day I spotted him practicing without (wicket). I told him that we have to do everything ourselves. From then on, he himself used to make wickets in the afternoon and practice religiously. He hasn't lost that ambition and spirit even today," Tandel said,
So, what is that one quality in Arzan Nagwaswalla that cricket fans should look forward to if and when he gets a chance to play for India? According to his coach, it's Nagwaswalla's ability to swing the ball that is his prime asset and with Team India looking to find a quality left-arm pacer ever since Zaheer Khan retired, this skill of his would have impressed the selectors the most.
"He has been performing consistently in the past few years across formats. Whatever be the format, he has the ability to pick wickets. Swing is his strength. I think it must have come to the notice of them (selectors)," explains Tandel.
Also Read: Four Reasons Why India Can Win The ICC World Test Championship Final